I Conference of the Rafael Mazano Prize 2012
Results
Extract
Coinciding with the award ceremony of the Rafael Manzano Prize 2012 to Leopoldo Gil Cornet, the first Conference of this Prize was celebrated at the School of Architecture of the Universidad Politécnica de Madrid (UPM).
Presentation
This first Conference was organized by Professor Alejandro García Hermida with the support of Michael Lykoudis, director of the School of Architecture at the University of Notre Dame (Indiana, USA).
It involved Leopoldo Gil, winner of the 2012 Award, Antonio Almagro, Carlos Sánchez, Rafael Manzano and Leon Krier.
This conference was possible thanks to the generosity of the Richard H. Driehaus Lead Trust and the support of the Universidad Politécnica de Madrid School of Architecture, and especially for its Master's Degree in Conservation and Restoration of Architectural Heritage.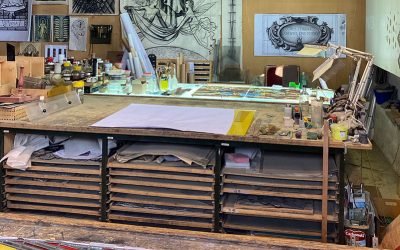 The Third International Conference on Traditional Building, Architecture and Urbanism was held on November 18, 19 and 20, 2022. Its contents were related to the practice and training in the traditional building trades, and, therefore, in addition to a series of...