The conference will take place at the Escuela Técnica Superior de Arquitectura of the Universidad Politécnica de Madrid and will also be streamed virtually on November 17th and 18th, 2021. Academic papers and works selected for presentation may also be published in the Journal of Traditional Building, Architecture and Urbanism.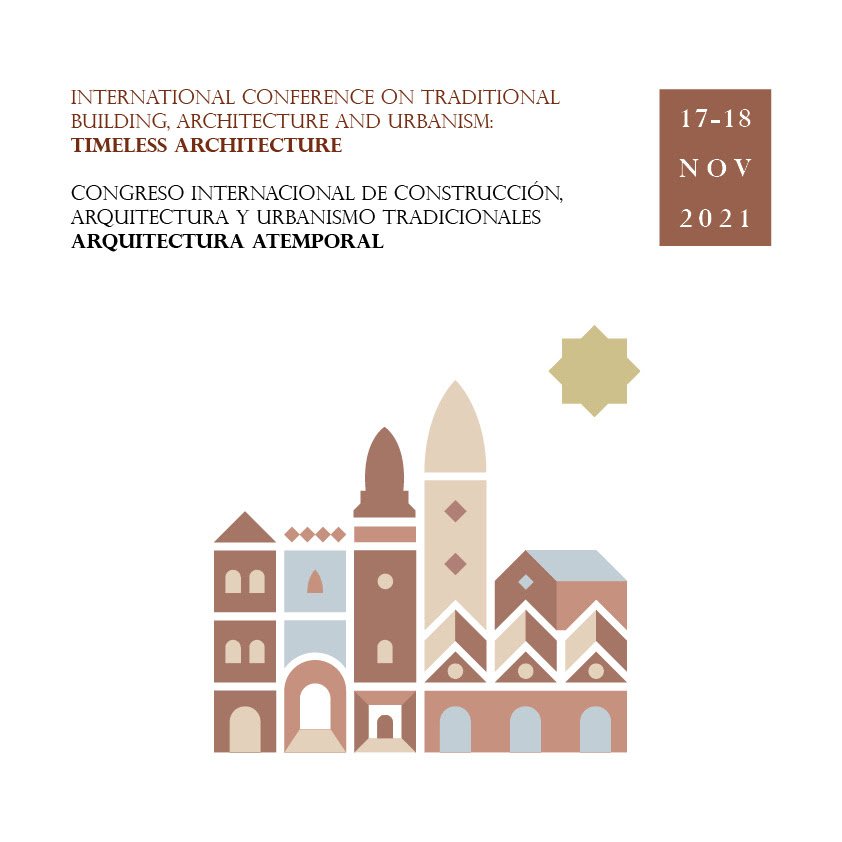 The presentations of papers and works will be recorded before the conference dates and made available on the conference website.
The proposed live program will focus on a series of panel discussions and invited lectures on the various chosen topics.
The International Conference on Traditional Building Architecture and Urbanism: Timeless Architecture is organized by INTBAU, the Rafael Manzano Prize for New Traditional Architecture and the School of Architecture of the Universidad Politécnica de Madrid, with the collaboration of the Fundación Ekaba, the Fundação Serra Henriques, the Escola Superior Gallaecia, the Universidad Alfonso X el Sabio, and the Centro de Investigación de Arquitectura Tradicional (CIAT-UPM).