Architecture and Traditional Building Crafts International Seminar 2016
Results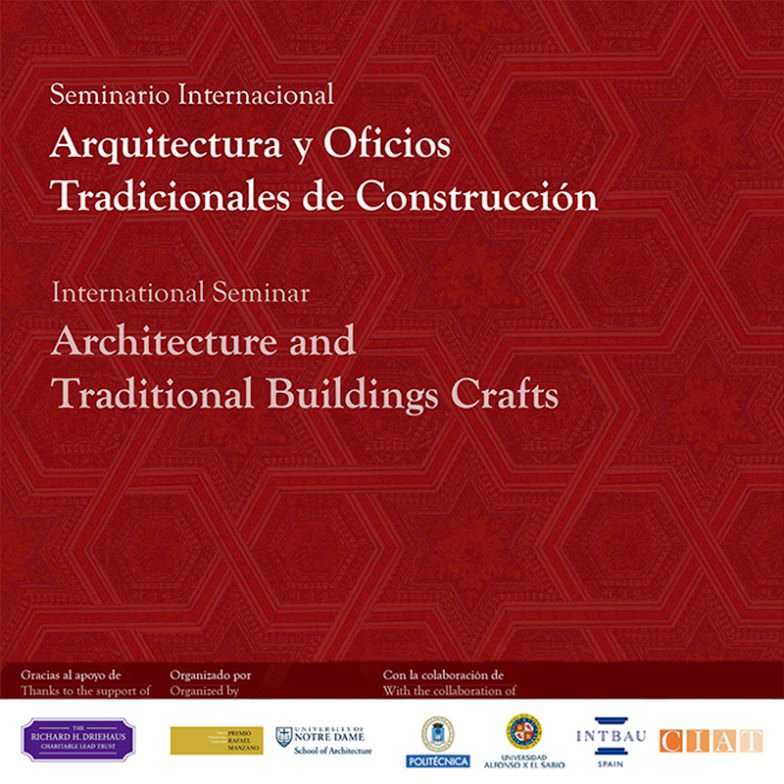 It were presented a wide variety of proposals, reflections, initiatives and programmes that have developed or are developed around the architecture and traditional building trades craftsof construction. Thus, bringing together all of this in their contribution to the preservation and promotion of this intangible heritage, updating it, adapting it to contemporary needs, and above all, providing continuity to the application and transmission of a category of knowledge that constitutes an irreplaceable source of proven sustainable solutions in which to inhabit our environment.
The record and digital edition of these conferences has been made by the audiovisual services team of the School of Architecture of the Universidad Politécnica de Madrid.
The philanthropist Richard H. Driehaus has passed away at the age of 78. Based in Chicago, during decades he has promoted and honoured the activity of all those who worldwide work to build a more beautiful and sustainable world. A lover of Spanish and Portuguese...