Las Casas de la Judería, Rafael Manzano Prize2013
Ignacio de Medina and Fernandez de Cordoba, Duke of Segorbe, and the architect Luis Fernando Gomez-Stern were the Laureates of this Prize in 2013 for their restoration works in the huge complex of domestic buildings known today as Casas de la Judería, in Seville.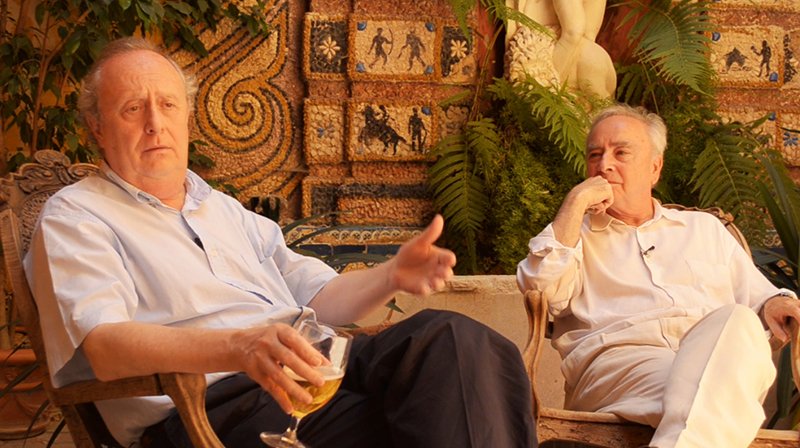 From the 1950s to the early 1980s, classical or traditional architecture in Seville was officially considered anachronistic or inadequate, with the sole exception of certain declared monuments; the reconstruction was not admissible, even partially, as it still occurs frequently today
The project that has earned them this Rafael Manzano Award 2013, the restoration of the complex known today as Casas de la Judería, constituting the united action of urban recovery of a traditional neighborhood that focuses on the renovation of houses that are contained within it. It is the largest intervention of a private nature in the historical centre of Seville and one of the most extensive in the world. Its magnitude is of unusual proportions in Spain, since it encompasses 4 stately houses of classical architecture and 15 houses of traditional architecture- encompassing up to 36 courtyards- nearby surroundings include the churches of Santa María la Blanca, San Bartolomé and the Palace of Altamira, current headquarters for the Ministry of Culture of the Regional Government of Andalucía, and with a perimeter that affects 8 streets.
Completed in 2012, it was carried out over three decades, from house to house, according to the logic of the neighborhood's formation, thus maintaining a sense of its own evolution. It is of artisanal work, done without initial planning regarding its extension and use. Future flexibility within the project is helped by discovery during construction that design can be slightly revised to respond to unexpected circumstances by adding to or subdividing spaces and houses as needed. The group of 19 houses in the Jewish quarter of Seville is currently used for hotel and residential use and is therefore the result of an urban revitalization of this historical sector of great artistic value, rooted in the centre of Seville.
In the restoration, the architectural language and traditional techniques have been used with modern auxiliary means as well as materials and finishes equal to the originals that remained, using, to this end, transported pieces or materials from nearby demolitions.