Hermanos Portilla, S.C.
 has been selected by INTBAU Spain as
master craftsperson
of the month for March 2022.
The Hermanos Portilla foundry is a family firm with a long tradition of bell-founding in Cantabria, specialising in the manufacture of bells and carillons, monumental clocks, peal automation, restoration and renovation. Specifically, they are specialists in the manufacture of bronze bells, tabletop bells, turned bells, carillons and wooden and iron headstocks.
They are masters in the artisanal technique of lost-wax casting with loam moulds, with which they make unique bells of high quality. Hermanos Portilla also founds bells in situ, next to bell towers. This involves setting up a furnace at the site where the bell is to be hung – which is how bells were made before the advent of railways.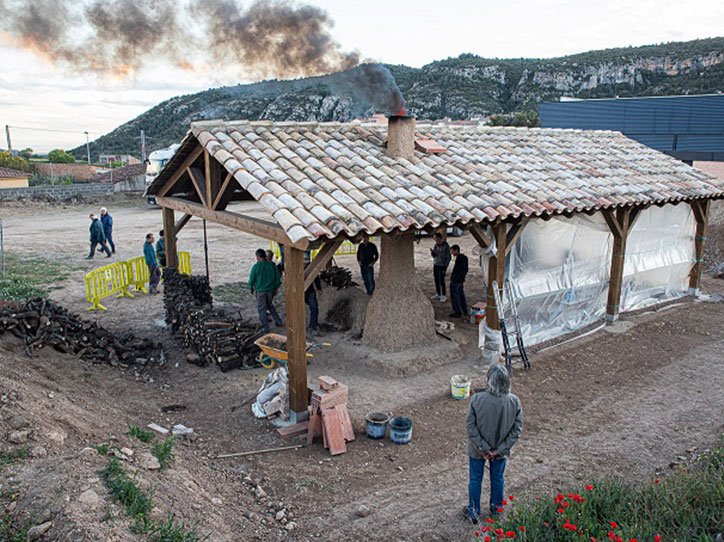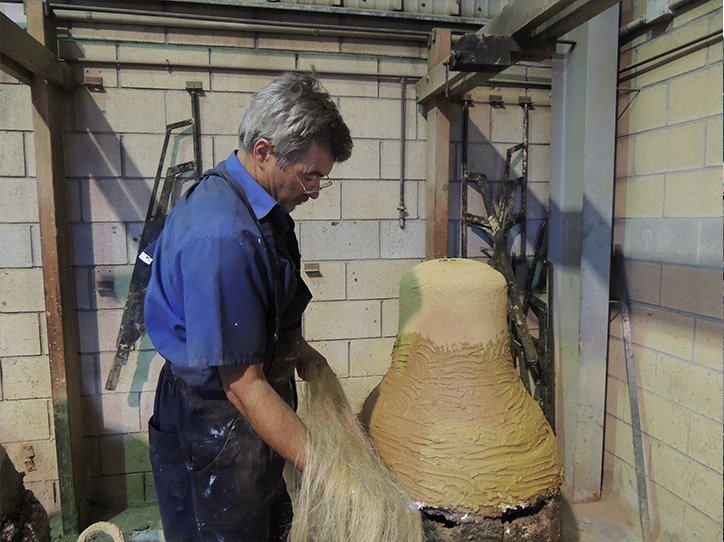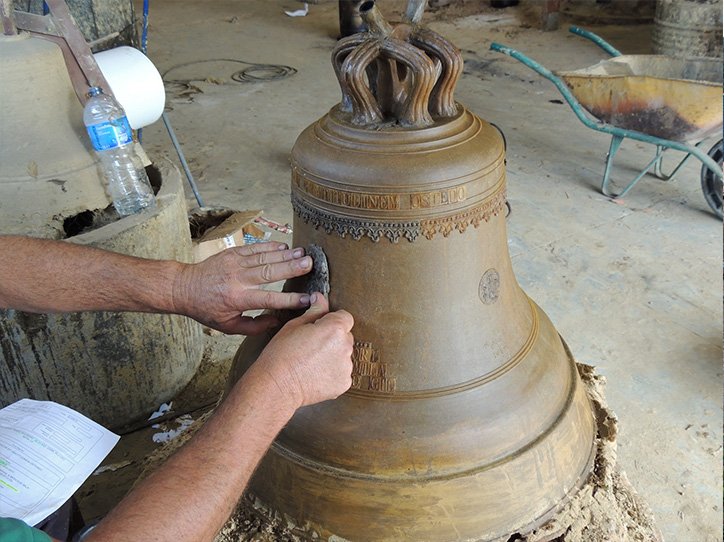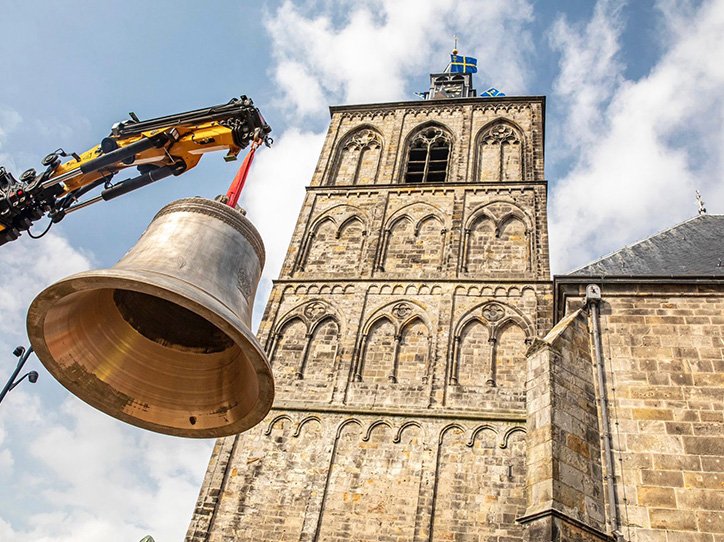 You can find out more about his work and activity on his profile on the Spanish Network of Traditional Building Masters.