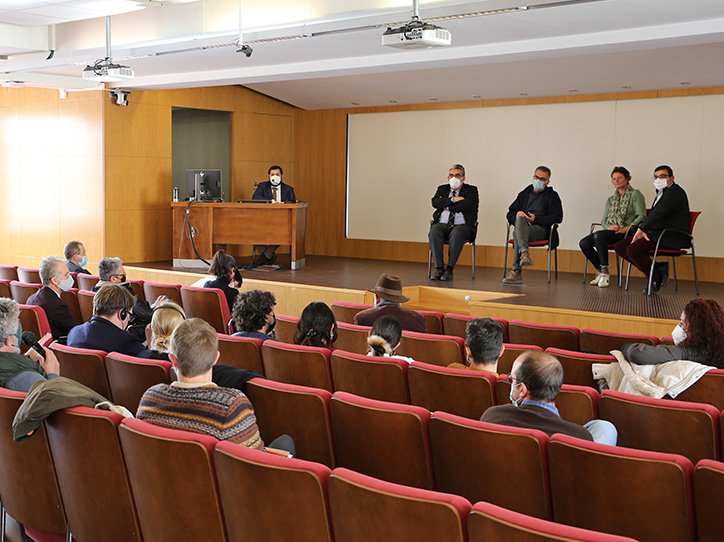 Below you can find a selection of conferences, seminars and lectures that will take place in the coming weeks and months: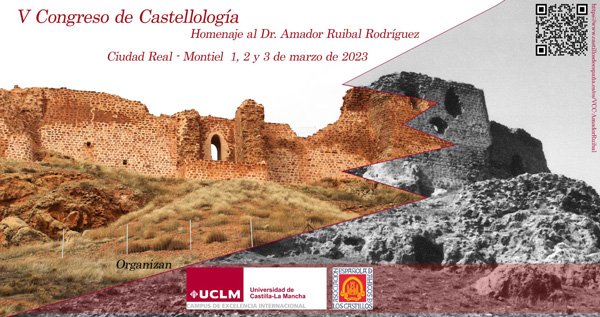 5th Conference on Castellology. Tribute to Dr. Amador Ruibal Rodríguez
The Conference will be held on March 1, 2 and 3, 2023 in Ciudad Real and Montiel. It is an international conference dedicated to defensive architecture.
You can find more information through this link.
11th International Seminar on Vernacular Settlements: ISVS 11
From September 30 to October 2 the University of Navrachana will host the 11th International Seminar on Vernacular Settlements: ISVS 11.
Research papers proposals can be submitted until June 15 through the seminar's website.
ISVS, the International Seminar on Vernacular Settlements, is one of the oldest seminar series in the field of vernacular architecture and settlement studies.
For more information, click on the following link.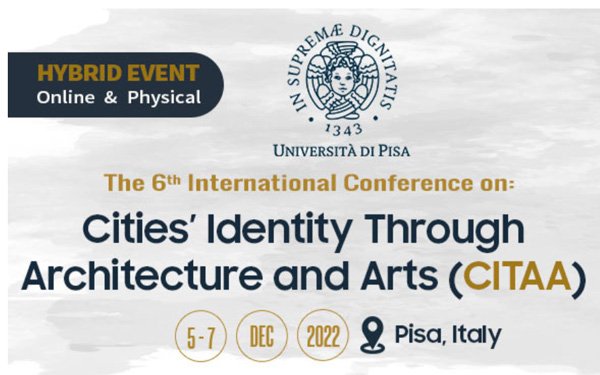 6th Edition of the Conference "Cities Identities in Arts and Architecture (CITAA)"
This new edition of the Conference, organised by the University of Pisa, will discuss various topics, including the techniques used to preserve the city's architecture and art, as well as the effect of modernity on historic cities. In addition, the impact of contemporary arts and architecture on the identity of cities will be explored.
The deadline for submission of abstracts is June 30, 2022.
For more information, you can click on the following link.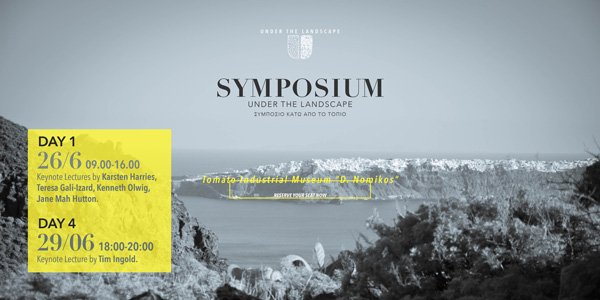 Symposium "Under the Landscape"
From June 26-29, a series of lectures will take place at the Tomato Industrial Museum D. Nomikos.
The symposium will kick off with lectures by five speakers from the fields of social anthropology and cultural geography, landscape architecture and philosophy of architecture.
More information can be found here.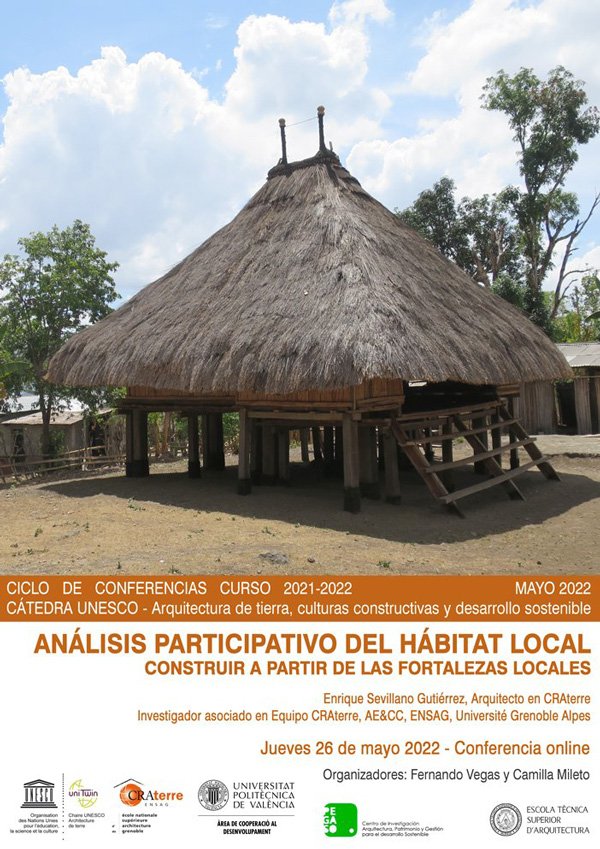 Online lecture
The "Earthen architectures, constructive cultures and sustainable development" UNESCO Chair has published a new lecture entitled "Análisis participativo del hábitat local: Construir a partir de las fortalezas locales", which was delivered by Enrique Sevillano Gutiérrez (CRAterre, AE&CC, ENSAG, Université Grenoble Alpes).
The lecture can be found through this link.