Ángel María Martín López
has been selected by INTBAU Spain as
master craftsperson
of the month for April 2022.
Ángel María Martín López is a master carpenter from the province of Ávila. He is one of the greatest specialists in structural carpentry, both nationally and internationally. Ángel María's activity centres on the building of roof and ceiling structures with interlaced strapwork, with a particular focus on harmonious integration of ten-point star-wheel strapwork in octagonal ceiling frameworks and rounded domes.
The structure of such woodwork is prebuilt in a carpentry shop for installation in situ, using traditional techniques. In marking out interlaced motifs and in structural calculations for timber members or angles between pieces and gradients, he employs the techniques of traditional Mudéjar carpentry, chiefly involving the use of squares for either ornamental strapwork or frameworks.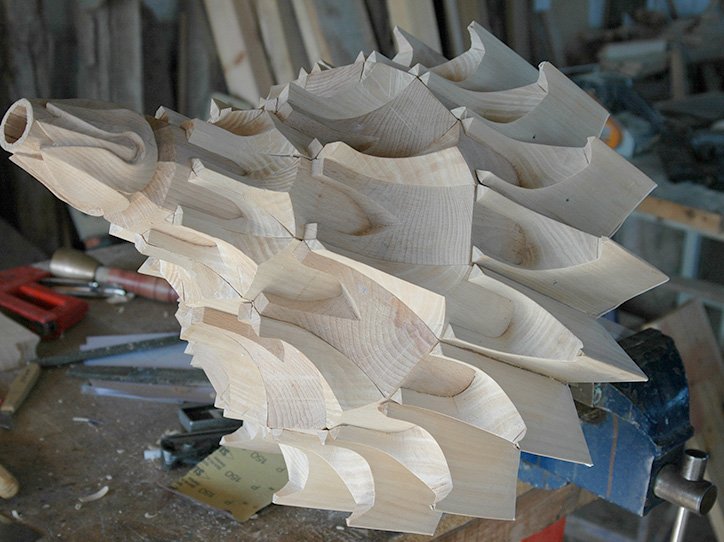 You can find out more about his work and activity on his profile on the Spanish Network of Traditional Building Masters.