The Reconstruction of Cultural Heritage International Seminar 2018
Results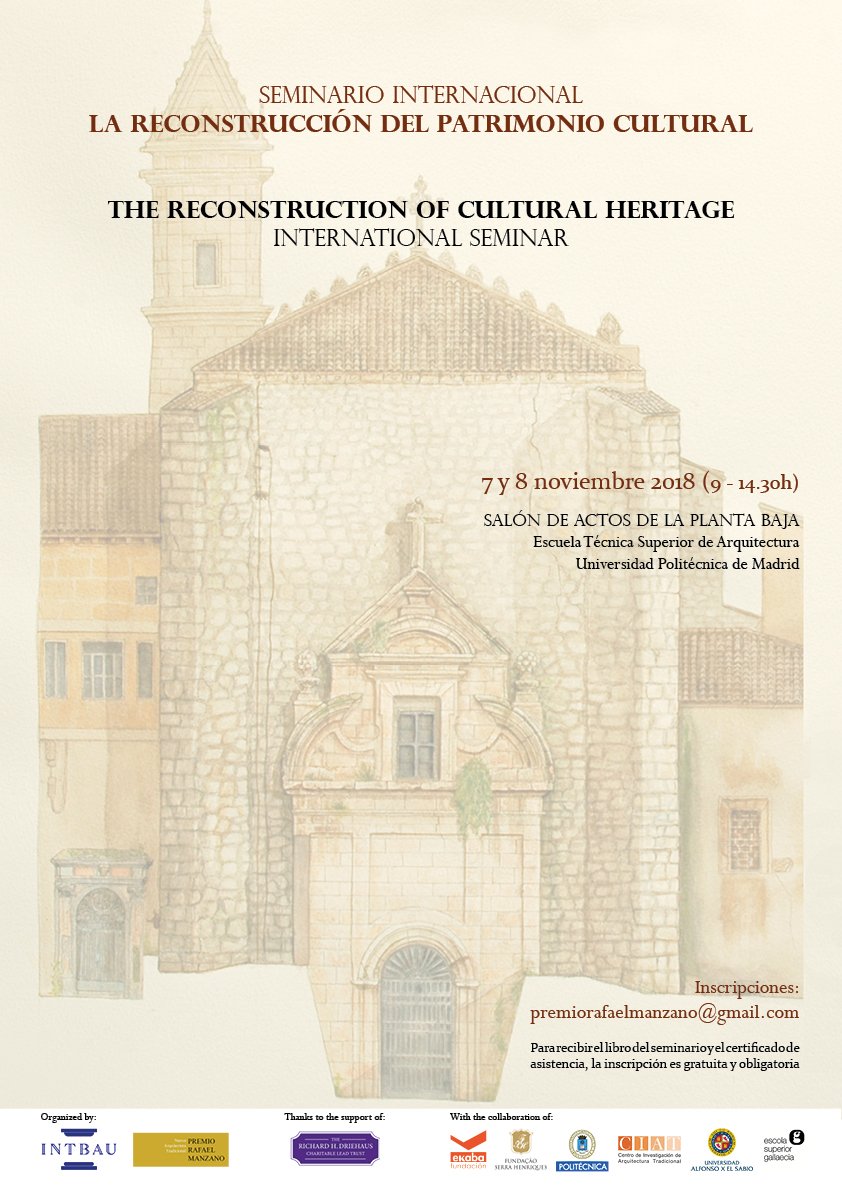 The Reconstruction of Cultural Heritage International Seminar has been organized by INTBAU and the Rafael Manzano Prize for New Traditional Architecture, thanks to the support of the Richard H. Driehaus Charitable Lead Trust, through a grant from the Chicago Community Trust for the Richard H. Driehaus Charitable Fund, and the collaboration of the EKABA Foundation, the Fundação Serra Henriques, Universidad Politécnica de Madrid, the Escola Superior Gallaecia, the Universidad Alfonso X el Sabio, and the Centro de Investigación de Arquitectura Tradicional (CIAT-UPM), and it celebrates the European Year of Cultural Heritage.
The record and digital edition of these conferences has been made by the audiovisual services team of the School of Architecture of the Universidad Politécnica de Madrid.
The philanthropist Richard H. Driehaus has passed away at the age of 78. Based in Chicago, during decades he has promoted and honoured the activity of all those who worldwide work to build a more beautiful and sustainable world. A lover of Spanish and Portuguese...