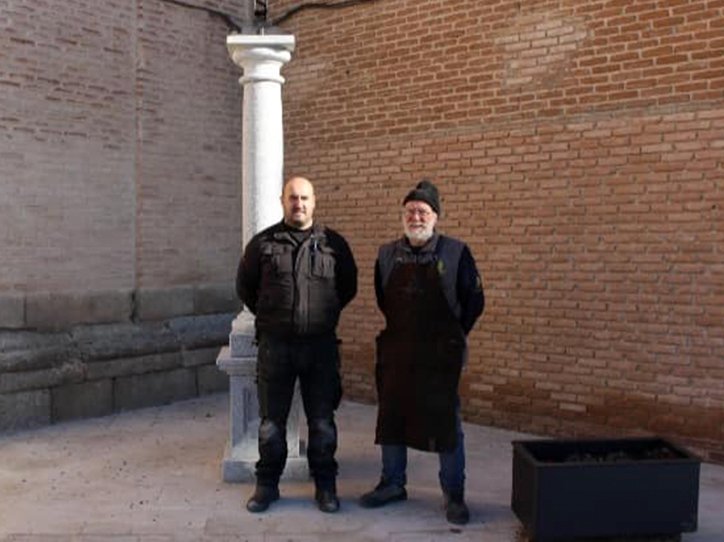 Miguel Ángel Martínez Luque was the apprentice selected to receive the 2022 Donald Gray Scholarship and train with master blacksmith Ramón Recuero, winner of the Richard H. Driehaus Building Arts Award in the same year. Miguel Angel has experience in iron work for building, including various forging and restoration projects.
Ramón Recuero is a master blacksmith who carries out a very important task of dissemination and promotion of his trade. He is the founder of the School of Blacksmiths, which in addition to being his home-workshop has today become an international reference point for learning traditional blacksmithing and forging techniques. It offers a large number of courses throughout the year and several generations of blacksmiths have been trained or have deepened in the trade thanks to these courses.
Here we show you some of the work that master and apprentice have carried out during the months they have been working together.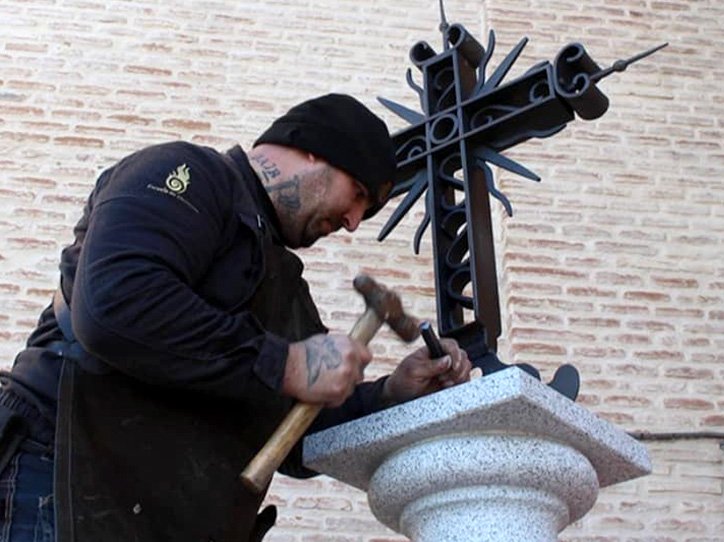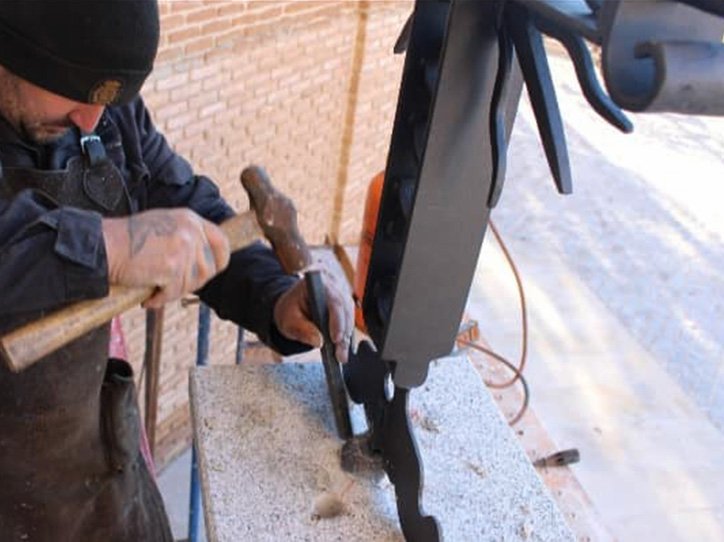 The training provided so far has two main objectives:
To strengthen Miguel Ángel's knowledge of traditional artistic forging techniques, so that he is not only knowledgeable about these techniques but also acquires the necessary skills to be able to use them in heritage restoration works.
To explore the possibilities of contemporary blacksmithing. The School of Blacksmiths tries to research and innovate continuously, both in the production processes and in the designs and finishing of the pieces. The idea is to explore the possibility of carrying out contemporary blacksmithing works with traditional forging elements.
In addition, with the aim of training Miguel Ángel as a master blacksmith, teaching sessions have been carried out with the students of the Tutored Workshop, which is also directed by Ramón Recuero, so that he can acquire the necessary skills and thus be able to share his knowledge in the near future and be in charge of work teams.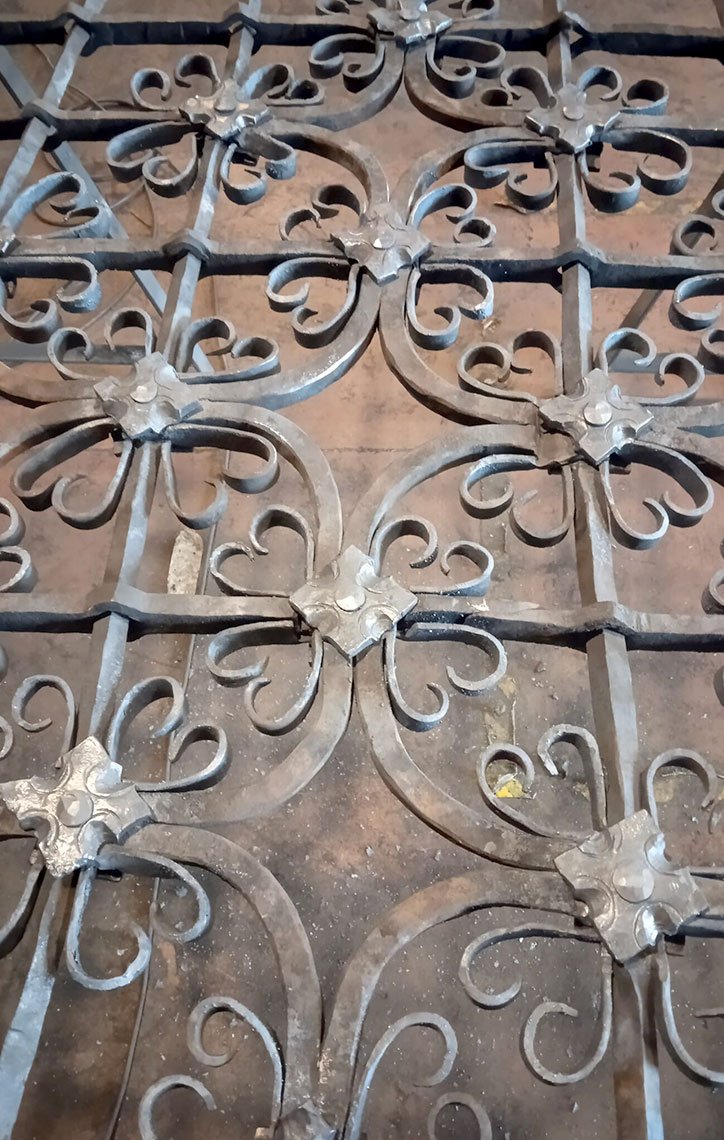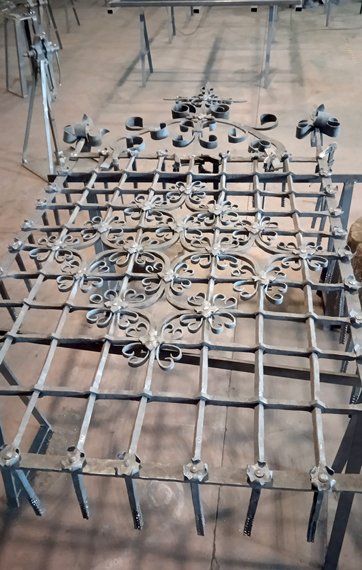 During the first three months as a scholarship holder (October, November and December 2022) Miguel Ángel M. Luque has been involved in the following projects, supervising the work done by the students:
Glazed doors for a private building (Av. Buenavista, Toledo).
Sculpture in honor of Cervantes, for the Town Hall of La Pueblanueva (Toledo).
Wrought iron furniture (lanterns, garden bench and others).
Lanterns for a niche (Calle Concepción, Cebolla, Toledo).
Gate and railings for a private house (Otero, Toledo).
In addition, regarding the realization of traditional wrought iron works, Miguel Ángel has been involved in the manufacture of a wrought iron grille for a rural house made entirely with traditional techniques.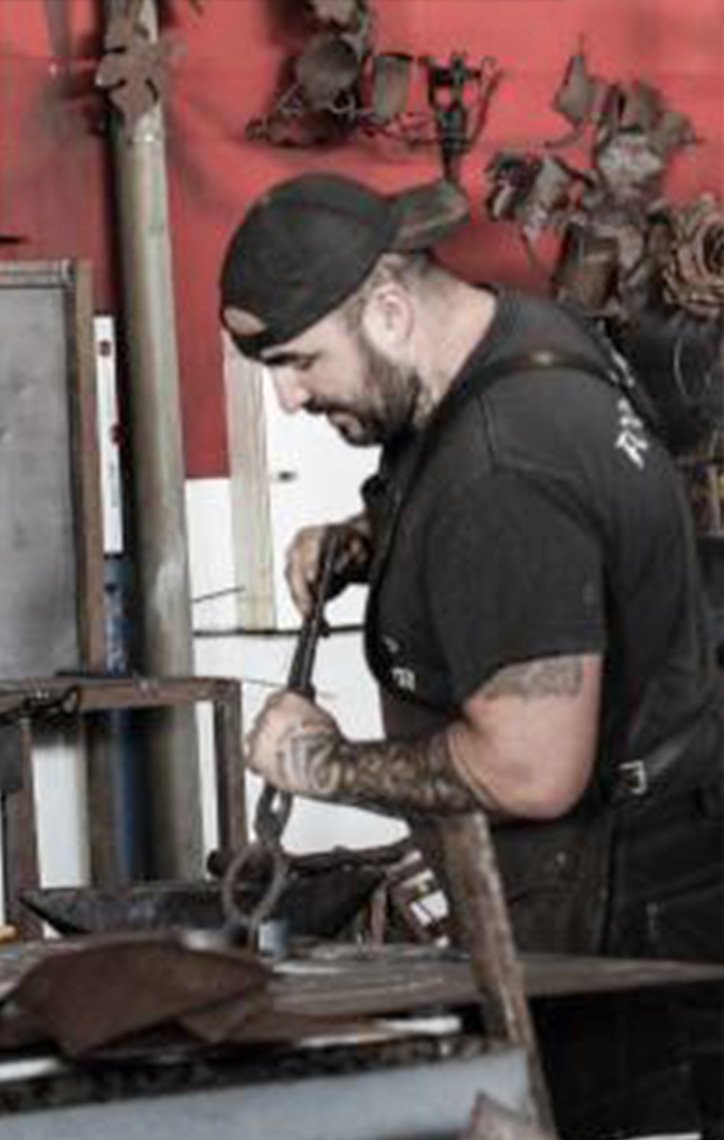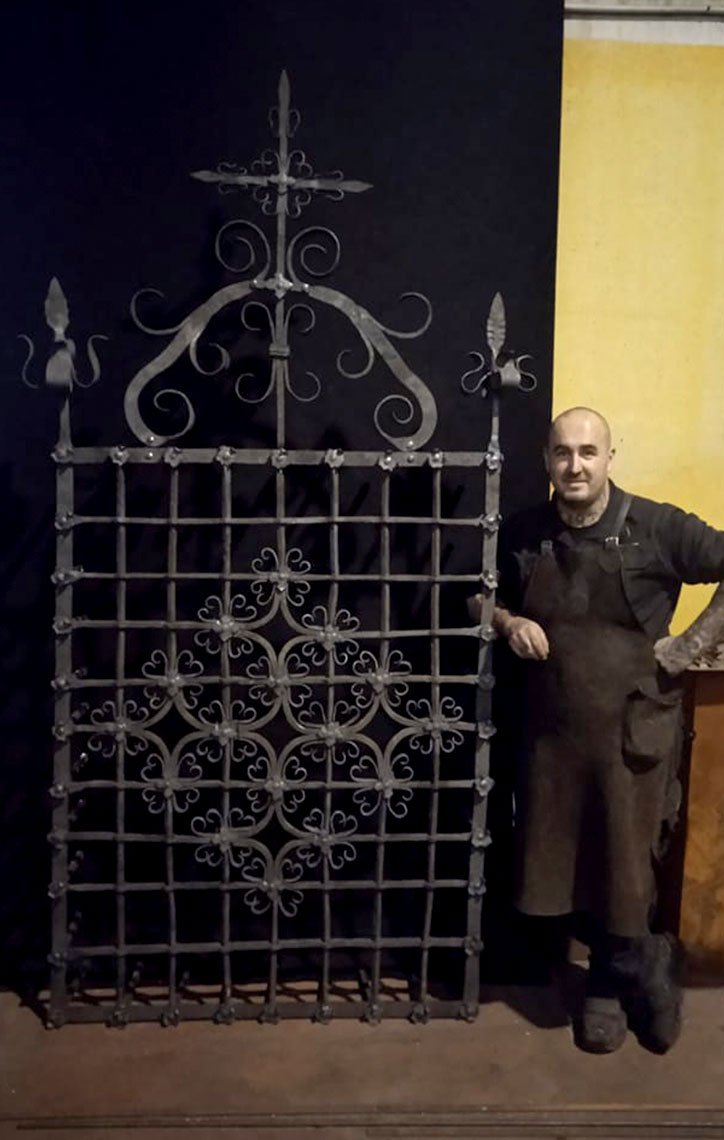 Finally, he has organized and participated in the following teaching practices:
Welding, assembly and riveting exercises.
Organization and supervision of teams.
Preparation of lectures on traditional forging techniques and restoration.
Preparation of a lecture on leaded elements on stone.
Preparation of an informative exhibition on the works carried out by the students of the Tutored Workshop at the School of Blacksmiths (which took place on October 22 and 23, 2022, in Oropesa, Toledo).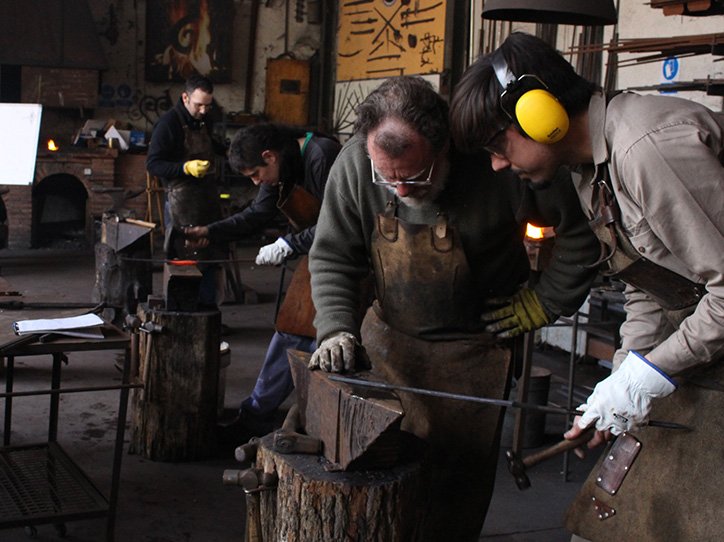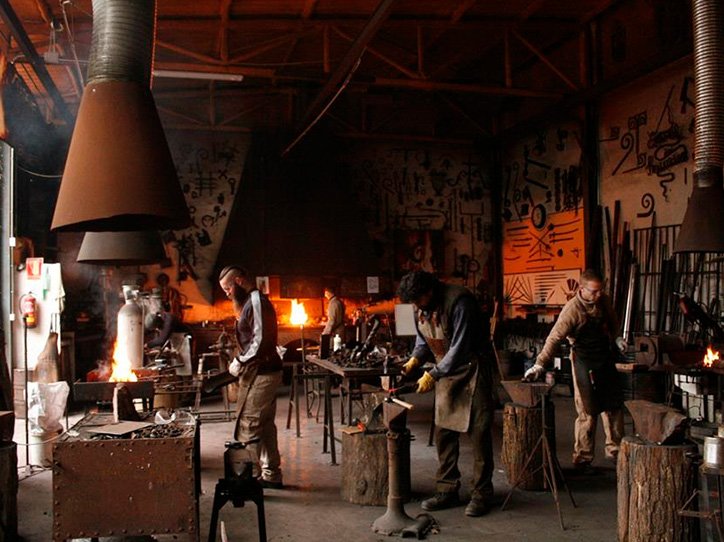 This grant has been made possible in large part thanks to the generous support of Kalam.
More information about the Donald Gray Scholarship and the Richard H. Driehaus Building Arts Awards can be found at the following link: