TIMELESS ARCHITECTURE INITIATIVE
In order to promote, disseminate and acquaint the public with natural materials and traditional building techniques and trades, along with the architectural and planning practices that allow these to be preserved and continued, in 2021 and 2022 we mounted a series of initiatives under the title "Timeless Architecture" (Arquitectura Atemporal).
The project comprised the following activities:
Two large exhibitions, in 2021 and 2022, at CentroCentro in the Palace of Cibeles, headquarters of the Madrid City Council, which collaborated in these initiative
A series of hands-on workshops for beginners in various building arts, delivered by some master craftspeople. The courses were held both at CentroCentro and in the workshops of the various artisans
Two international congresses consisting of a series of lectures and guided technical tours with master builders in various cities. The lectures were given at the Madrid Polytechnic University School of Architecture.
Publication of a copiously illustrated general-interest catalogue presenting the contents of the exhibitions, co-published by INTBAU España, Ediciones Asimétricas and CentroCentro.
The initiatives forming the project set out from the premise that building traditions involving greater respect for the environment and its natural resources respond to some of the main challenges of our time, such as the progressive disappearance of quality job opportunities, the increasing generation of waste and toxic environments, the loss of the kind of public spaces designed to favour exchange and coexistence, the imbalances suffered by rural areas, or the persistence of planning practices resulting in an acute dependence on private transport.
The aim was to give visibility to the fact that in order to recover a balance it is essential to keep such knowledge alive, to use it as a reference for the practice of 21st-century building, architecture and urbanism, to adapt it to the needs of our time, and to learn the many lessons that it still offers for the way we design and transform our environment.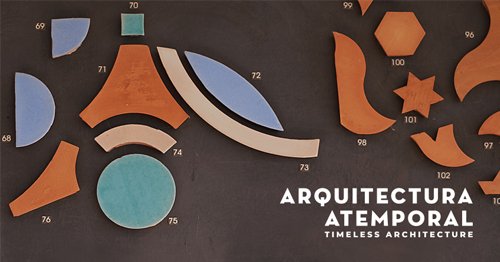 Our Timeless Architecture initiative in 2021 was launched with the opening in the Palace of Cibeles of a major exhibition of the same name. This, with free admission, was a chance to show the general public a sample of the basic materials which have traditionally been obtainable within a normally small radius and, in their natural state or after slight processing, have been used to make our buildings, landscapes and urban ensembles more sustainable, productive and habitable. It also showed work by some outstanding master builders, illustrating the irreplaceable knowledge inherited from our diverse building cultures and not yet lost. It also presented work by architects and urbanists who have stood out in recent decades in the creation or restoration of buildings, townscapes or landscapes, building a better future while respecting our inherited legacy.
The samples chosen were based on work carried out over the last years by INTBAU thanks to the generous support of the American philanthropist Richard H. Driehaus (1942-2021) who, with the collaboration of many other national and international institutions, has made possible the creation and establishment in Spain and Portugal of a series of initiatives aimed at promoting traditional architecture and urbanism, the building trades and the conservation of cultural heritage.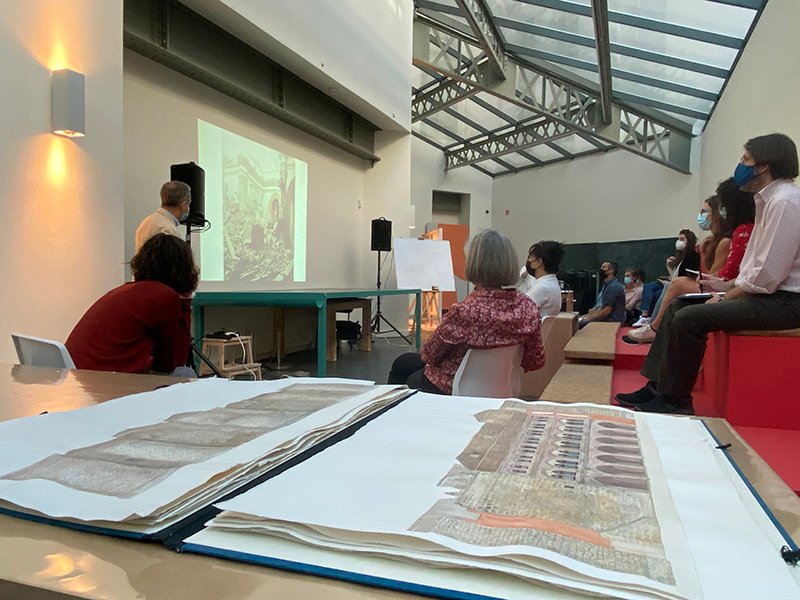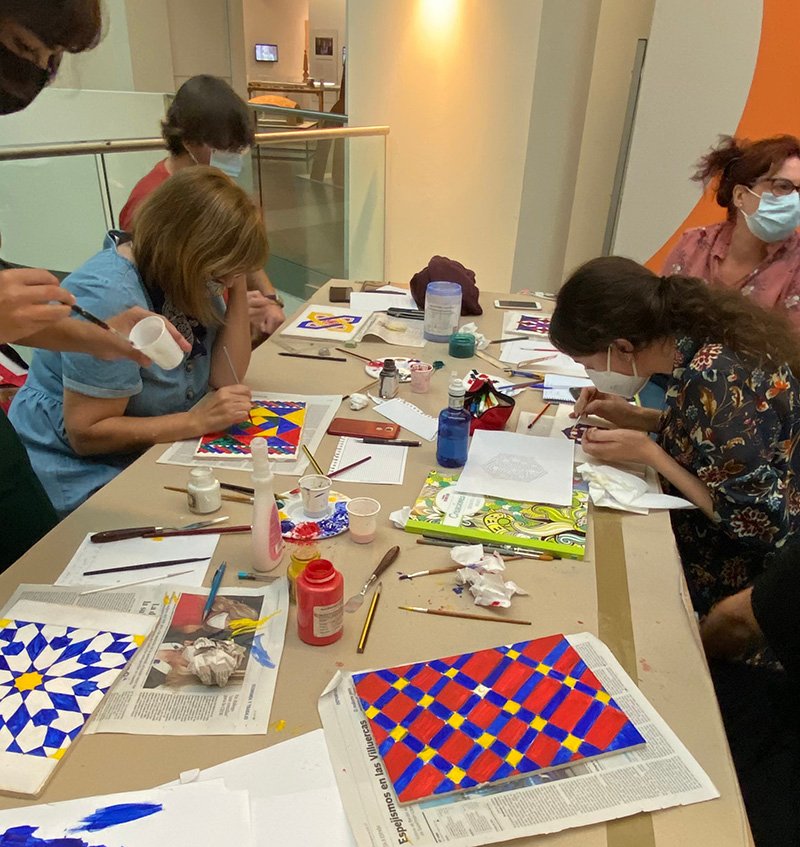 Coinciding with the 2021 "Timeless Architecture" Exhibition at CentroCentro, a series of free courses was organized in the context of the exhibition on the various trades featured in it (joinery, ironwork, painting, stuccowork, etc.) They were mostly hands-on workshops for beginners in various building arts, delivered by some of the finest Spanish master craftspeople and architects who have been working for decades with natural materials and building techniques deeply rooted in our culture, normally without being known and with scarcely any recognition for their endeavours from public or private bodies or any opportunity to exhibit and share their valuable output. Participants were able to learn some of the traditional techniques and talk with the architects about diverse aspects related to traditional building and the conservation of cultural heritage.
TIMELESS ARCHITECTURE 2022 EXHIBITION
The exhibition opened in June 2022 showed the work honoured in the Richard H. Driehaus Architecture Competition and Building Arts Awards 2022. These two initiatives aim to give visibility to those who keep on designing and building with the craftsmanship that gave rise to the heritage we cherish and to help a growing number of professionals give continuity to this legacy.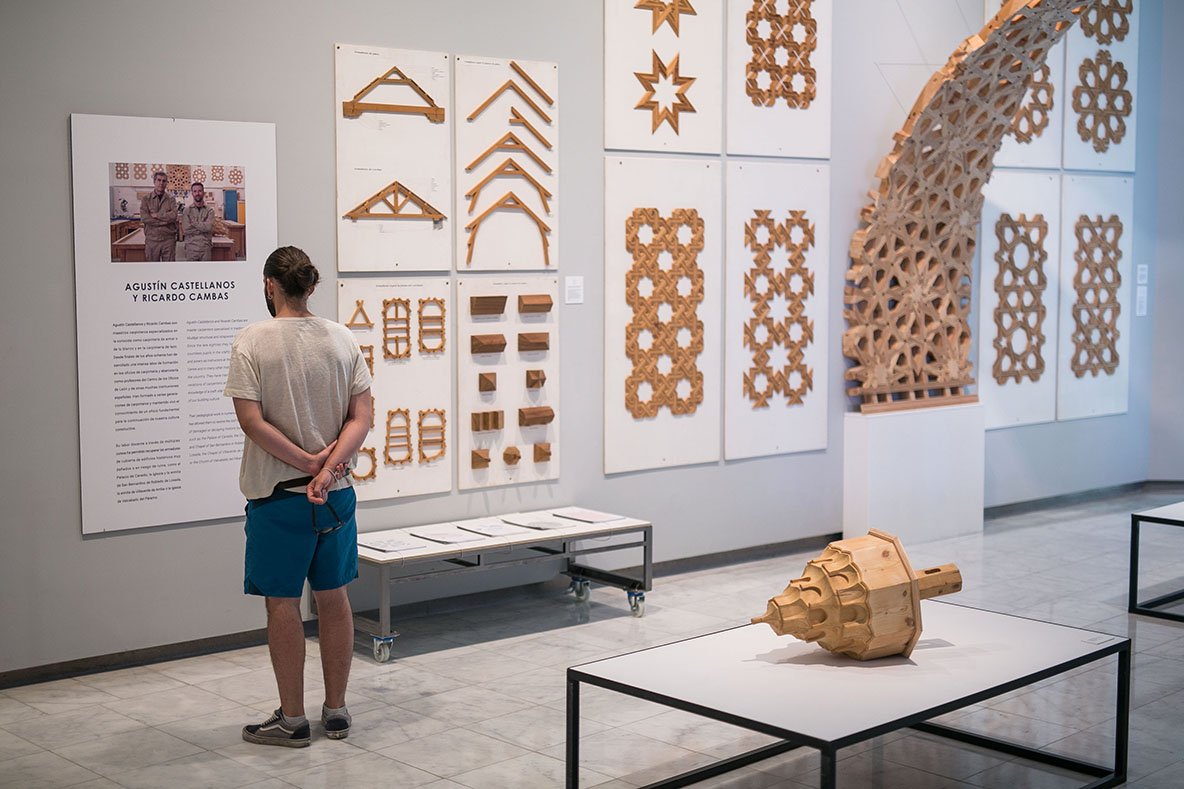 TIMELESS ARCHITECTURE INTERNATIONAL CONGRESSES
Following the exhibition in 2021 and 2022, two international congresses were held at the Madrid Polytechnic University School of Architecture. Over two days the conferences assemble prominent experts in the fields of traditional trades, architecture and urbanism and a public of students, teachers and other practitioners. Each of the talks and roundtables were recorded and posted online afterwards with free access. Together these talks form a huge, valuable and easily accessible digital archive for the benefit of students, researchers and all those interested.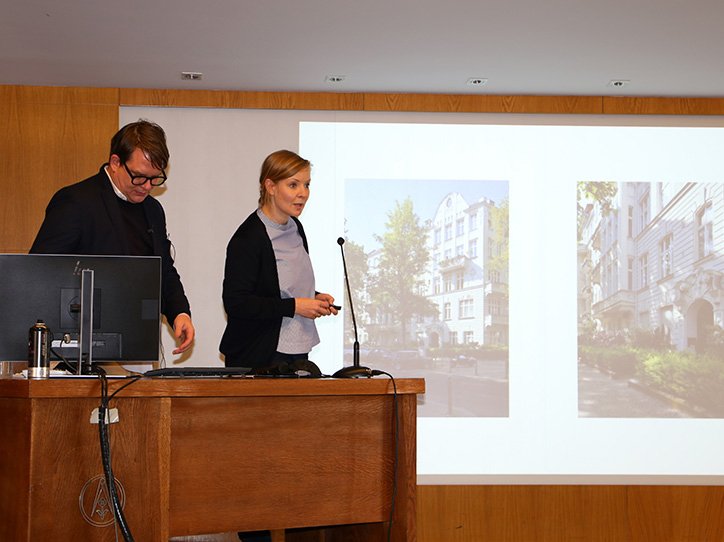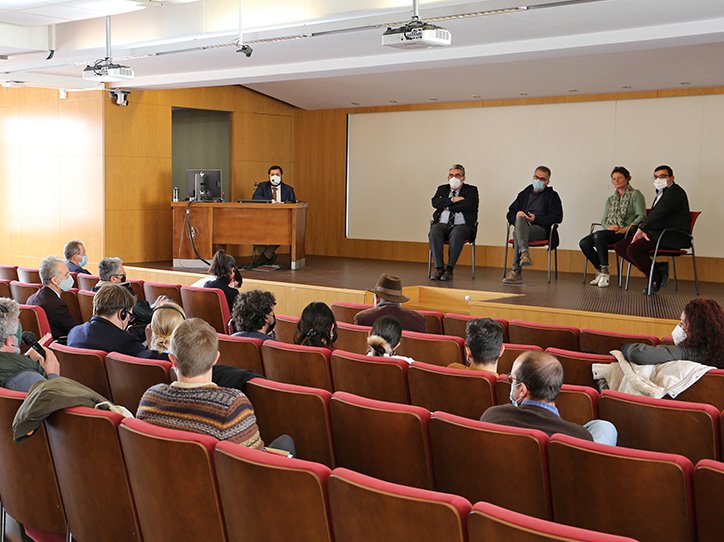 TIMELESS ARCHITECTURE VISITS TO ARTISANS'WORKSHOPS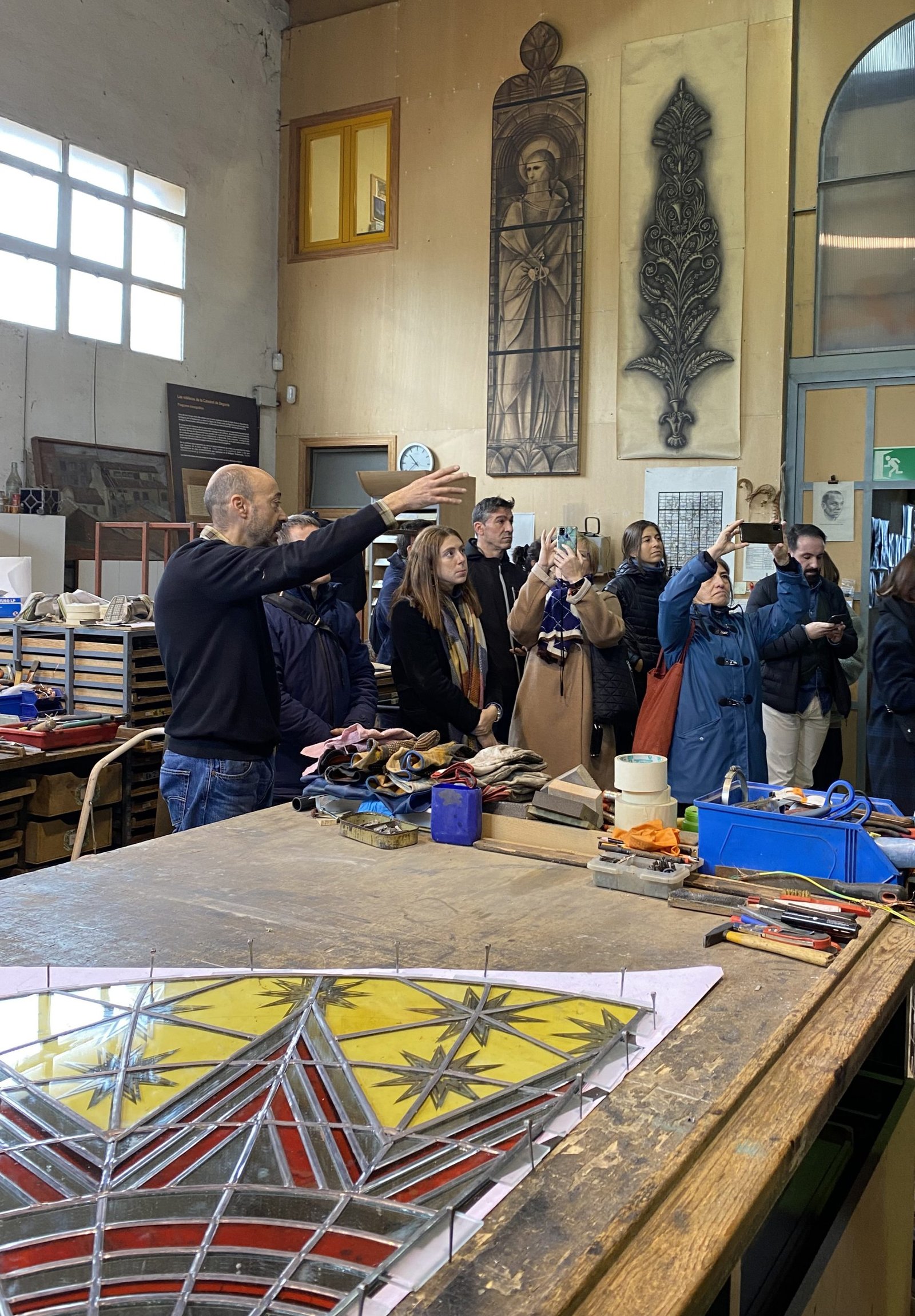 Several guided technical tours in various cities (Madrid, Segovia, Toledo) and visits to the workshops of the master craftspeople who keep these trades alive were also organized in the context of these congresses.
In these workshops the participants, guided by masters of the various building trades (masons, blacksmiths, stoneworkers, plasterers, carpenters, etc.) were able to learn about their work through hands-on experience and manual practice.
This contributes to an understanding and appreciation of such skills and knowledge, which are often little known.
TIMELESS ARCHITECTURE CATALOGUE
This publication resulted in a copiously illustrated general-interest catalogue presenting the contents of the exhibitions, co-published by INTBAU España, Ediciones Asimétricas and CentroCentro. It was impeccably designed by Ediciones Asimétricas, one of the foremost publishers of books on architecture in Spain.
This catalogue has been sent free of charge to several libraries and institutions, both national and international, to be consulted by students or those interested in the topics covered by the publication.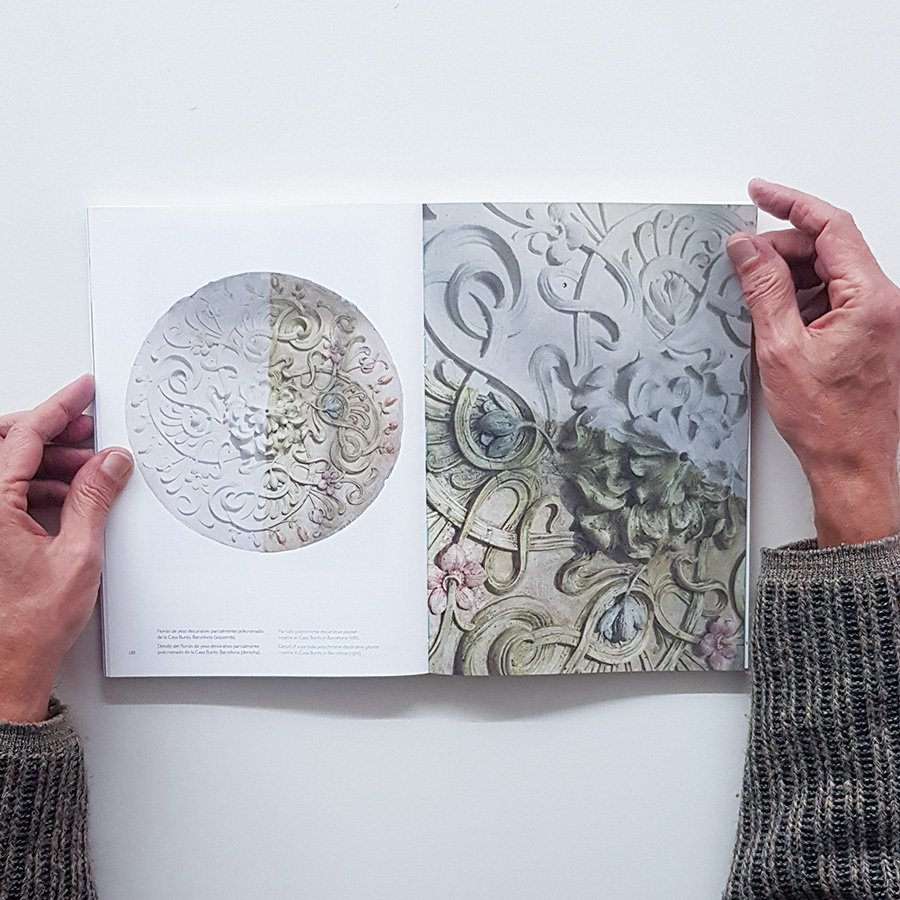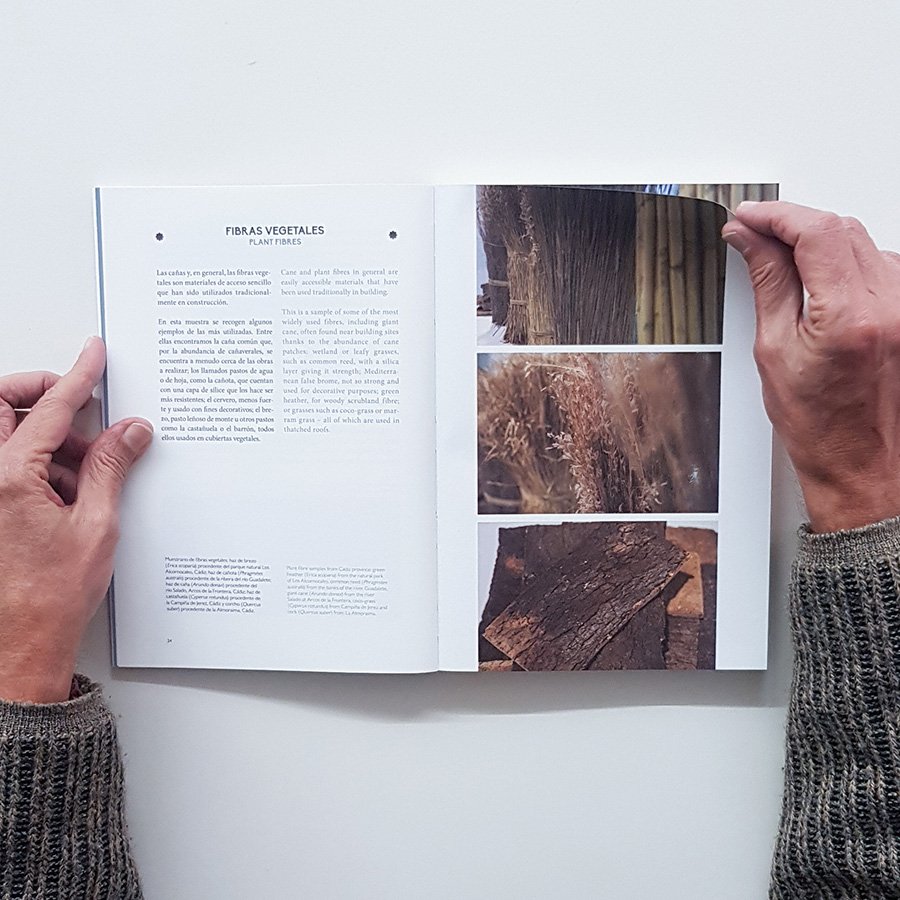 By highlighting traditional architecture, urbanism and building arts, this project has promoted the study, maintenance and restoration of traditional buildings and urban ensembles along with the creation of new spaces and places which, taking existing ones as a reference, contribute to a better quality of life in our towns and cities.
The idea was thus that theory and practice should go hand in hand and architecture and building be seen as a collective task in which equal importance is attached to clients and developers, practitioners and designers, or to the craft builders who carry out their projects.
The contents disseminated through these exhibitions, courses and publications were intended to inspire and to serve as a starting point for future craftspeople, architects and urbanists. Particular attention was given to presenting the contents accessibly and graphically for general interest in such a way as to arouse the curiosity of non-specialists interested in sustainable building, local traditions and the future of our towns and cities.
Among those taking part in the activities held as part of the initiative there have been many young craftspeople, architects and urbanists who were consequently able to ascertain that another form of building and of making architecture is possible – in which natural materials, more sustainable techniques and age-old trades can be used to create towns and cities that are handsomer, healthier and more liveable.
In 2023 the initiative will be continued through the organization of a third exhibition, another series of courses and a new edition of the International Congress, which will be held in Úbeda, Andalusia, where, in addition to the organization of lectures, a series of visits to the workshops of local master craftspeople will take place.