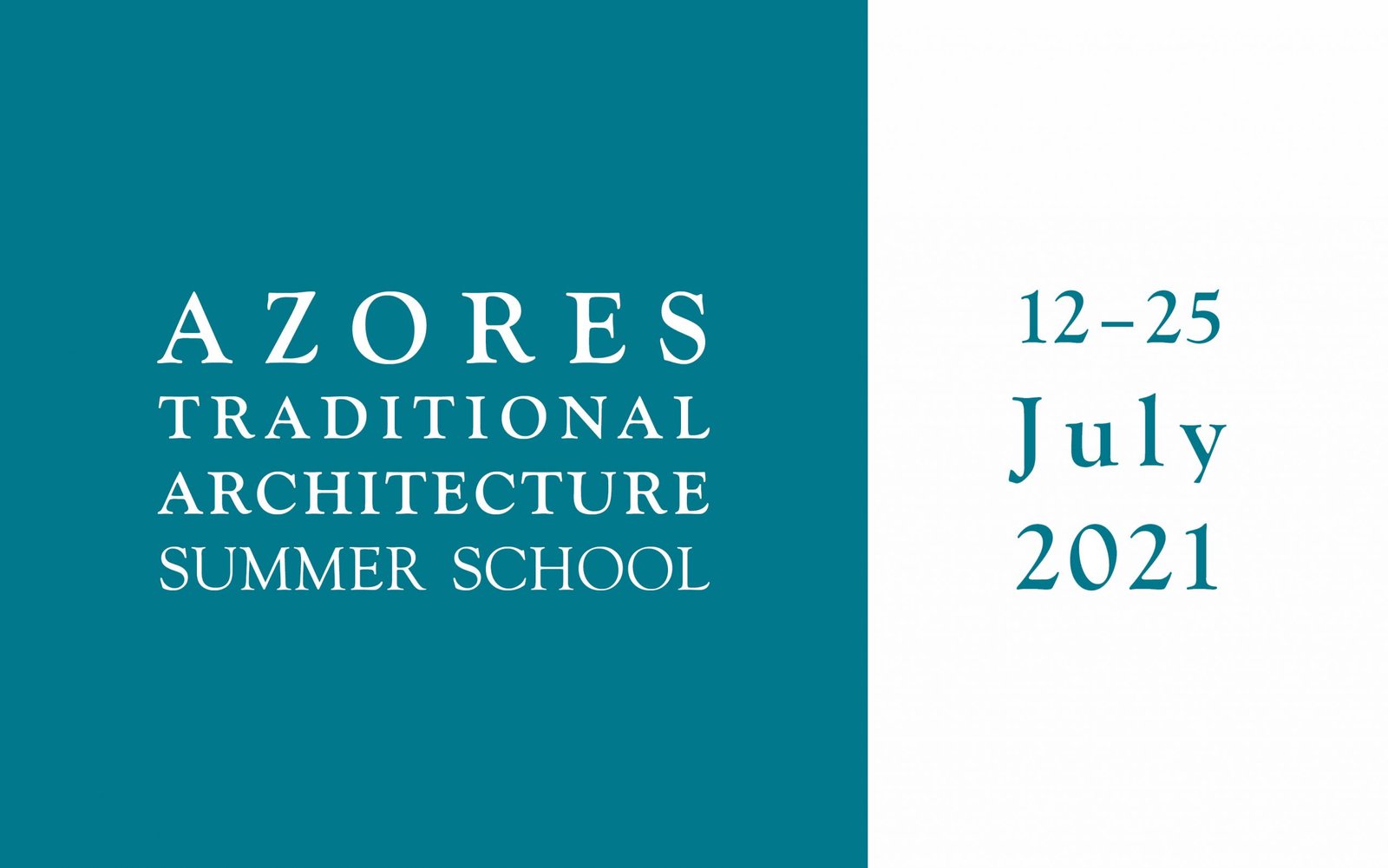 After the cancellation of all the public events organized in the municipality of Lajes do Pico until the end of September, and due to the international travel restrictions that are still expected in July, at least for some countries, the Azores Traditional Architecture Summer School has been postponed to next summer.
The Azores Traditional Architecture Summer School will therefore take place from July 12th to 25th, 2021, keeping the same program and the same faculty and guests.
The
Azores Traditional Architecture Summer School 2021
will take place in Lajes, one of the three municipalities in the Pico Island, Azores, from 12 to 25 July 2021.  Local traditional urbanism, architecture and building details will be studied in order to create a preservation and new traditional building patterns catalogue for the area. During the last days upgrade proposals for different public places of the town will be designed, using the work previously developed as a guideline for them. Participants have the opportunity to exchange ideas and work together with students and faculty of different nationalities in the design of different proposals. Experts in local vernacular architecture and building techniques will be lecturing on diverse related topics. There will be trips around this region and some workshops and building sites will be visited too.
It is organized by INTBAU and the Rafael Manzano Prize of New Traditional Architecture, thanks to the support of the Richard H. Driehaus Charitable Lead Trust (through a contribution to the Chicago Community Foundation for the Richard H. Driehaus Charitable Fund), the Fundación EKABA, the Fundação Serra Henriques and Alireza & Mina Sagharchi, and the collaboration of the Government of Azores and its Department of Culture, the Lajes do Pico City Council, Cham Açores, the Escola Superior Gallaecia and the Instituto Universitário de Lisboa ISCTE-IUL (Portugal), the schools of architecture of the Benedictine College, the University of Miami and the University of Notre Dame (USA), the Universidad Politécnica de Madrid and the Universidad Alfonso X el Sabio (Spain) and the Centro de Investigación de Arquitectura Tradicional (CIAT).