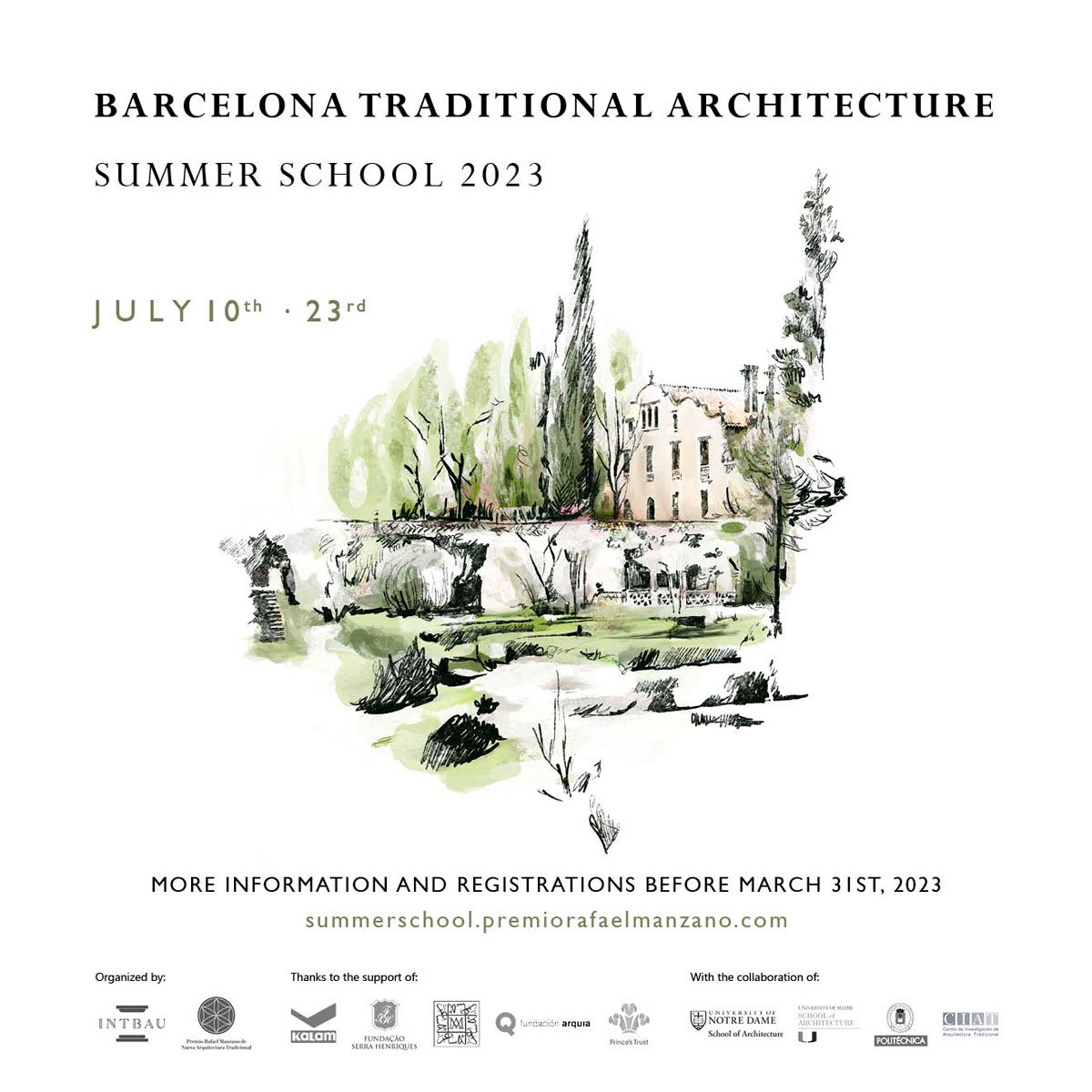 The new edition of the Summer School, organized by INTBAU and the Rafael Manzano Prize, will take place at Can Catá, in Cerdanyola del Vallés, near the city of Barcelona. For two weeks, the urban planning, architecture and traditional construction details of the region will be studied and used to create a catalog that will serve as a basis for the development of new designs that take them as a reference.
Several visits will also be organized and several experts in traditional architecture will deliver lectures each day. Hand drawing and measuring buildings will be the main activity to be developed during these two intense weeks.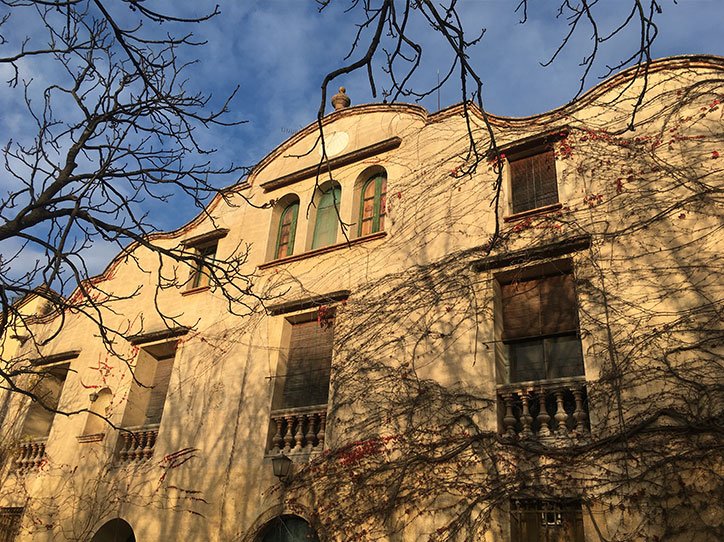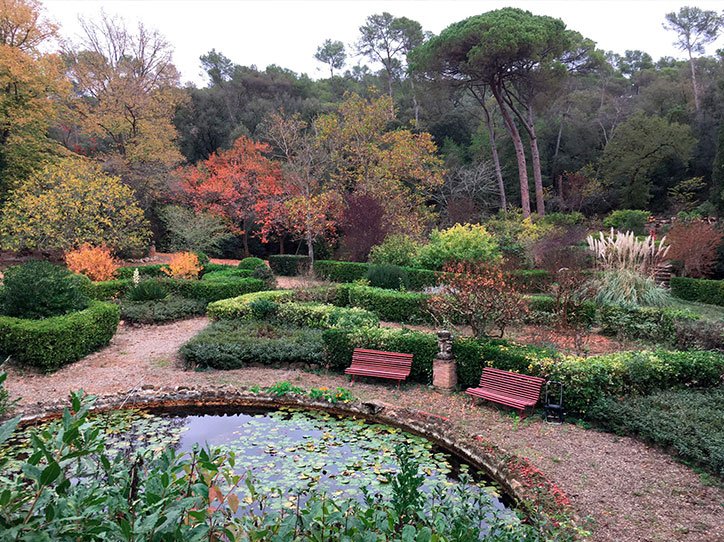 The deadline for registration and submission of applications is March 31, 2023.
To submit an application, please complete the form on the summer school website and send a selection of drawings and plans, preferably hand-drawn, to the provided e-mail address.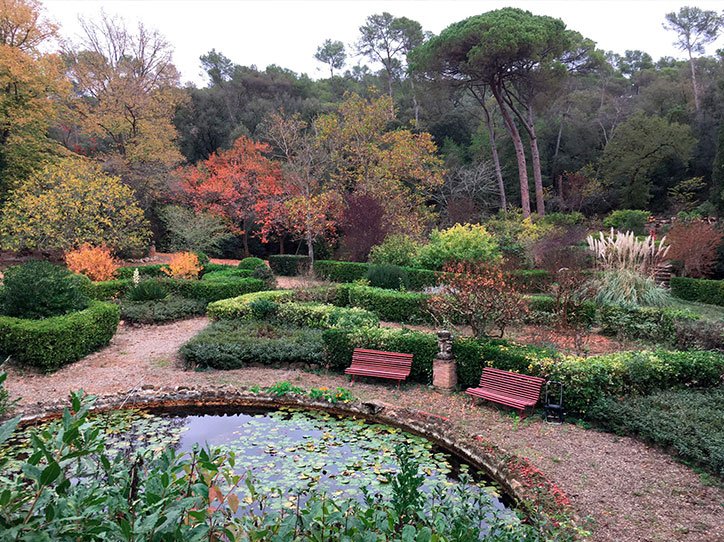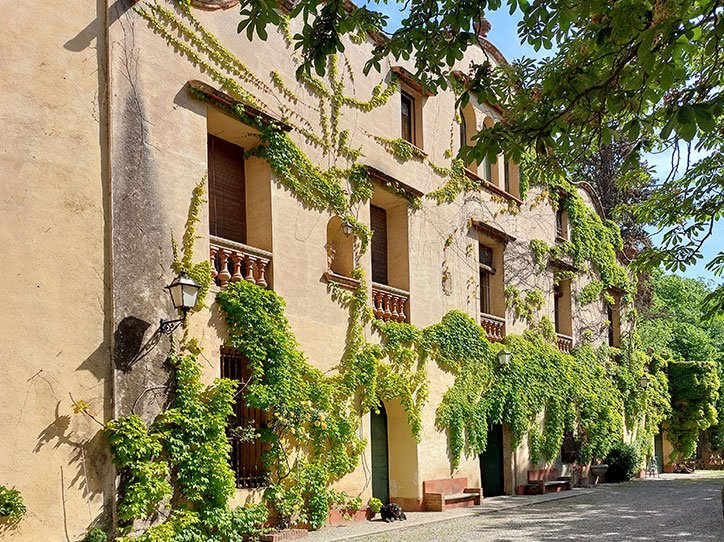 Skills
The language to be used during the activities will be mainly English, so at least basic knowledge of this language is recommended. Hand drawing and measuring buildings will be the main activity to be developed each day, so it is also recommended to have at least basic knowledge of them.
Number of participants
Places are limited to 25. A selection process will be developed among all candidates and several places will be reserved for students from each participating university.
Price
The registration fee is 390 euros*. This fee includes tuition, accommodation, meals and transportation during the two weeks of the Summer School. Once the candidates have been accepted, the payment procedure will be provided.
*The real cost of this course is 2500 euros per person, but thanks to the support of INTBAU and Kalam the fee is reduced to 390 euros.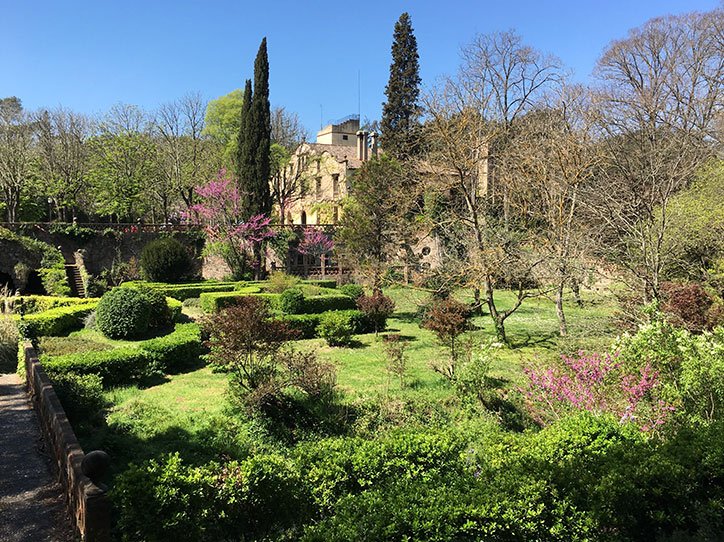 In addition, a number of scholarships are offered to cover the full tuition of the summer school:
Fundaçao Serra Henriques offers ten scholarships to students from the Universities of Algarve, Autónoma de Lisboa, Beira Interior (UBI), Coimbra, Évora, Lisboa, Minho, Portucalense do Porto, Porto (FAUP) and ISCTE.
Alireza and Mina Sagharchi offer two scholarships for participants of any nationality.
Fundación Arquia offers two scholarships to Spanish participants.
The Prince's Trust Australia offers two scholarships to Australian participants.