The Richard H. Driehaus Architecture Competition has announced on its website and social networks the new deadline for the submission of design proposals:
END OF THE SUSPENSION OF THE DEADLINE FOR THE SUBMISSION OF PROPOSALS
In accordance with the Disposición adicional octava del Real Decreto-ley 17/2020 decree, of May 5, which approves measures to support the cultural sector in order to face the economic and social impact of the COVID-2019, the suspension of the deadline to submit proposals for the 2019-2020 EDITION OF THE RICHARD H. DRIEHAUS ARCHITECTURE COMPETITION is lifted.
The new deadline for the submission of proposals is May 25, 2020 at 23:59 (Madrid time).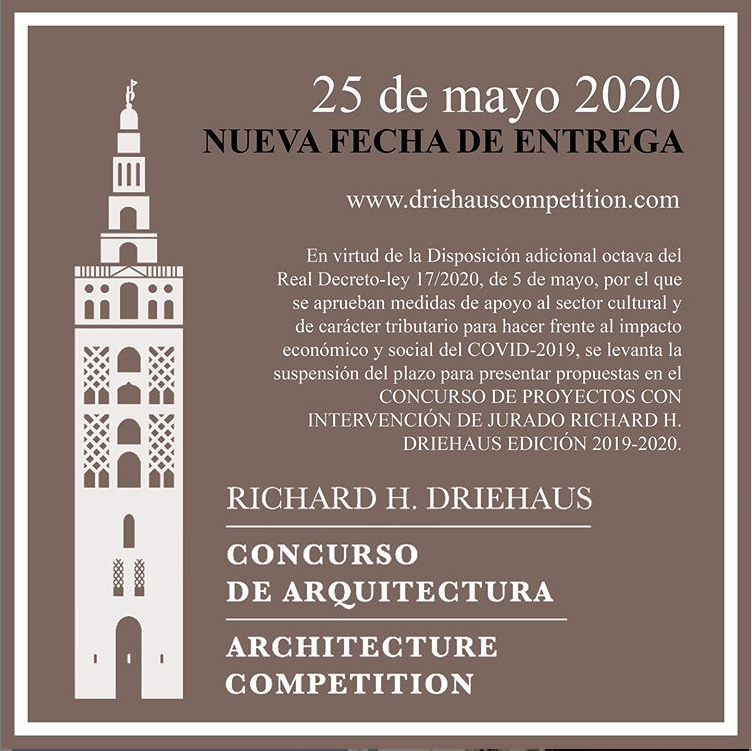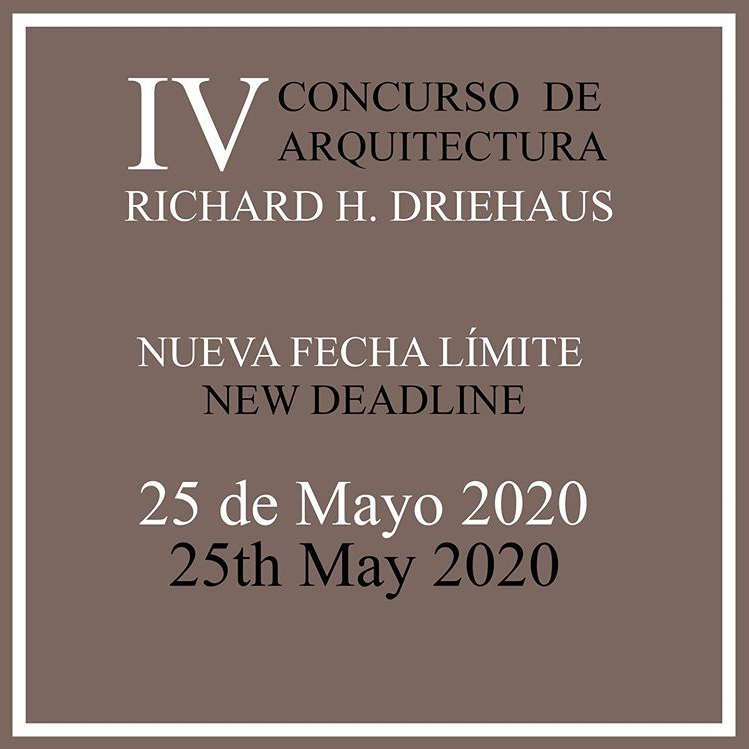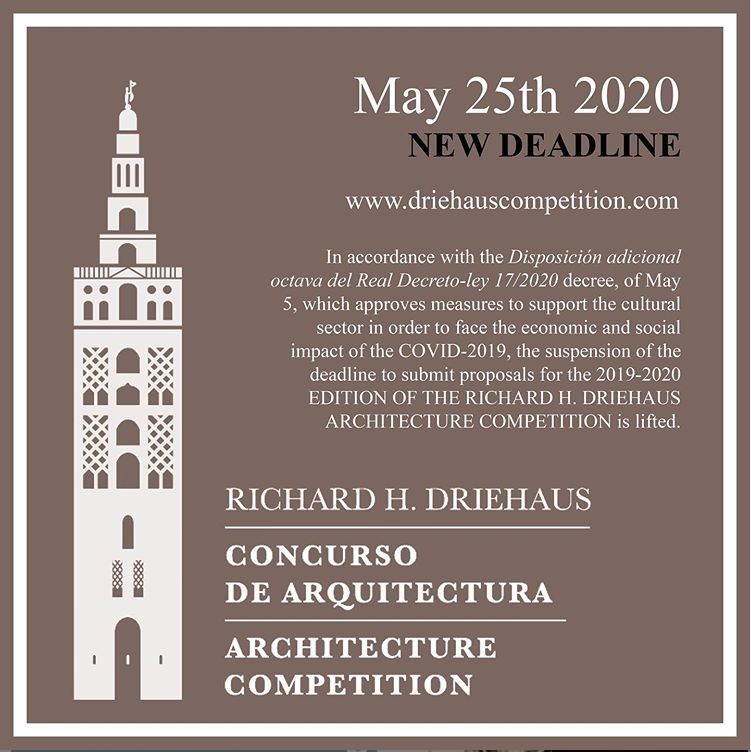 In addition, videos featuring each of the four themes and locations of this edition of the Architecture Competition have recently been published.