E-lectures on Traditional Building, Architecture and Urbanism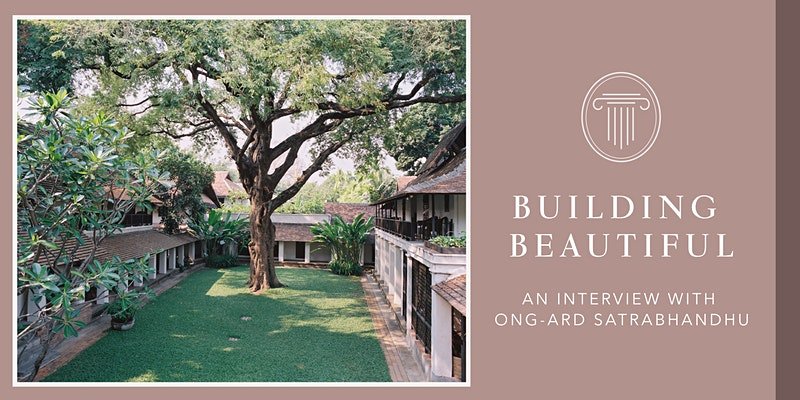 The Roger Scruton Legacy Foundation organizes the Building Beautiful series, consisting of several conversations with leading figures in traditional architecture and urbanism.
In February, that conversation was held on Wednesday 24th with the participation of Ong-ard Satrabhandhu, Driehaus Prize Recipient 2020. It will be available shortly
Abdel-Wahed El-Wakil, Driehaus Prize 2009, will participate in the next conversation in 31st March. You can find more information about this and previous lectures through this link.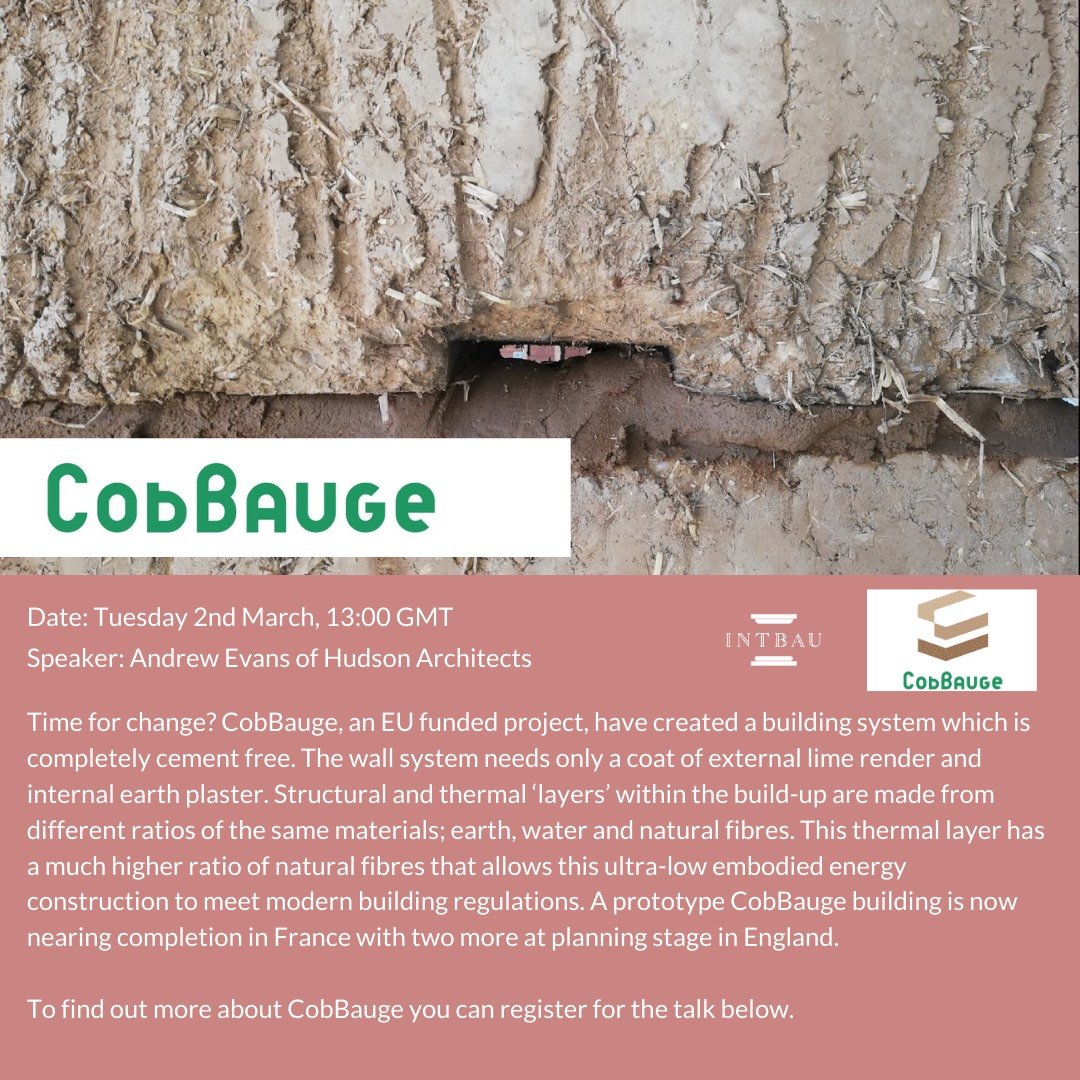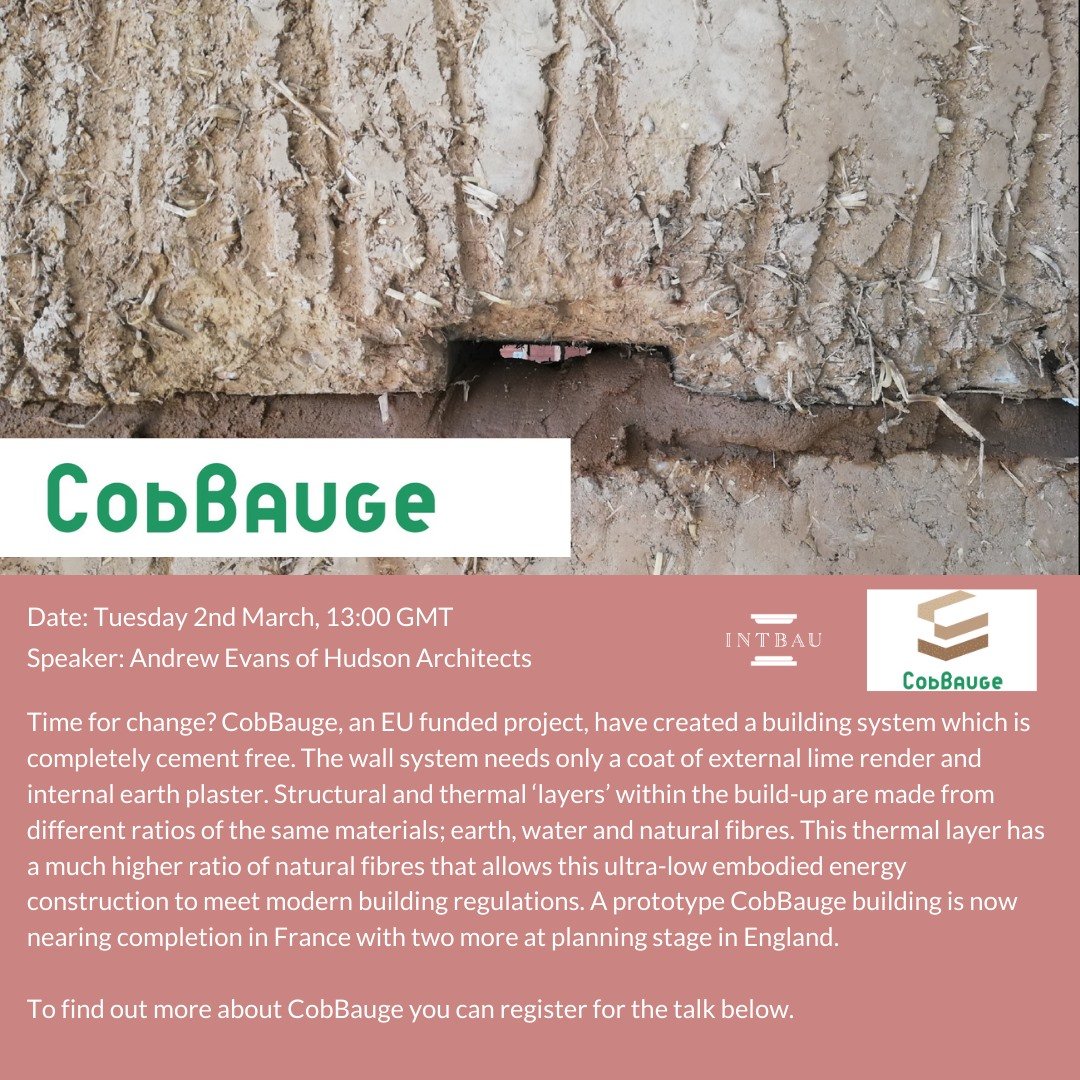 On March 2nd at 2:00 p.m. (Madrid time), INTBAU organizes an online talk about the Cob building system, which consists of a mixture of earth and natural fibers with water and which was widely used in regions of France and the United Kingdom. Andrew Evans will present the CobBauge project with which they seek to recover this technique. 
Lectures organized by Cátedra UNESCO de Arquitectura de Tierra, Culturas Constructivas y Desarrollo Sostenible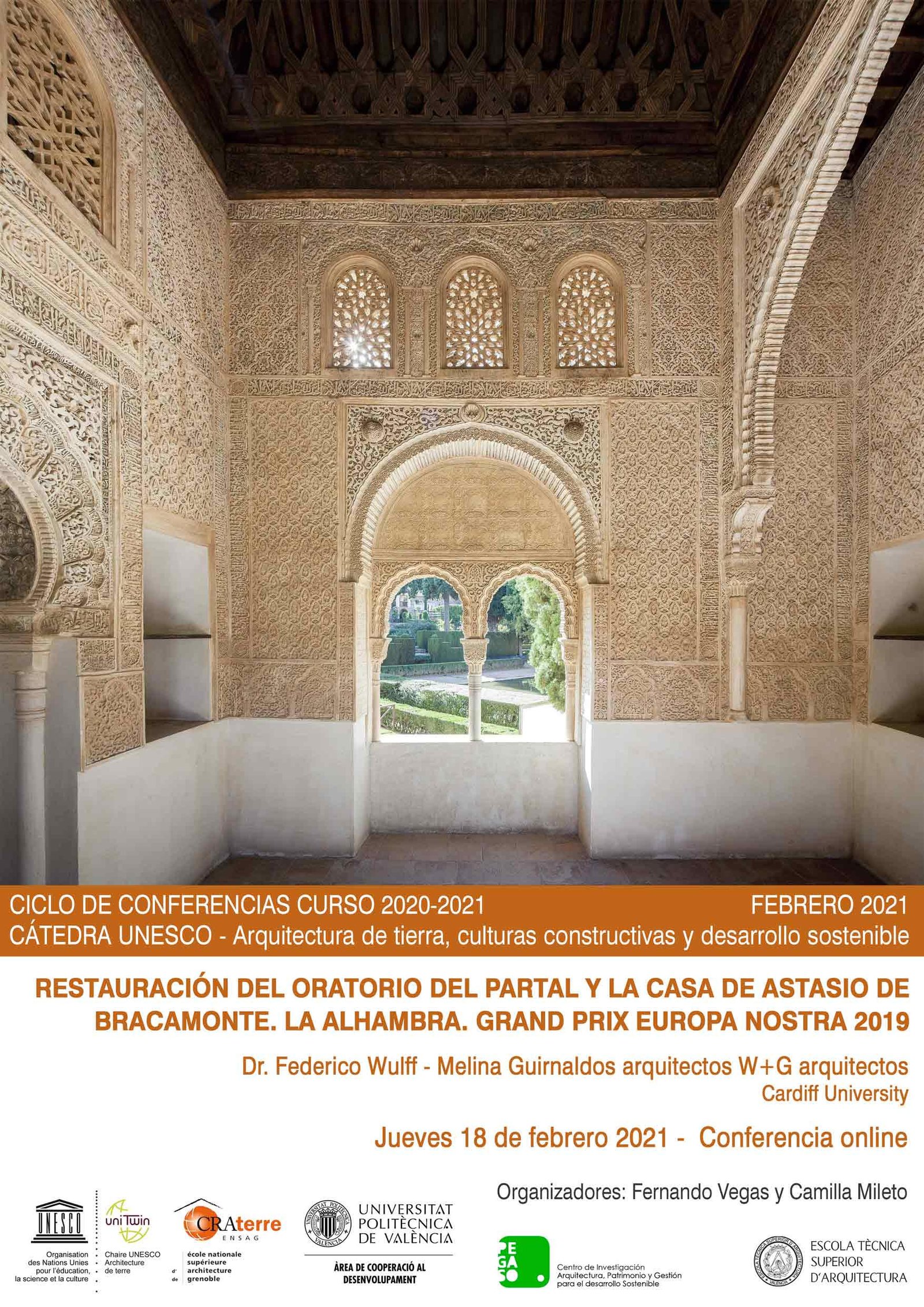 The "Earthen architectures, constructive cultures and sustainable development" UNESCO Chair has published two new lectures.
The first one was delivered by Federico Wullf (Cardiff University) under the title Restauración del Oratorio del Partal y la Casa de Astasio de Bracamonte. La Alhambra. Grand Prix Europa Nostra 2019, and can be found  through this link.
The second one, entitled Tell Keila (Palestina). Arquitectura funeraria en el conjunto arqueológico, was delivered by Sergio Manzano Fernández (UPV – Centro PEGASO) and can be found through this link.
The Architecture of Place


ICAA, in collaboration with INTBAU and The Prince's Foundation, has organized a series of online talks under the title of The Architecture of Place.
All the videos of those that have already been held can be found through :