E-lectures on Traditional Building, Architecture and Urbanism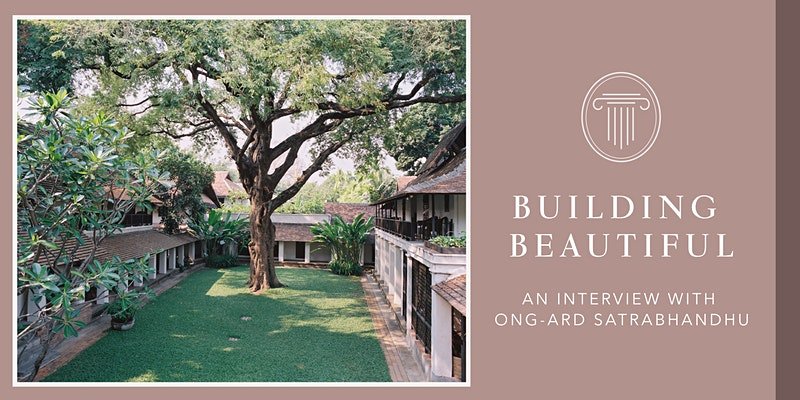 The Roger Scruton Legacy Foundation organizes the "Building Beautiful" series, several conversations with leading figures in traditional architecture and urbanism.
The next conversation will be on Wednesday, February 24th at 4:00 p.m. (CET). Ong-ard Satrabhandhu, 2020 Driehaus Prize, will participate in it. 
Session on Traditional Architecture at VI Enanparq
On March 3rd at 19:30 GMT (16:30 in Brazil), a session dedicated to Traditional Architecture will take place within the VI Enanparq Conference. Several members of INTBAU Spain and Portugal will participate.
The registration period is open until February 26th. The registration can be completed through this link, which allows access to the complete program of the Conference.
Hispania Nostra Contigo en Casa
Hispania Nostra continues its series of weekly lecturesHispania Nostra Contigo en Casa.
In February the following lectures will take place:
2 February 2021 – El Monasterio de la Armedilla, Cogeces del Monte (Valladolid). Un ejemplo de gestión patrimonial a través de la socialización y concertación
16 February 2021 – La nueva "Batalla de la Janda": la recuperación del patrimonio natural y cultural de la que fue la mayor laguna ibérica
23 February 2021 – Arquitectura religiosa contemporánea. Manual de instrucciones para proyectar
All the previous ones are available on:
Algunos Aspectos de la Carpintería Patrimonial de Écija​, by Miguel Ángel Balmaseda Rosa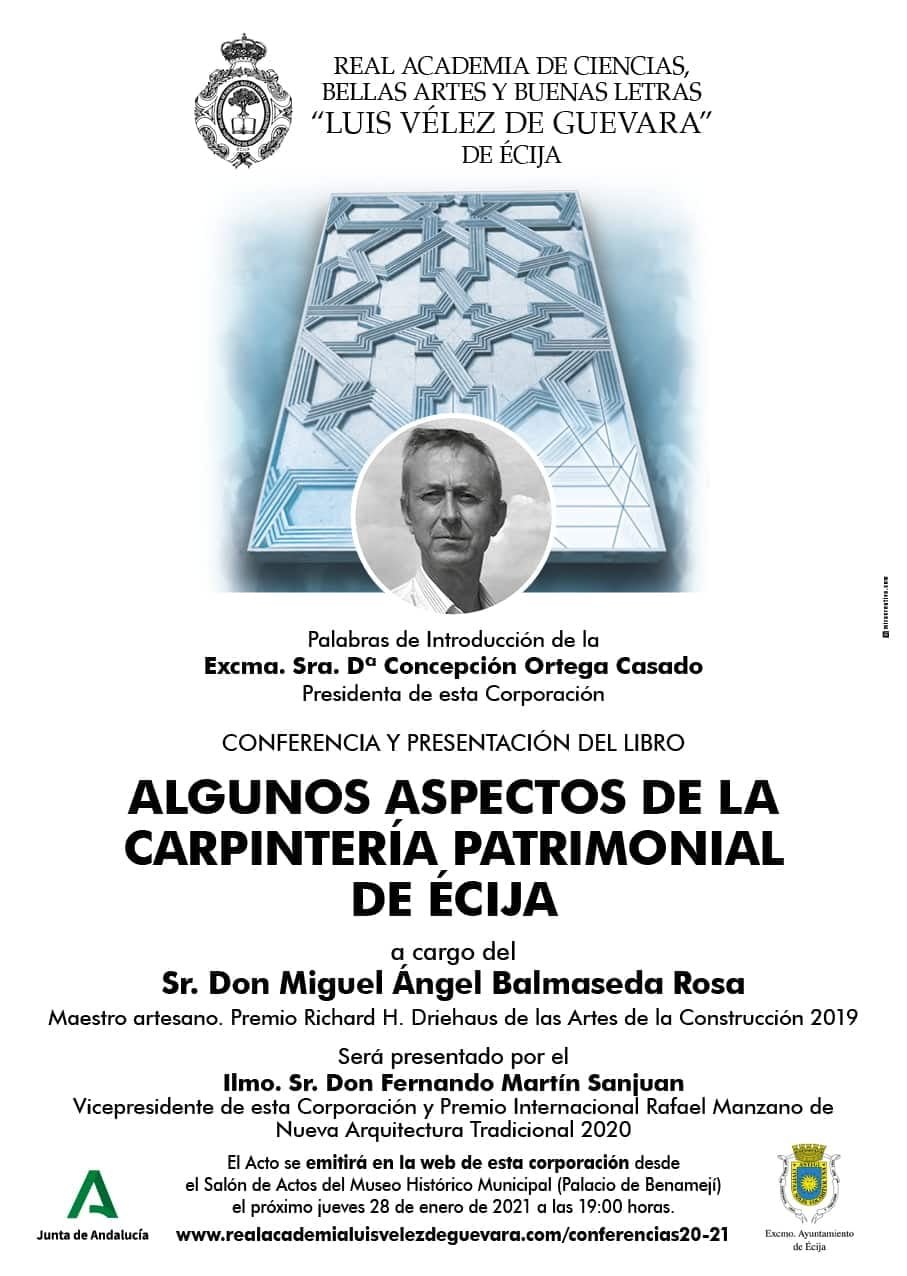 Last Thursday, January 28th, the lecture and presentation of the book Algunos Aspectos de la Carpintería Patrimonial de Écija was held in the auditorium of the Museo Histórico Municipal of Écija (Benamejí Palace) delivered by Miguel Ángel Balmaseda Rosa, master craftsman and 2019 Richard H. Driehaus Building Arts Award.
Fernando Martín Sanjuán, Vice President of the Real Academia Luis Vélez de Guevara, and 2020 Rafael Manzano Prize presented the event.
Arquitectura Shuar, by David Eduardo Morocho Jaramillo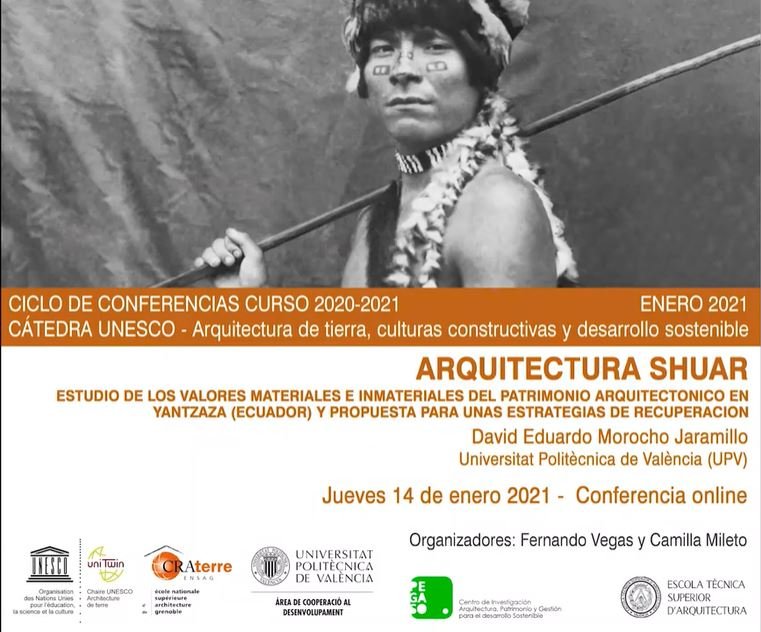 The "Earthen architectures, constructive cultures and sustainable development" UNESCO Chair has published a new lecture under the title Arquitectura Shuar: Estudio de los valores materiales e inmateriales del patrimonio arquitectónico en Yantzaza (Ecuador) y propuesta para unas estrategias de recuperación. It was delivered by David Eduardo Morocho Jaramillo (UPV) and it can be found through the following link.