Winners of the 2019 Richard H. Driehaus Building Arts Awards and Training Apprenticeship
The winners of the 2019 Richard H. Driehaus Building Arts Awards have already been published.
This initiative that supports the work of artisans is part of the generous projects that the American financier and philanthropist, Richard H. Driehaus, carries out in our country. The objective of these awards is to stimulate the recognition of these teachers and the interest to give continuity to these trades and to promote excellence in them, highlighting their most beautiful manifestations and of more careful execution
The Jury is formed by a group of practitioners of various nationalities and of recognized prestige in the field of traditional architecture defense. It includes representatives from the various institutions collaborating in this initiative. It was chaired by Alejandro García Hermida and formed by Álvaro Fernández-Villaverde y de Silva, Leopoldo Gil Cornet, Donald Gray, Rafael Manzano Martos, Javier Martín Ramiro, Anselmo Menéndez Menéndez, María Pía Timón Tiemblo y Harriet Wennberg.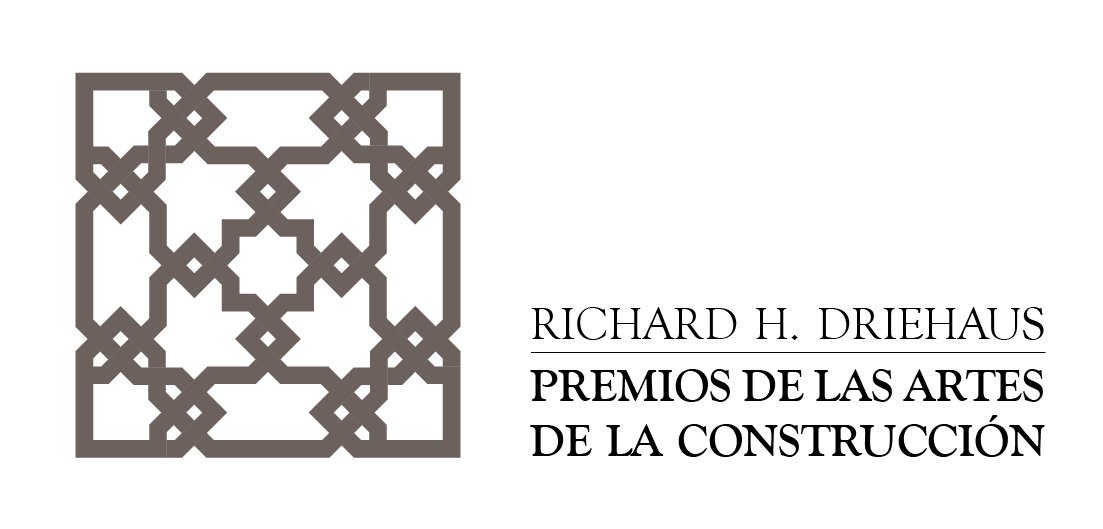 The first category covers works with arches and vaults, vaulted stairways, stone carving and other brick and masonry projects. The jury awarded this prize to Lluc Mir Anguera from Lloret de Vistalegre (Majorca, Balearic Islands).
The second category covers wooden roofs, ceilings and structures, furnishings, muqarnas, woodturning, woodcarving, doors and windows carpentry, and other wood works. The prize in this third edition was awarded to Miguel Ángel Balmaseda Rosa, located in Écija (Sevilla).
The third category includes tiles, mosaics, plasterwork, stucco, sgraffito, decorative flooring and other finishes. The prize in this category was awarded to Luis Prieto Prieto, whose workshop is placed in Madrid.
The fourth category focuses on forgework, ironwork, stained glass windows and other traditional metal and glass works. Anna Santolaria has been awarded. Her workshop, Can Pinyonaire, is settled in Girona.
Moreover, in order to lend continuity to their work, the jury also awards one of the four winners from each year an additional €10,000 prize to train an apprentice for a year. The apprentice, in turn, is awarded a stipend of €8,000 during the training stage. The master the jury selected from amongst the diverse winners was Luis Prieto Prieto.