Resolution of the 2019 training Apprenticeship with Luis Prieto
Luis Prieto has been awarded the Richard H. Driehaus Building Arts Awards in the category of finishes and other works of traditional construction.
In this call 2019, the jury determined that it was Luis Prieto who received the scholarship for the training of an apprentice who can learn and continue his trade.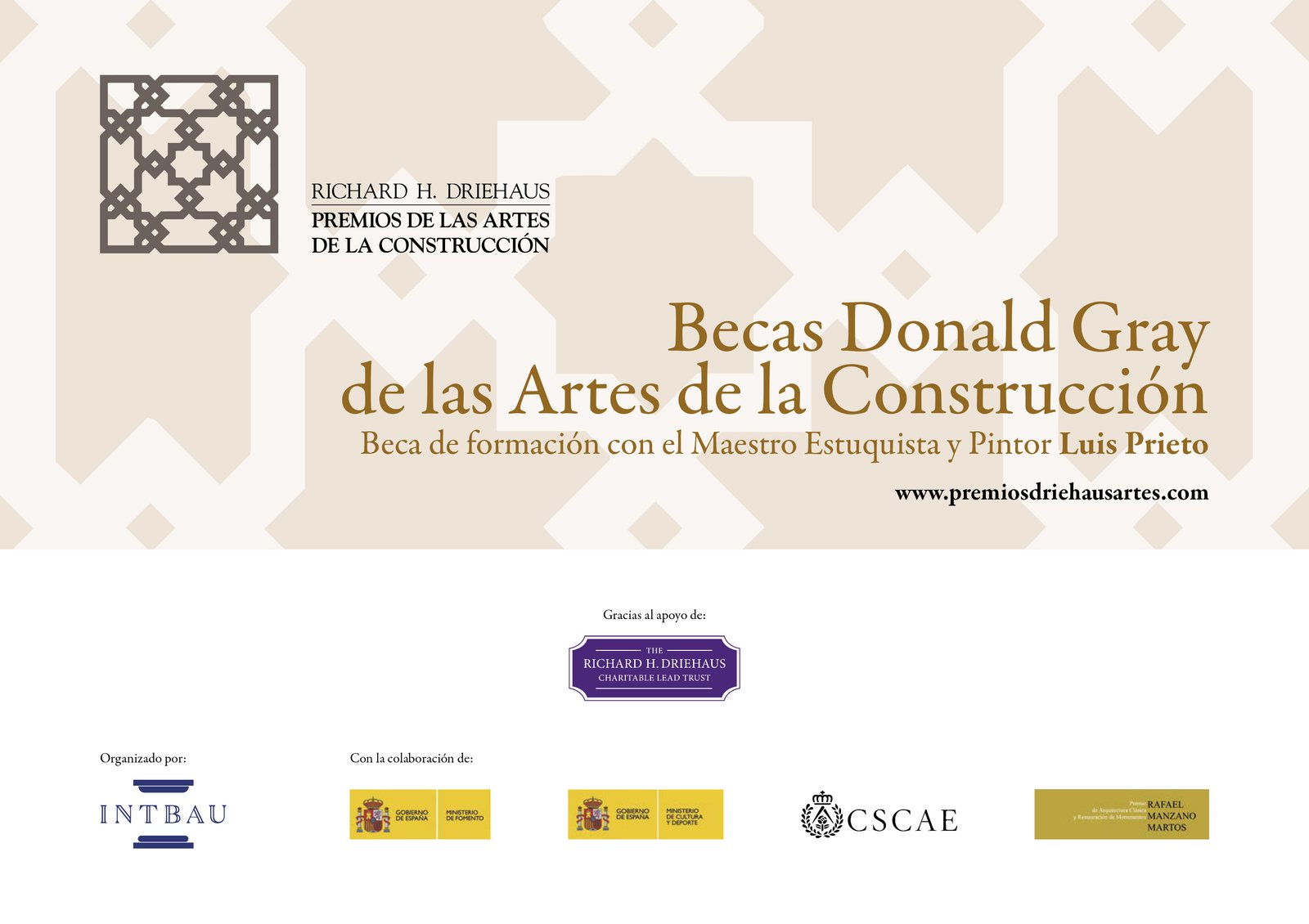 After the Building Arts Awards Ceremony, it was time to select an apprentice to assimilate for a year the secrets of the lime and plaster crafts, with one of the most recognized masters of the art of painting and stucco, Luis Prieto.
Among the many candidates whose interest and motivation made them worthy of this aprenticeship, it has finally awarded to the Madrid mason Alejandro Ciudad Gallardo, 35.
Alejandro belongs to the third generation of a family of masons, so he began at a very young age to help (and learn) from his father. He began to come into contact with natural materials, and his curiosity and determination have led him to specialize in the finishes of the walls, such as plasters and stuccos, and to elaborate his own mortars and mortars for the various uses for which he requires them.
The objective of these Awards is to recover the building arts as they are responsible for the conservation of our Heritage and fundamental for new traditional constructions.
Unfortunately, these professions are on the verge of extinction and that is why the Richard H. Driehaus decided to create these awards to promote the continuity of the work of those masters and transmit it to the new generations, with the help of an annual grant of 8,000 euros.