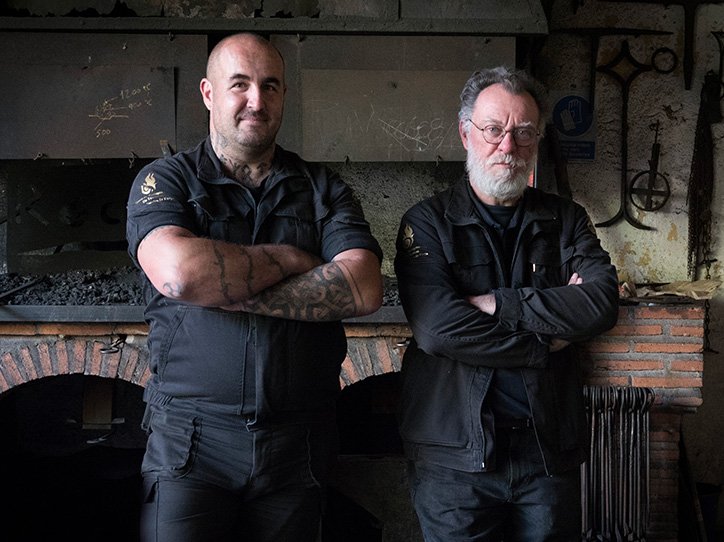 Ramón Recuero is a master blacksmith who does important work in disseminating and promoting his trade. He is the founder of a blacksmiths' school which as well as being his home and workshop has become an international benchmark for the learning of traditional smithing and forging techniques.
Miguel Ángel Martínez Luque, who was already engaged in blacksmithing, was the apprentice selected to receive the Donald Gray Grant and to be trained with the master blacksmith Ramón Recuero in 2022-23.
This training is allowing Miguel Ángel to consolidate his knowledge of the various traditional techniques of artistic blacksmithing as well as to acquire and practise new ones. Miguel Ángel is thereby gaining the necessary expertise for use both in new work and in heritage restoration.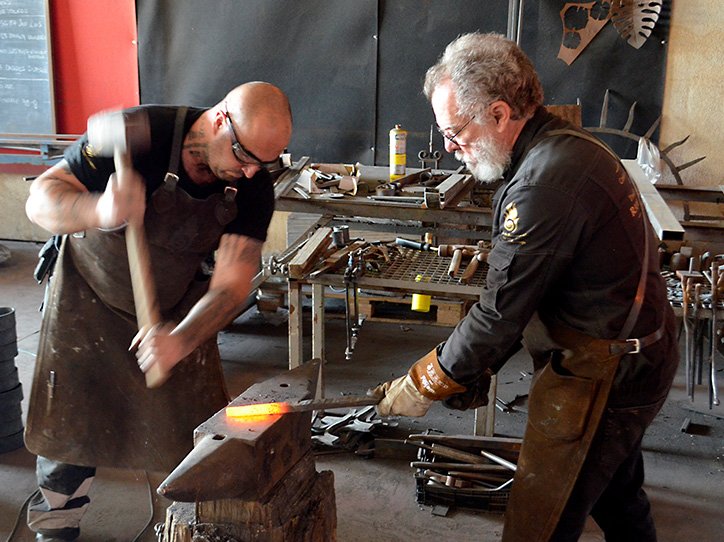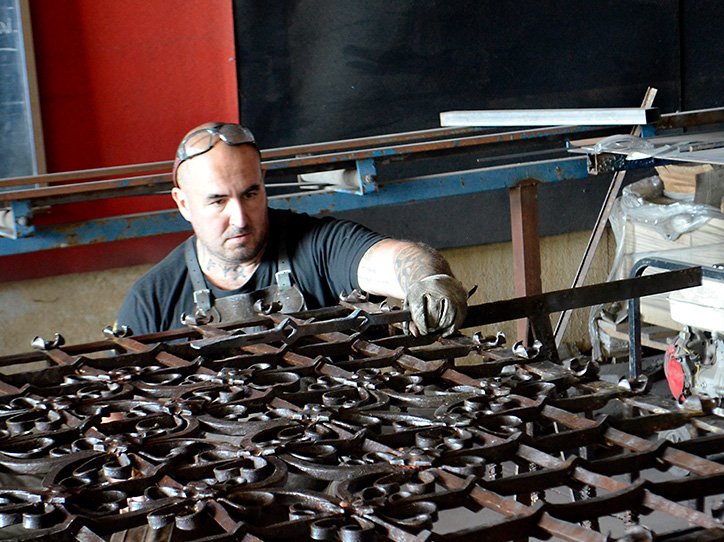 This grant has been organised by INTBAU and the Rafael Manzano Prize for New Traditional Architecture, with the collaboration of the Spanish Ministry of Culture and Sport and the Council of Architecture Institutes of Spain.