Call for abstracts
International Conference on Traditional Building, Architecture and Urbansim: Architecture and Community
The International Conference on Traditional Building, Architecture and Urbanism: Architecture and Community will take place virtually on November 13th and 14th, 2020.
The deadline for sending abstracts to participate in the Conference will be open until August 9th, 2020.
The live program will focus on a series of panel discussions on the selected topics. These panel discussions will include both the selected presenters and guest speakers and will be dealing with the diverse topics of the conference. The themes of the congress will range from urban composition to building arts, paying special attention to local identity, construction history, architectural tradition and sustainability, as well as education and training programs in these fields.
The conference is organized by INTBAU Spain, INTBAU Portugal, the Rafael Manzano Prize for New Traditional Architecture and the School of Architecture of the Universidad Politécnica de Madrid, thanks to the support of the Richard H. Driehaus Charitable Lead Trust, through a grant from the Chicago Community Foundation for the Richard H. Driehaus Charitable Fund, and the collaboration of the Fundación Ekaba, the Fundação Serra Henriques, the Escola Superior Gallaecia, the Universidad Alfonso X el Sabio, and the Centro de Investigación de Arquitectura Tradicional (CIAT-UPM).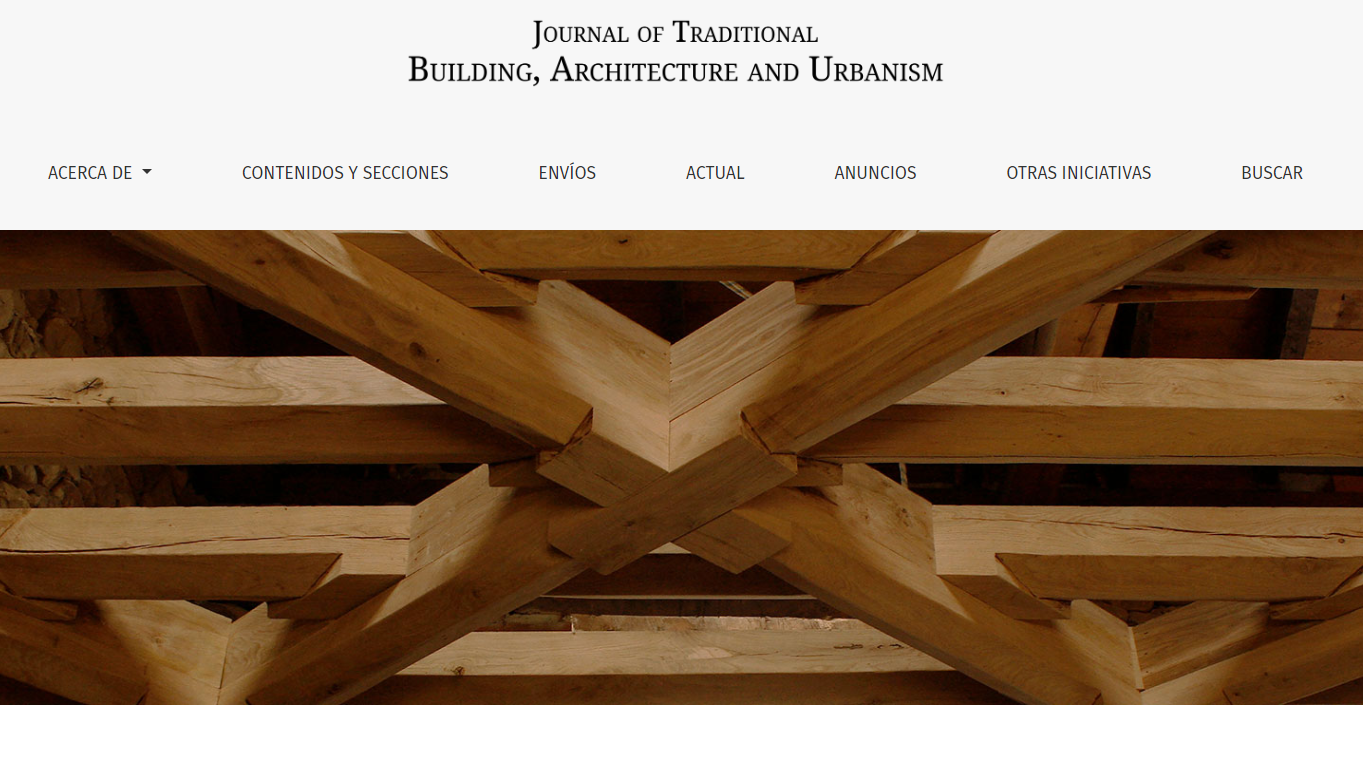 In addition, the presentations of the selected entries may be published in the new
Journal of Traditional Building Architecture and Urbanism
, which is aimed at all those people and institutions interested in traditional construction, architecture and urbanism. It is a bilingual publication, with all its texts in English and Spanish. It includes both original academic articles, peer-reviewed and evaluated following the usual protocols of scientific journals, as well as other more informative and visual articles, news and reviews, with the ultimate goal of bridging the gap that continues to exist between the academic and professional worlds today. For this reason, it also gives voice to the masters of traditional construction and to the professionals to whom we owe the creation of the material heritage that we admire today, and without whom the preservation of this heritage would fail.