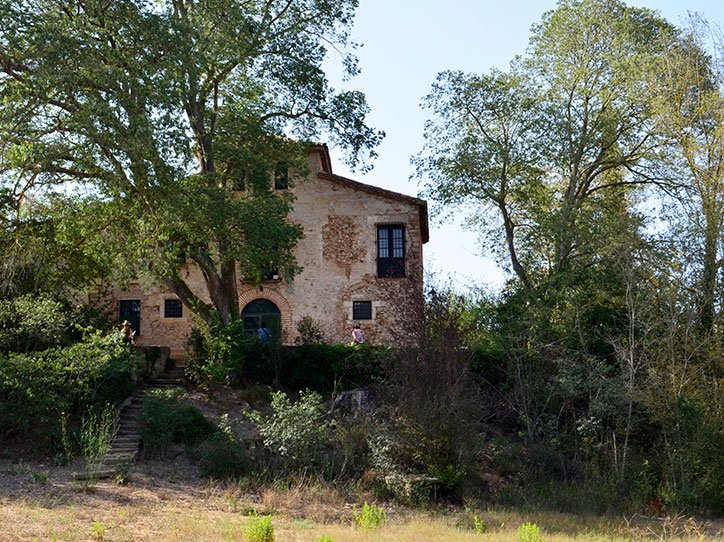 Below you can find a selection of news related to traditional building, architecture and urban planning: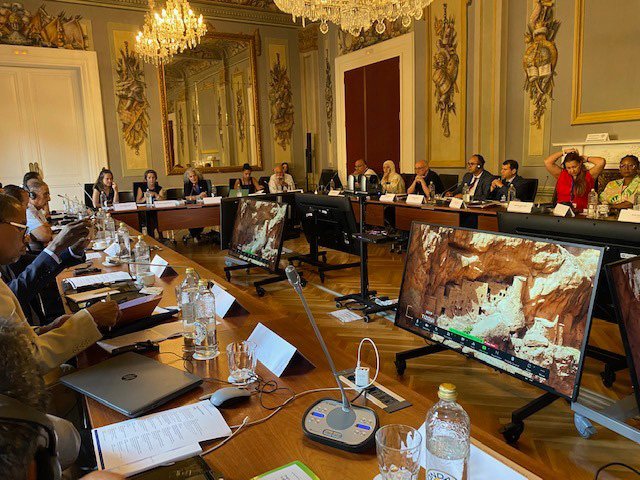 Meeting "Savoir-faire traditionnels de la construction dans le sud de la Méditerranée"
Last July, the first meeting of the program "Savoir-faire traditionnels de la construction dans le sud de la Méditerranée" took place at the headquarters of Union for the Mediterranean in Barcelona.
INTBAU Spain is developing this project for the Union for the Mediterranean. Its objective is to identify and promote good practices for raising awareness, preserving and promoting traditional architecture and building trades in four southern Mediterranean countries: Morocco, Tunisia, Mauritania and Algeria.
This first meeting brought together a large number of international experts in the fields of traditional building and architecture, as well as a delegation of public representatives from each of the four countries involved.
The program will be followed in the fall by two workshops, the first in Morocco and the second in Tunisia.
Guided tours of the exhibition "Living Heritage: Traditional construction in the 21st century"
A series of guided tours of the exhibition Living Heritage will be organized during the month of September. This exhibition, organized by INTBAU and the Rafael Manzano Prize, can be visited at the Museum of Santa Cruz in Toledo until September 24.
Guided tours will take place on Thursdays at 16:30 and Fridays at 12.00. To register, please send an e-mail to the following address: museodesantacruz@jccm.es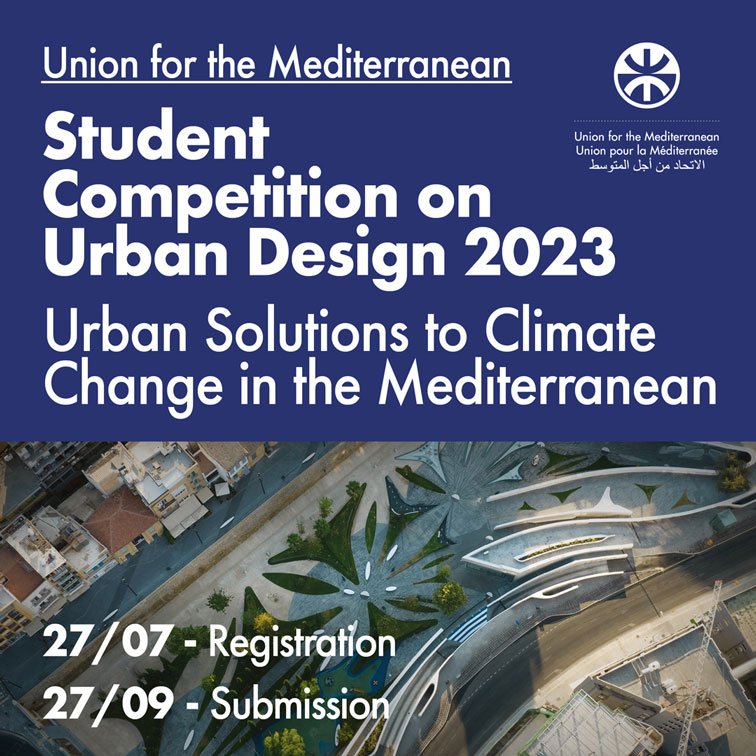 Student Competition on Urban Design 2023
As part of the celebration of Mediterranean Day 2023, the Union for the Mediterranean (UfM) has organized a competition on urban design aimed at students. The competition is entitled "Urban solutions to climate change in the Mediterranean".
Proposals can be submitted until September 27.
The Michelangelo Foundation has announced the 20 duos selected for the first edition of the Homo Faber Fellowship
The Homo Faber Fellowship is a scholarship program organized by the Michelangelo Foundation to give a first professional opportunity to twenty young artisans from five countries. Each seven-month fellowship includes a one-month training course, which this year will take place in Portugal, and a six-month paid stay in the workshop of each of the twenty selected master craftspeople.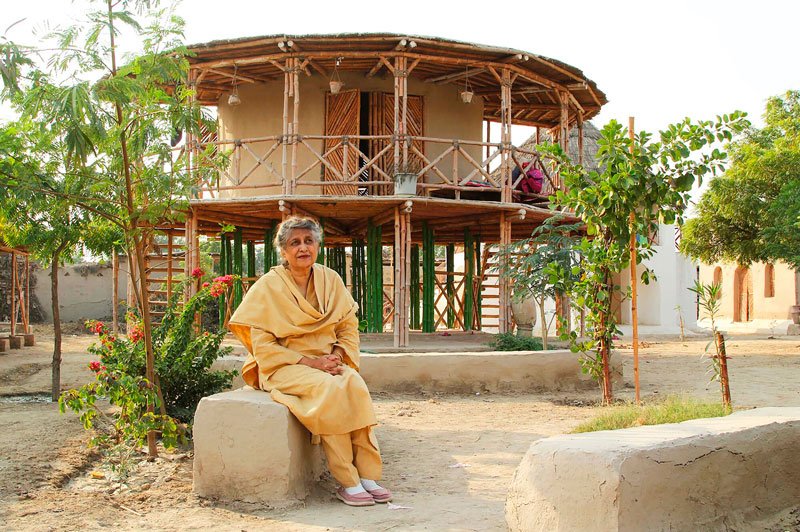 Yasmeen Lari, chairperson of INTBAU Pakistan, has been awarded the Royal Gold Medal
Awarded in recognition of a lifetime of work, the Royal Gold Medal is given to those individuals who have had a significant influence on the development of their architectural practice.
In the following link you can watch the video made by RIBA about Yasmeen's work.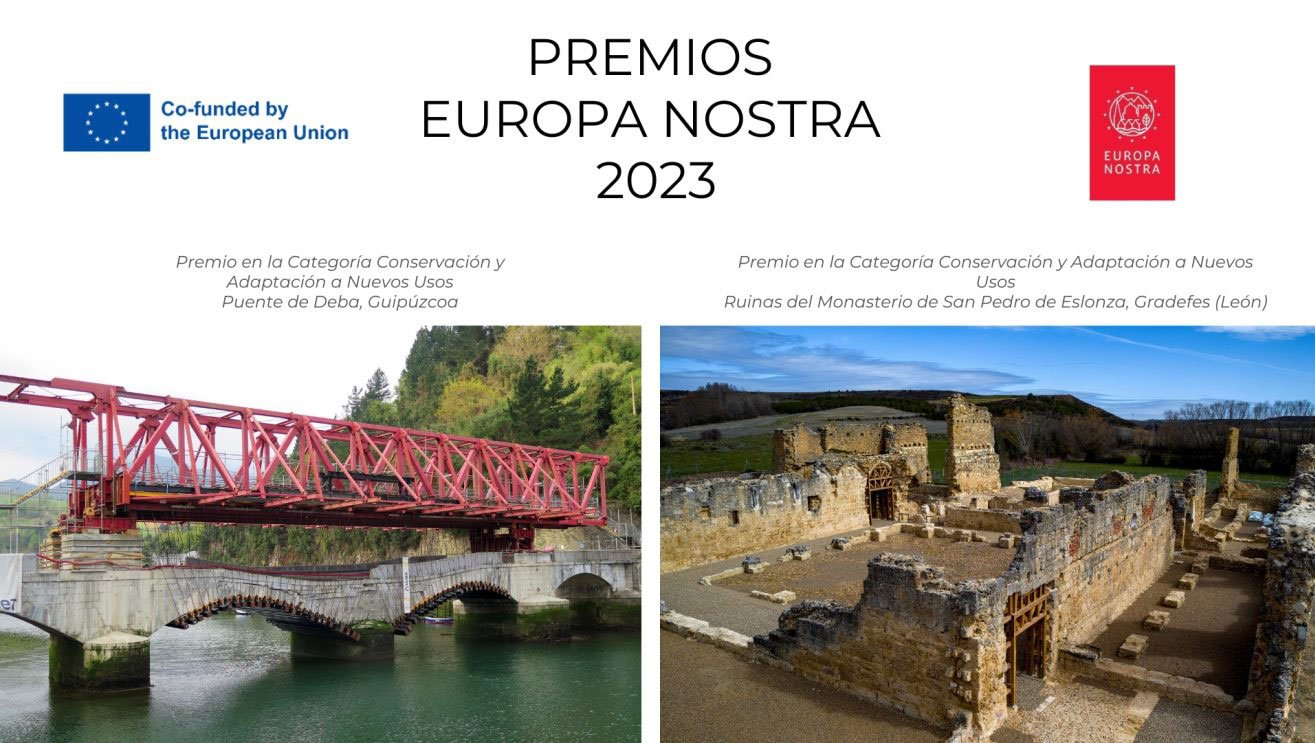 The European Commission and Europa Nostra announced the winners of the 2023 European Heritage Awards / Europa Nostra Awards
30 projects from up to 21 different countries have been awarded this year. Among the winners are two interventions in Spain:
– Deba Bridge (Guipúzcoa): the rehabilitation of this 19th century stone bridge, a magnificent example of civil engineering.
– Ruins of the Monastery of San Pedro de Eslonza, Gradefes (León): the ruins of this 16th century monastery have undergone an intervention that included archaeological research and restoration for tourist visits.
Results of the Bruges Summer School, organized by La Table Ronde de l'Architecture
The Bruges Summer School hosted for one month a diverse group of students from as many as 19 countries. Participants of the course have been introduced to the principles of classical and traditional architecture. The month concluded with an exhibition of the students' work and a summer party at the Bellem Castle estate, which was attended by a large number of leading international specialists in traditional and classical architecture.
The following sessions, which will focus on Gothic architecture and craftsmanship, will take place during the month of August.
Homo Faber courses
A large number of courses on traditional building trades will be held in Mansilla de las Mulas, in the province of León, organized by Homo Faber, until November. Among others, there are courses on thatched roofs, sgraffito, coffered ceilings, artistic earthen cladding and timbrel vaults.
Many of these courses are delivered by masters who have been granted the Richard H. Driehaus Building Arts Awards.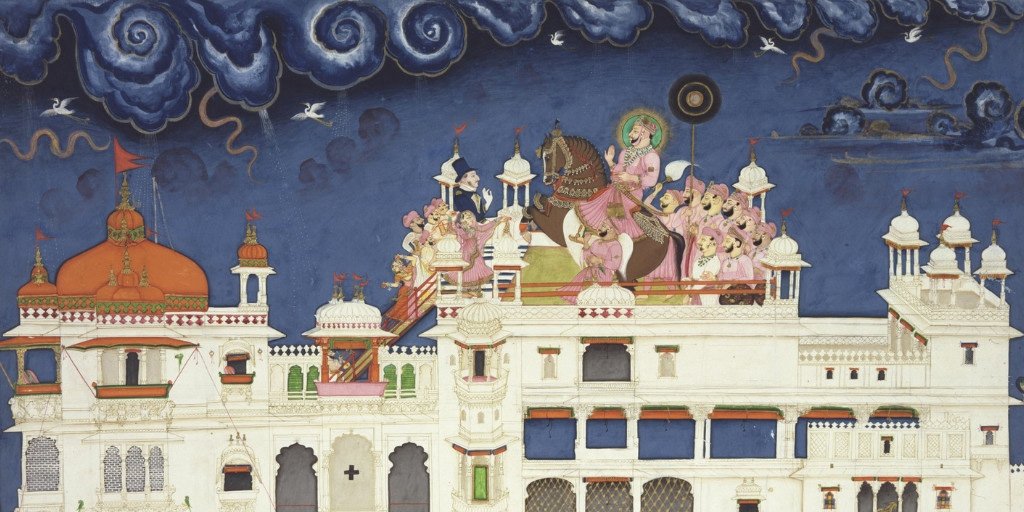 Prince's Foundation courses and lectures program
The Prince's Foundation School of Traditional Arts has organized a new series of workshops, both on-site and online. These courses are aimed at people of all levels of experience, from beginners to experts. Several of the courses offered are related to the traditional building arts.
International Workshop on Traditional Building Crafts
From September 4-10, a meeting on traditional building crafts, organized by INTBAU Norway, will take place in Milanówek, Poland.
This series of workshops and classes is aimed at architecture students, professionals, and all those interested in traditional building and architecture.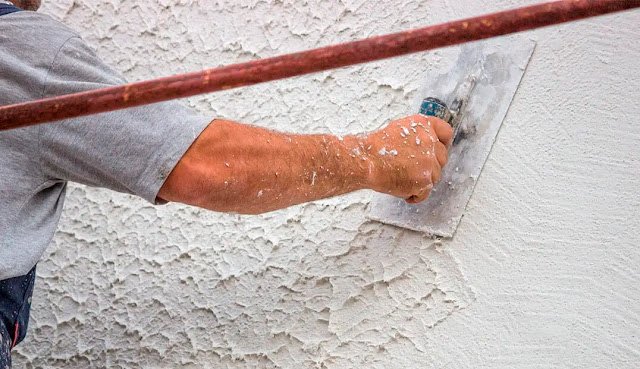 Workshop on lime and plaster trabadillo floors
Master Oscar Urruela will deliver in Burgos, from September 8 to 10, a workshop on lime and plaster trabadillo floors. A 45 m2 floor will be made during the course. The workshop has a cost of 320€.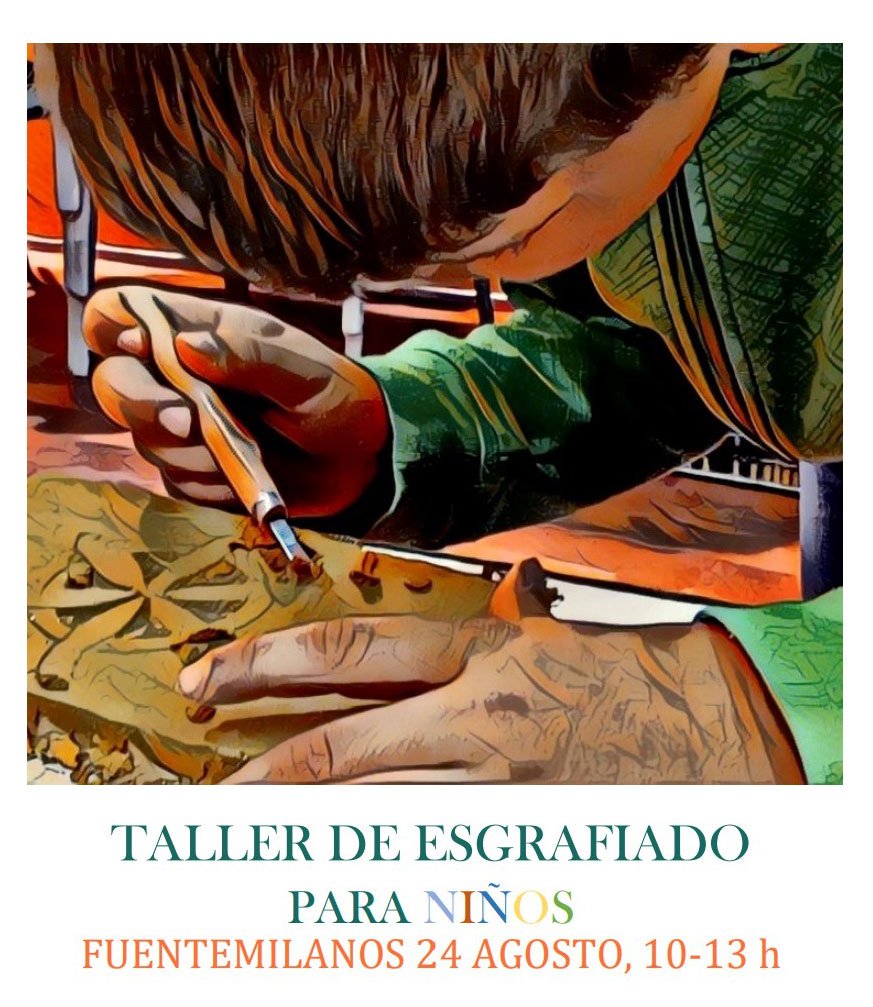 Sgraffito workshop for children
On August 24, from 10:00 to 13:00, will take place in the town square of Fuentemilanos, Segovia, a sgraffito workshop for children. The course will be delivered by Ana Marazuela and registration is free of charge.
– Conferences, seminars and lectures –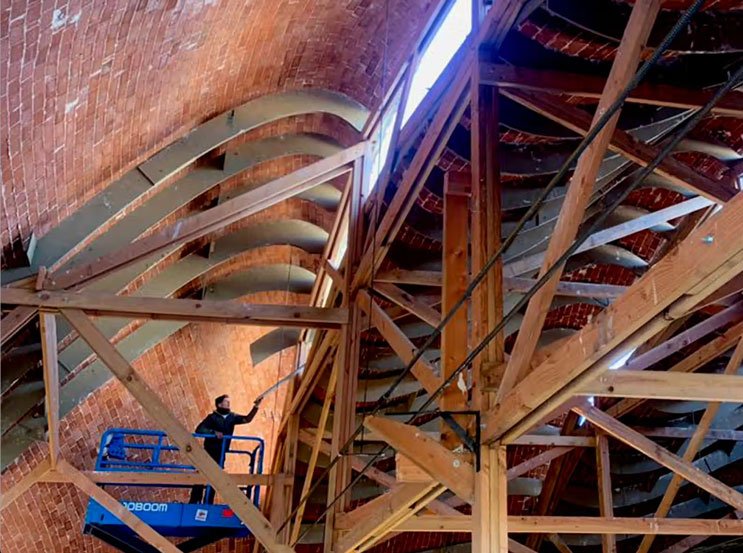 Third Conference "Traditional techniques in the construction of contemporary architecture"
GRETA and the Girona delegation of the Institute of Architects of Catalonia (COAC) have organized the third edition of the conference "Traditional techniques in the construction of contemporary architecture", which will take place on Thursday, October 5, 2023 at the Museo del Mediterráneo in Torroella de Montgrí.
The meeting will feature some of the leading specialists in Spain in the fields of traditional building and architecture.
Lecture "Heritage, education and identity. The art of teaching through Ciutat Vella: a didactic look at the walls of Valencia"
The UNESCO Chair "Earthen architecture, construction cultures and sustainable development" has published on its YouTube channel a new lecture entitled "Heritage, education and identity. The art of teaching through Ciutat Vella: a didactic look at the walls of Valencia", which was delivered by Irene Ontiveros Llorens.