Luard Bonet de Ahumada
has been selected by INTBAU Spain as
master craftsperson
of the month for February 2022.
Luard Bonet de Ahumada, through his company J. M. Bonet, is dedicated both to the restoration of stained glass windows and to the creation of new ones. It is a family business founded in 1923. Since then, the different master glassmakers who have worked in the workshop have passed on their knowledge from generation to generation. In doing so, they have maintained a careful respect for traditional techniques and methods, as well as a constant interest in the development of new processes.
Luard Bonet is heir to the tradition of Barcelona's glass artisans. His workshop is the living memory of a way of working glass which, especially in this city, created and creates a world-renowned heritage of stained glass. His projects are based on the contrasts of colours and pure materials, which is why he uses few pieces, colours and materials, which are chosen meticulously, often travelling specifically to the artisan glassblower's workshop to choose the pieces of material one by one.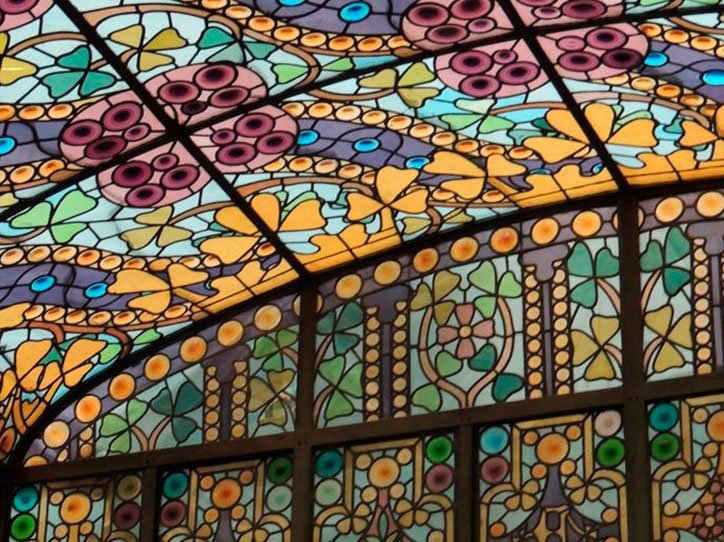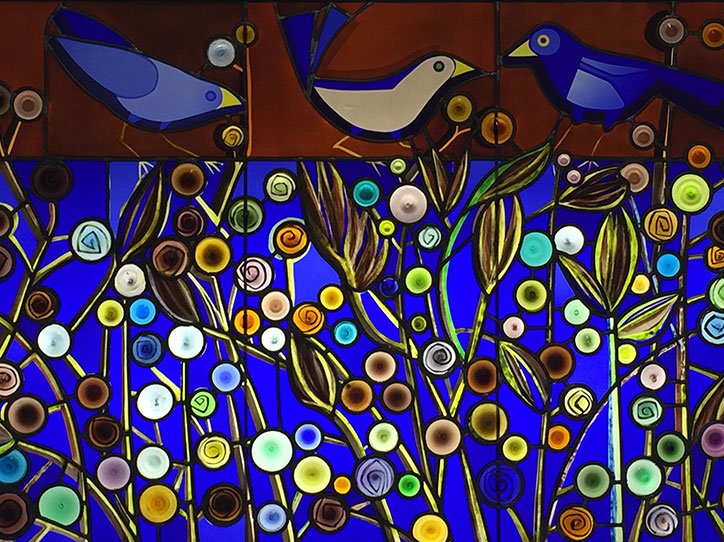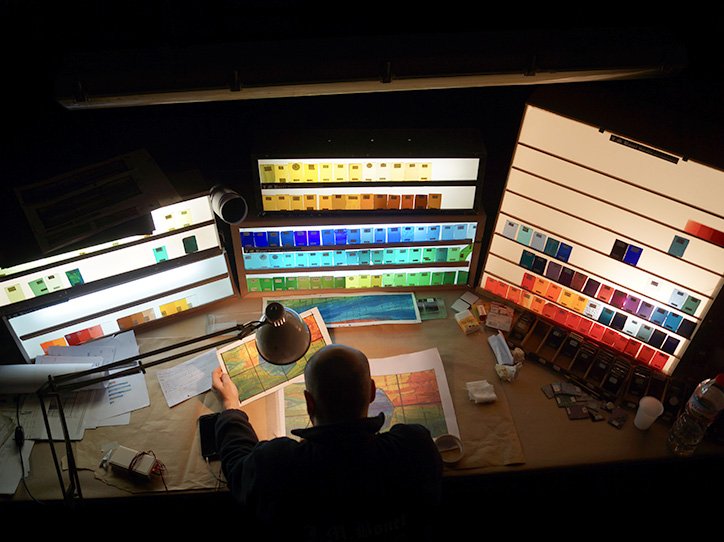 You can find out more about his work and activity on his profile on the Spanish Network of Traditional Building Masters.