Arquitectura Verata is a project initiated this year in La Comarca deLa Vera with the intention of helping to preserve and disseminate the rich popular construction of the region. It is a project committed to the landscape, life, culture, history, architecture and traditional knowledge of this area in the north of Extremadura.
Arquitectura Verata has been created with the support of the Valverde de La Vera Town Council and the Instituto de Patrimonio Español (IPCE) through a grant from the National Plan for Popular Architecture for the safeguarding of Intangible Heritage.
During September and October, various activities and workshops have taken place and will continue to take place in order to disseminate traditional knowledge, materials and techniques.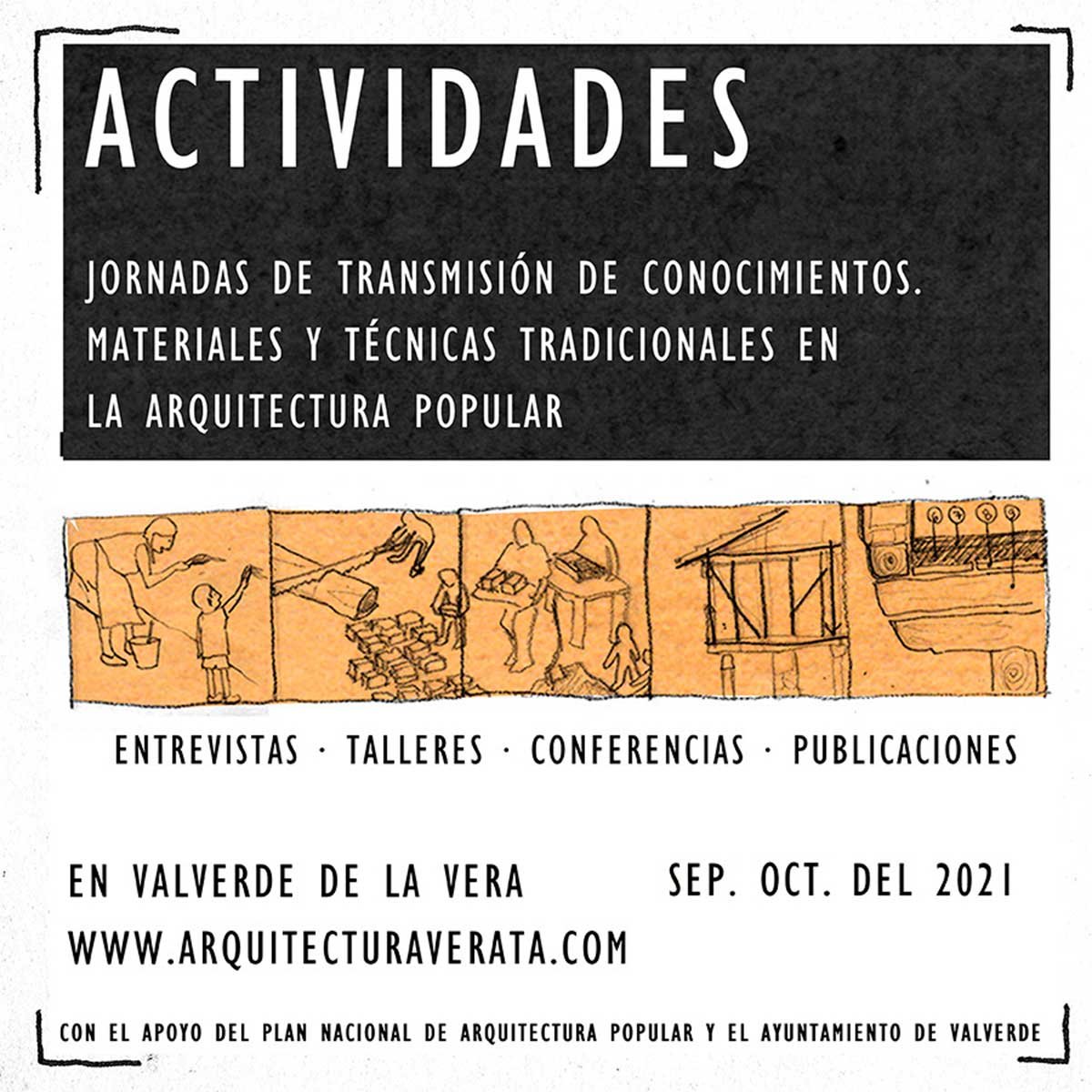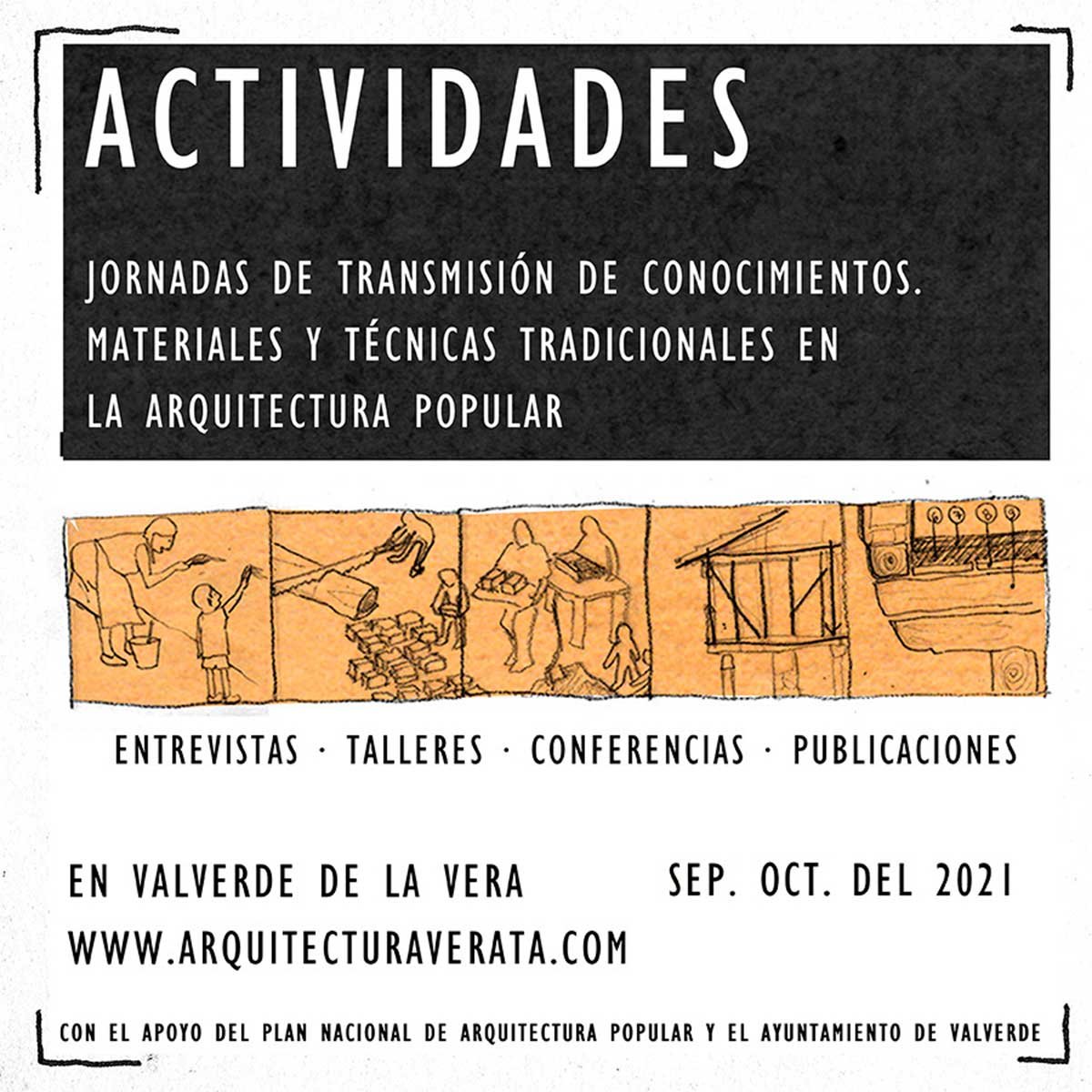 Recently, on 3 and 4 September, the following activities were organised:
Talk on bioclimatic conditions of popular houses, with Beatriz Montalbán.
Workshop on popular earth construction, with Miga (Actyva).
Talk on the use of earth in architecture, with Miga (Actyva).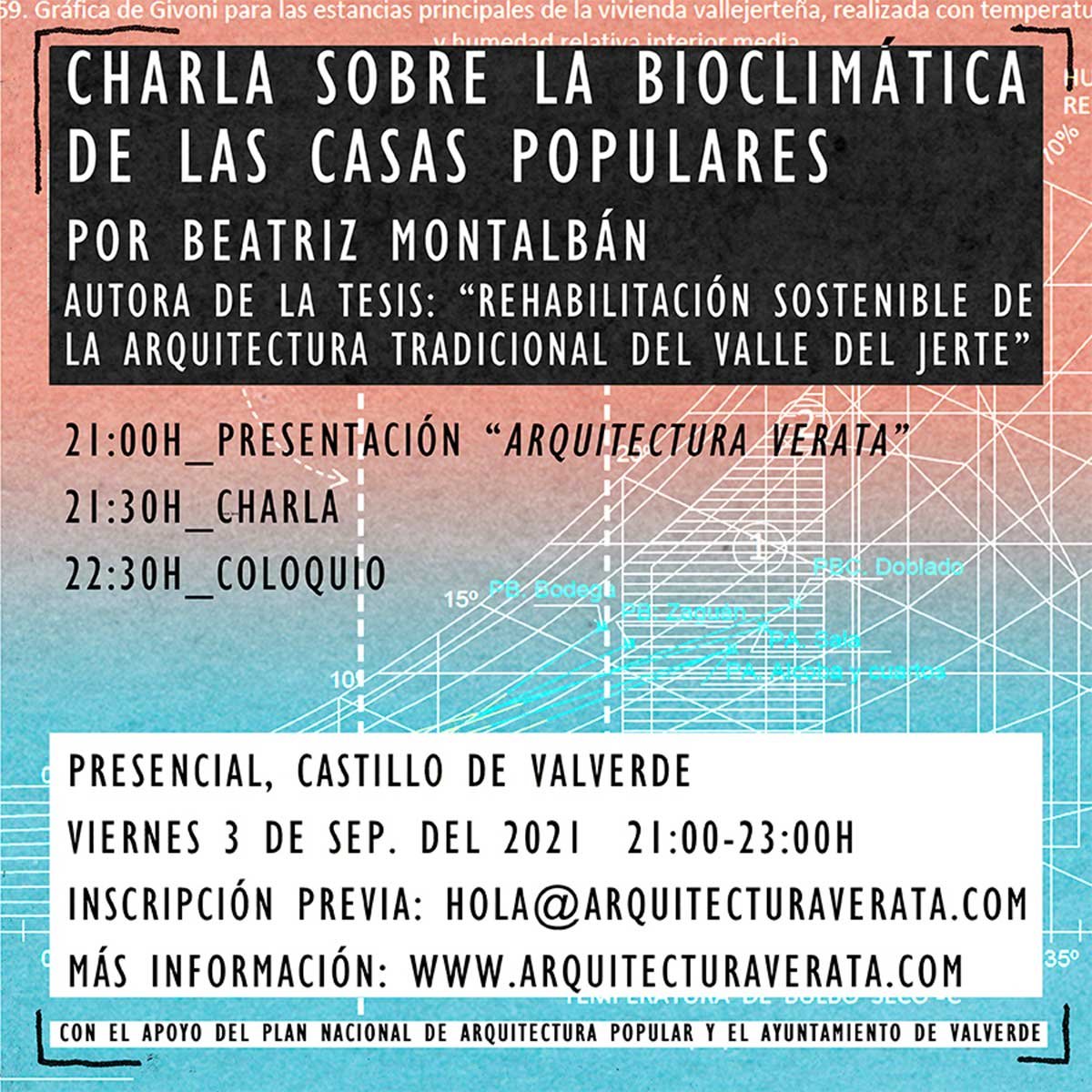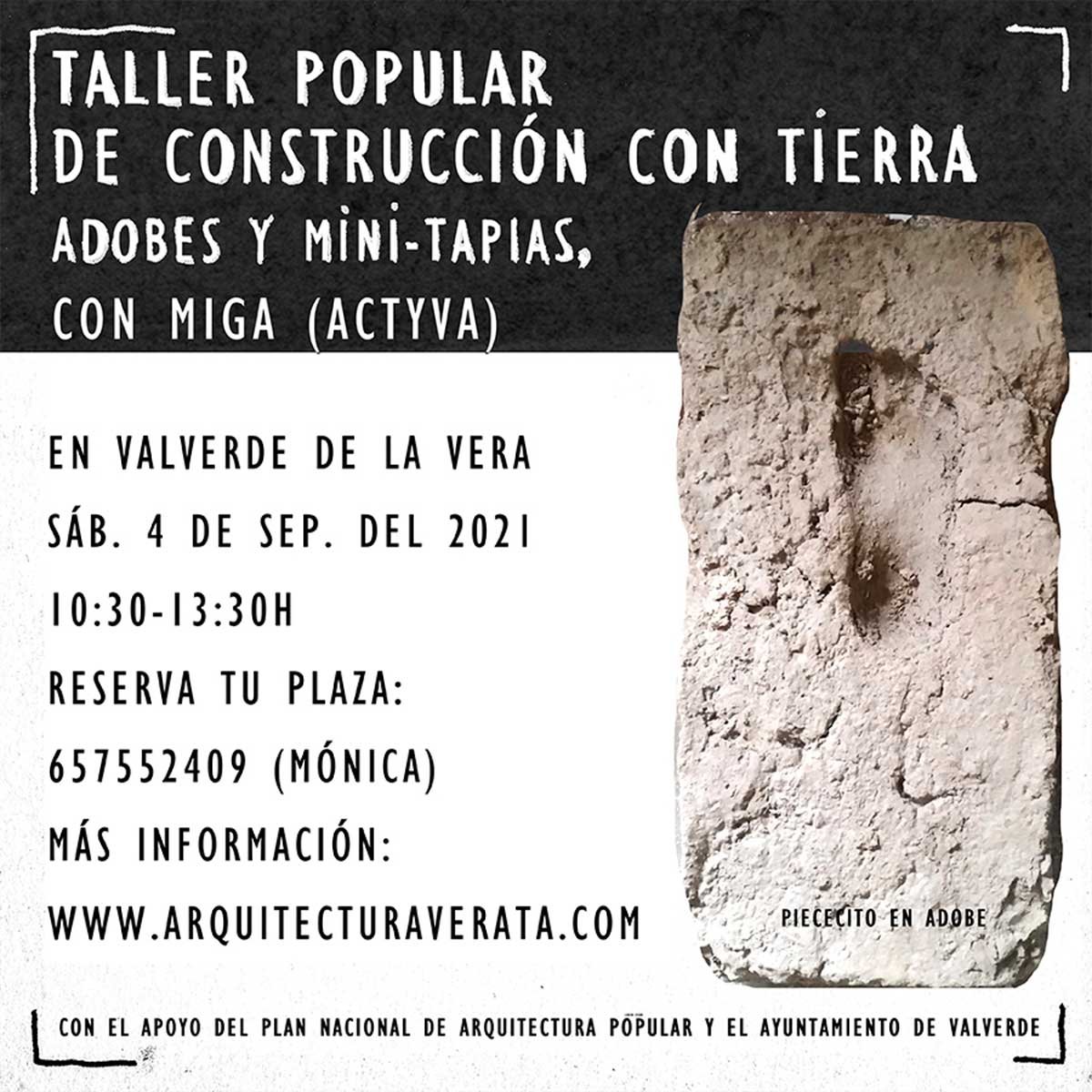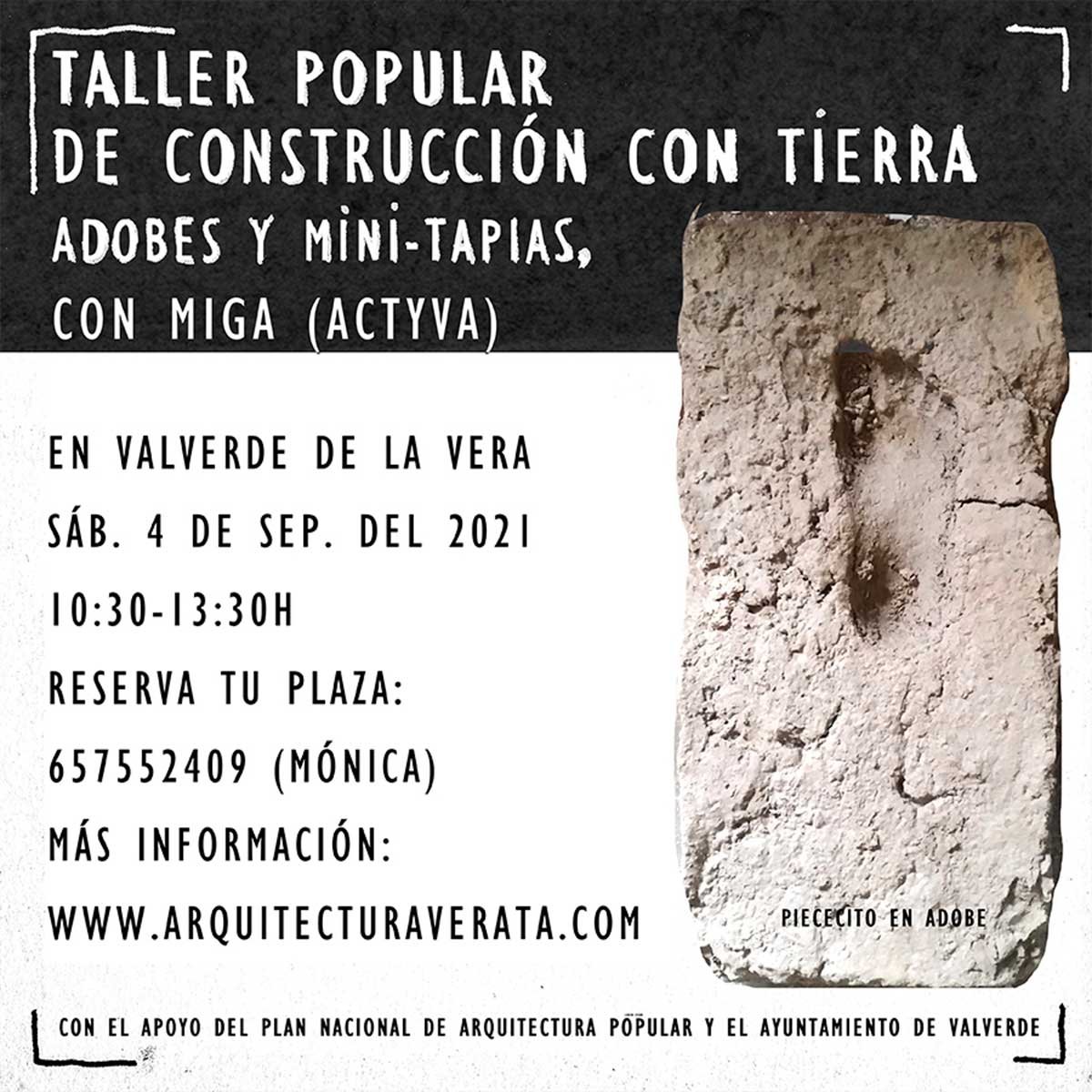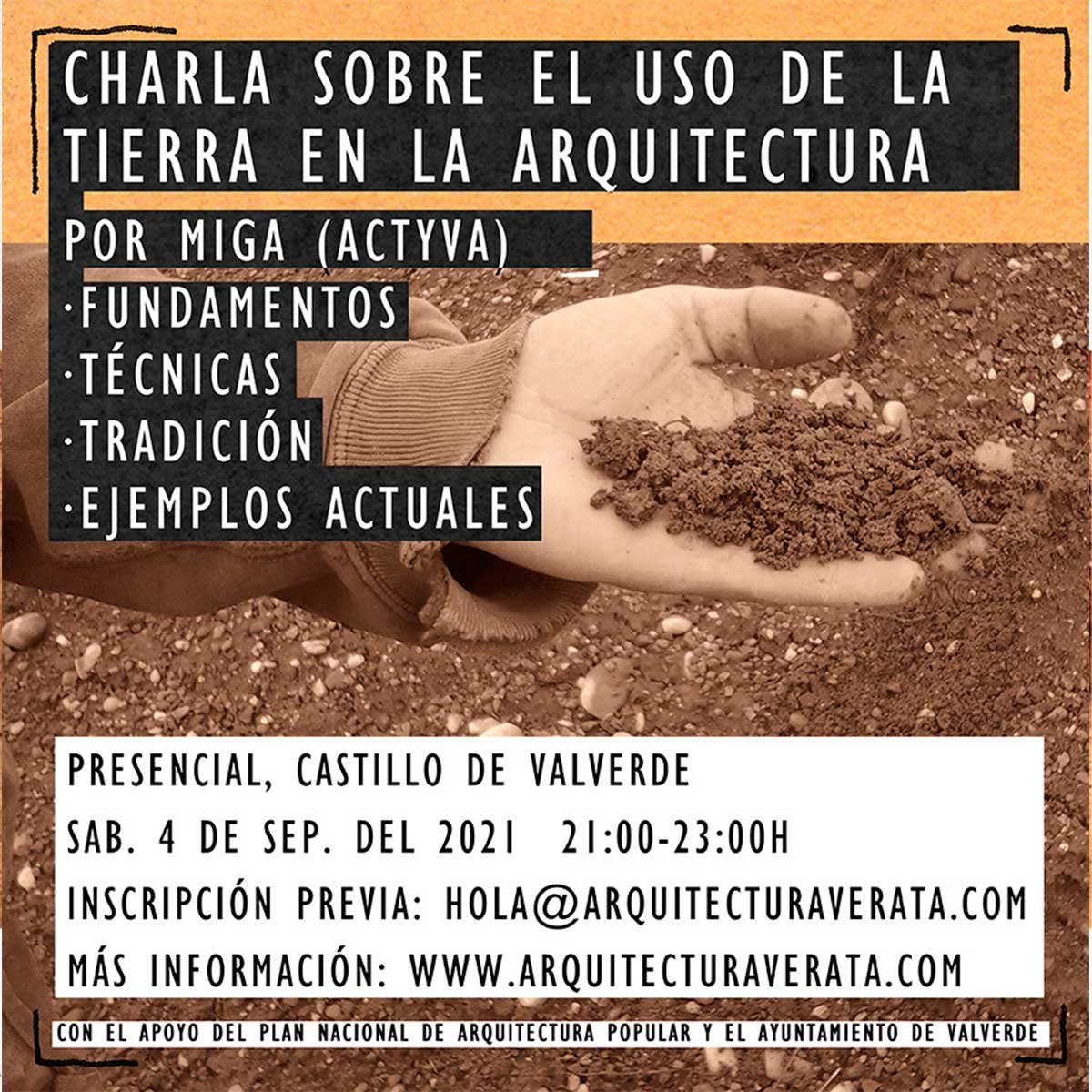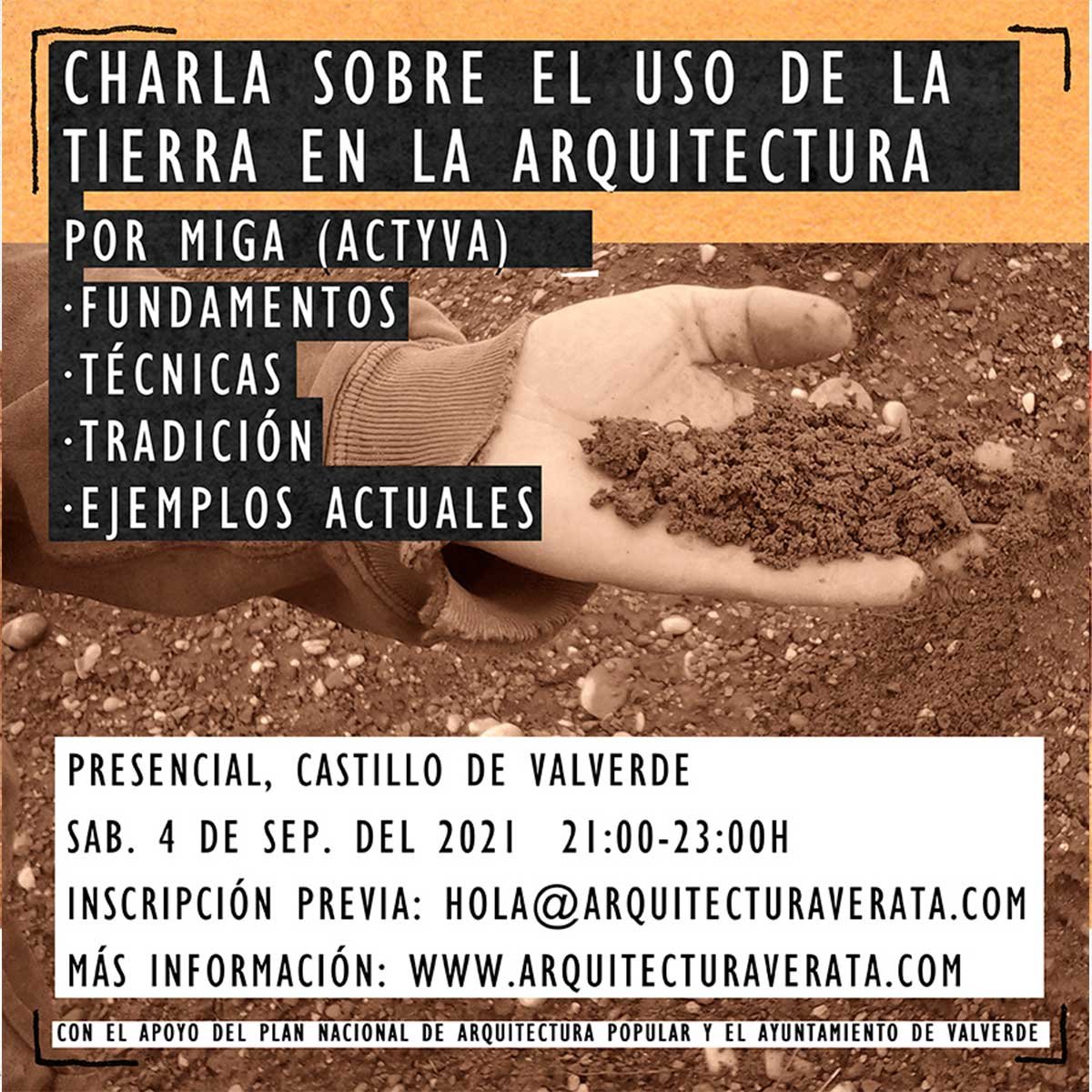 The following courses and activities will be organised soon:
Online talk "Renovating old houses while maintaining their character", with Fernando Vegas and Camilla Mileto.
Popular workshop on handmade finishes, with Luis Prieto.
Talk "Limes, plasters and natural colours. Historical techniques for cladding", with Luis Prieto.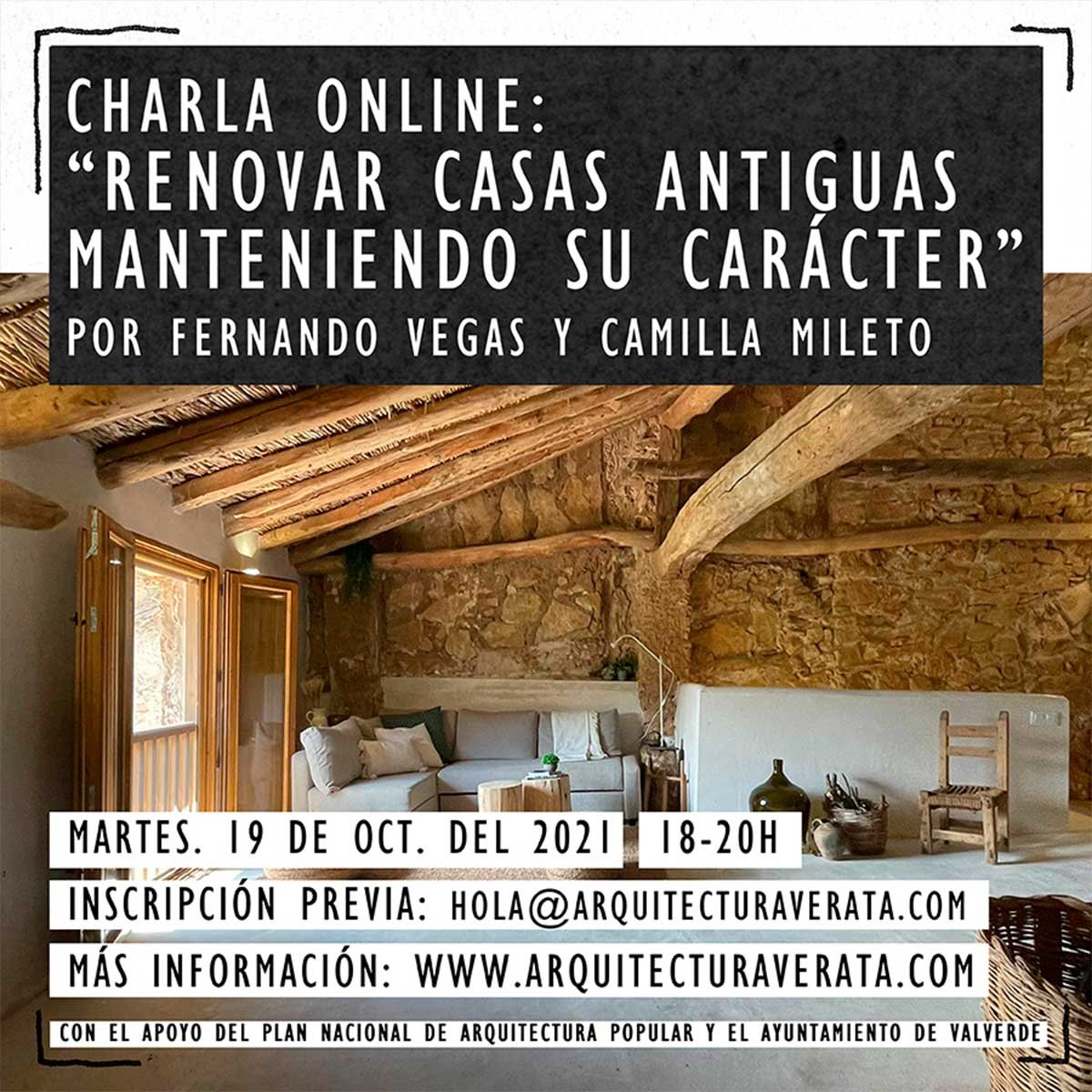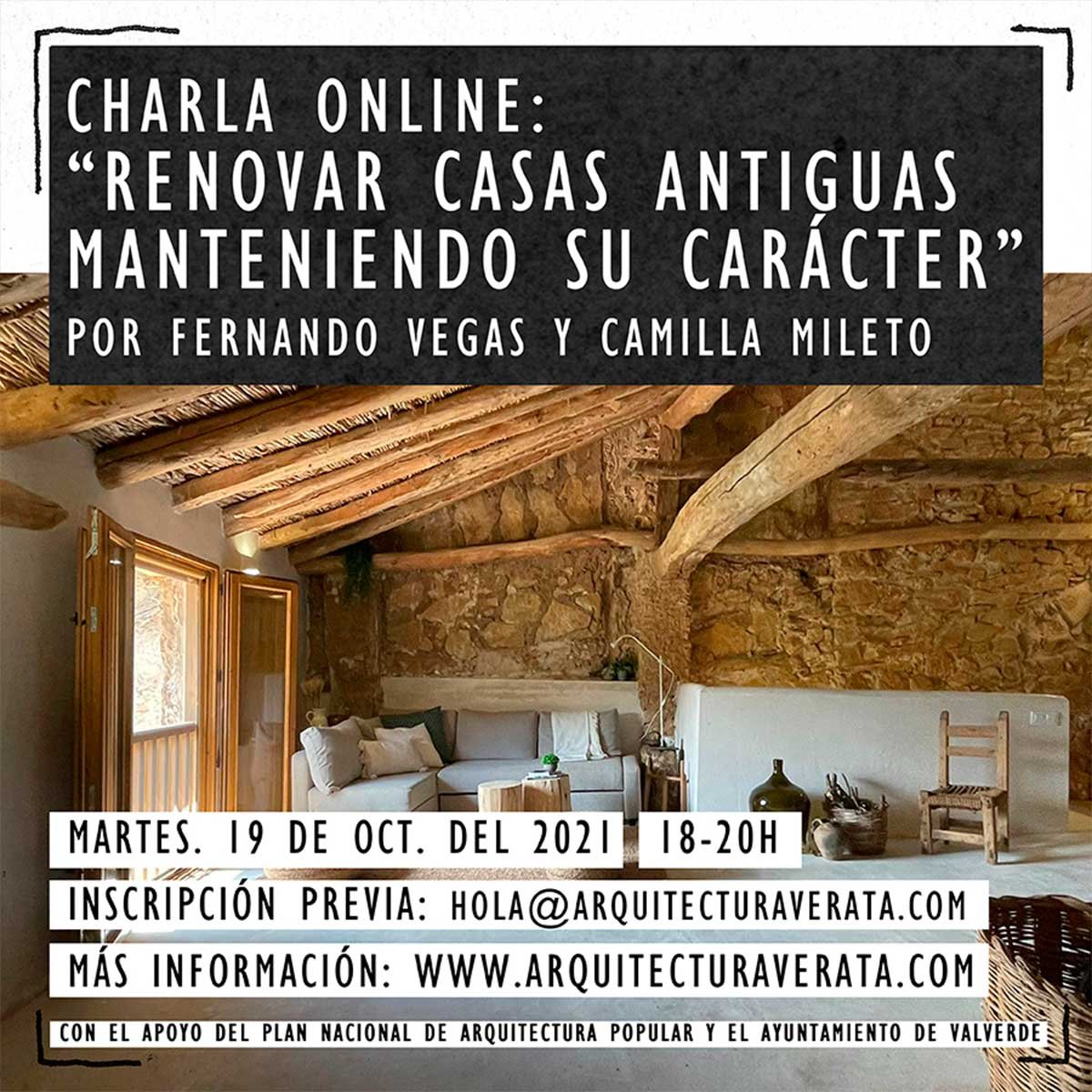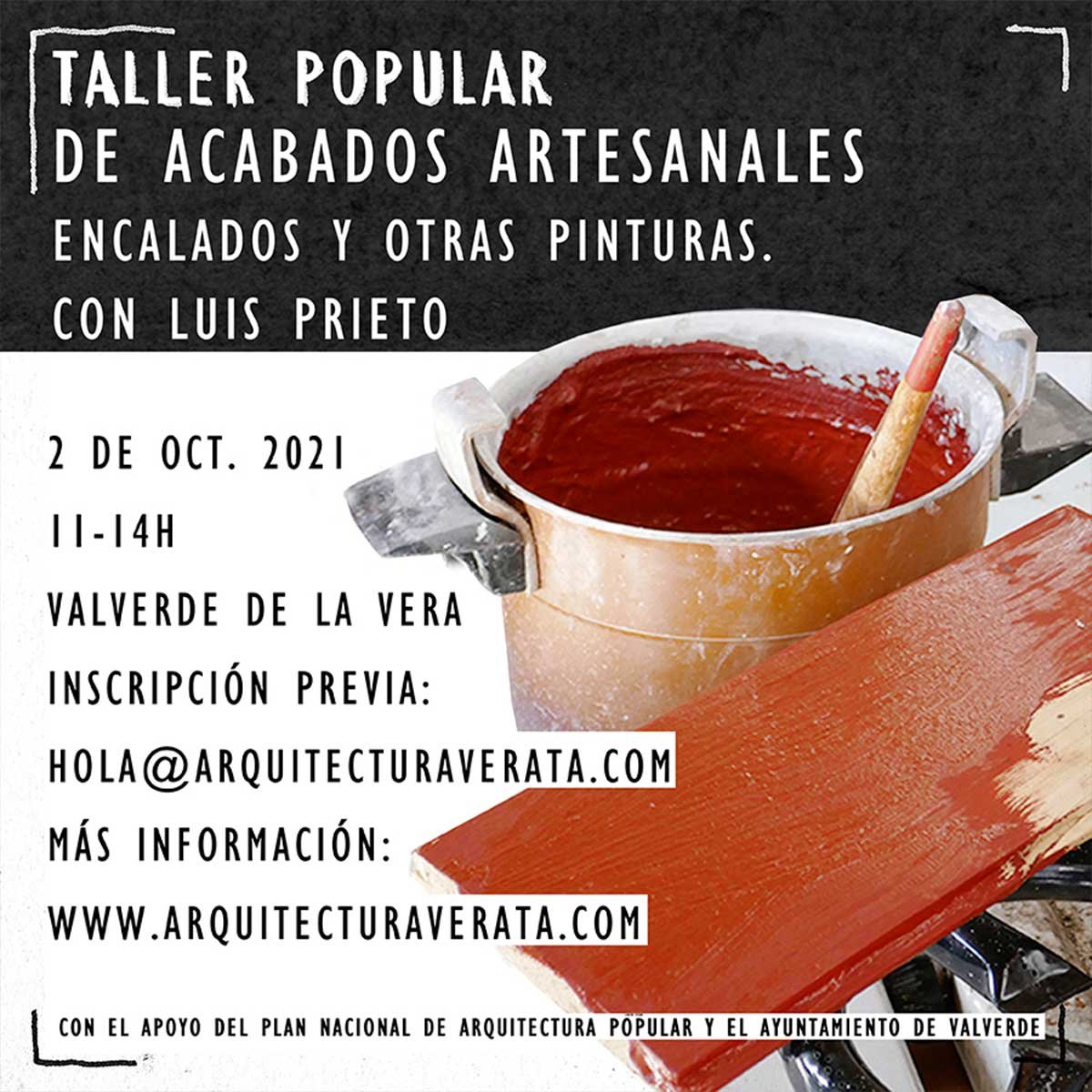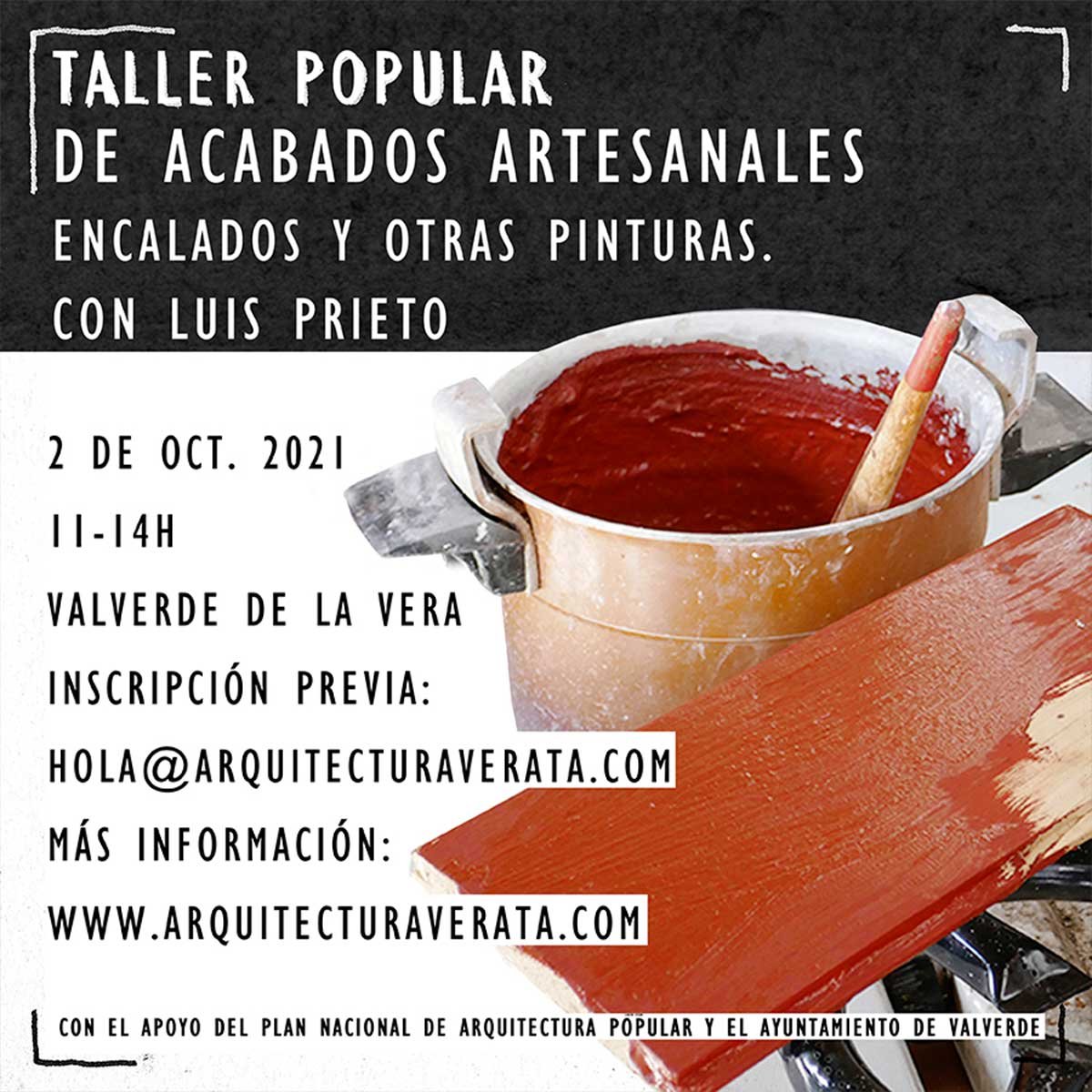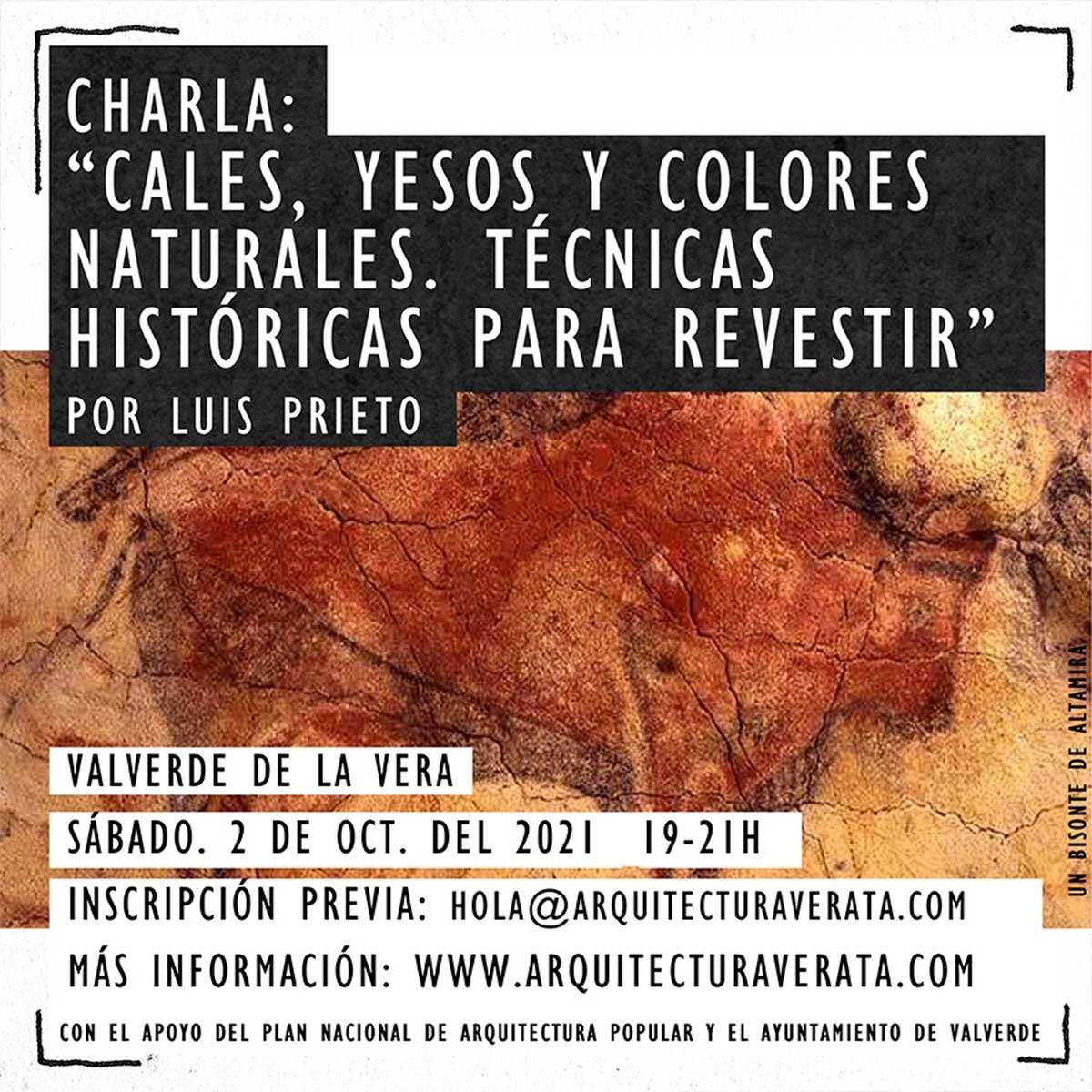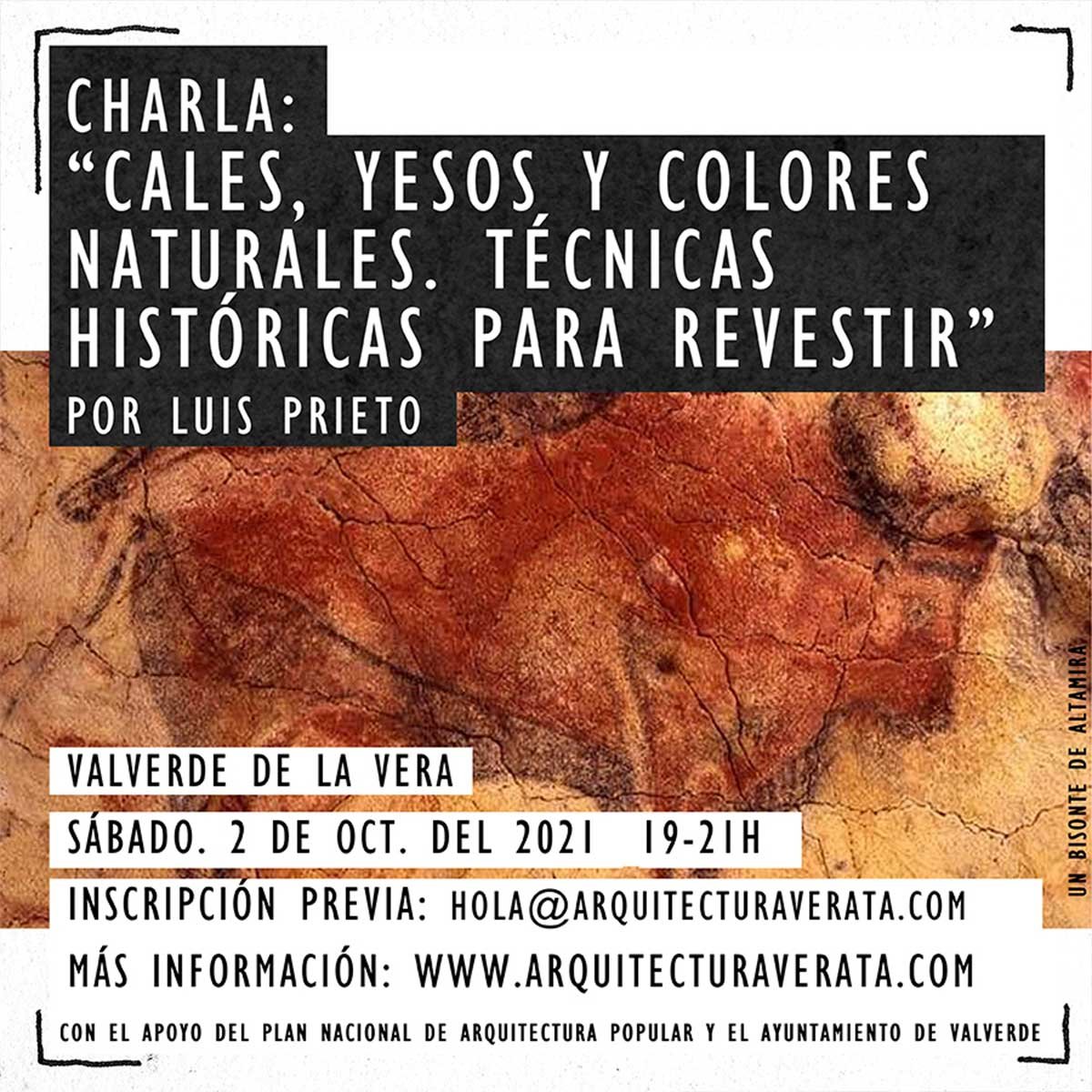 More information on this project can be found at the following link: