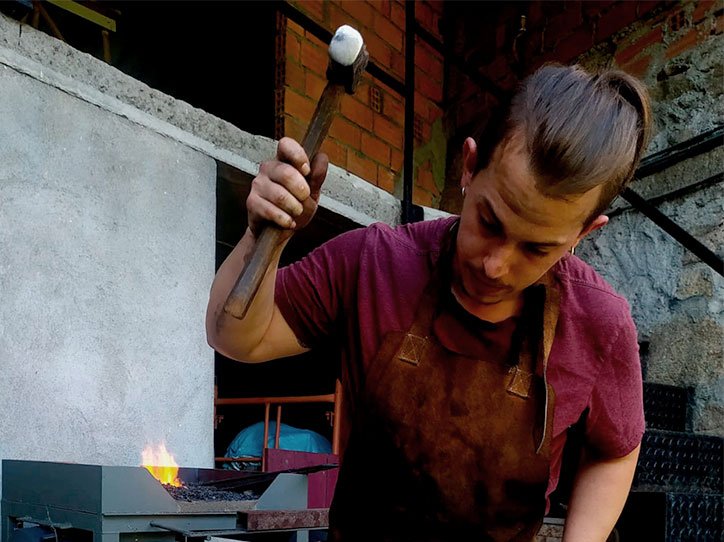 The training apprenticeship awarded in the 2021 Richard H. Driehaus Building Arts Awards went to master blacksmith Santiago Martínez Otero, better known as Chago. This master craftsman has his workshop in Santiago de Compostela and throughout his career has worked on the forging elements of important monuments, including the Cathedral of Santiago de Compostela. Breixo Arufe Salgado was awarded with the Donald Gray Apprenticeship to train for a year with Chago. 
September 2021
In the following images we see the master and apprentice analysing the best way to intervene on some polychrome wrought iron grilles by Juan Celma. To do so, first of all, they had to analyse the different techniques, polychromies and varieties of metals (lead, bronze or wrought iron) that were present, as well as the way in which the joints between these elements were carried out. In addition, this analysis allowed them to discover previous interventions that were not respectful of the original pieces, either in terms of the materials used or the techniques applied in their restoration.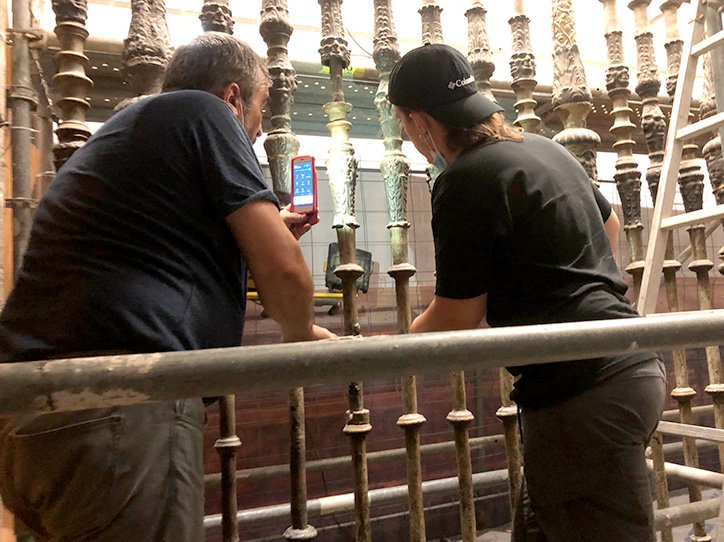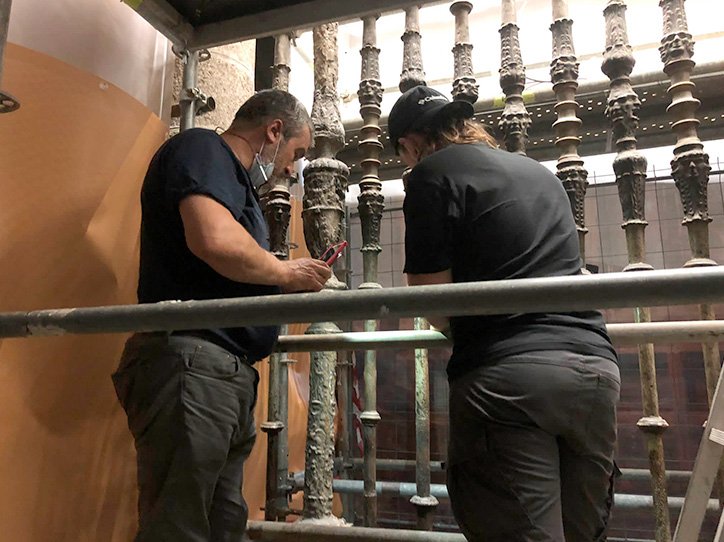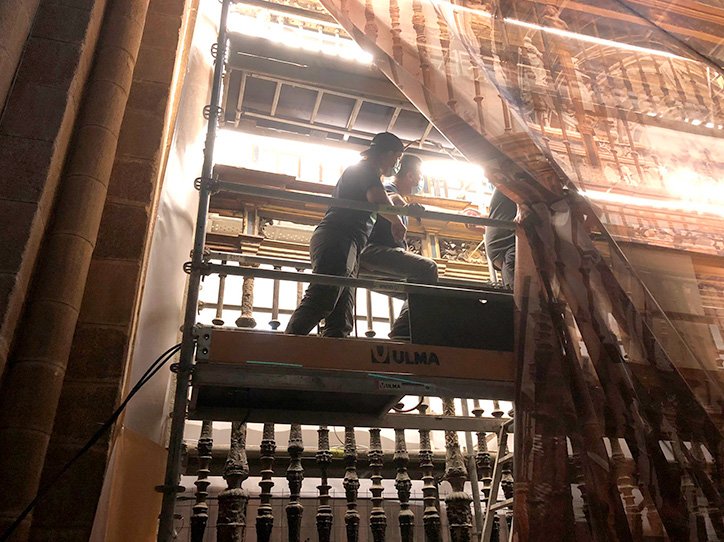 October 2021
Santiago and Breixo carried out a study to analyse the possibility of undertaking the restoration and reuse of some old cast iron for a balcony. The study, the layout, the template and finally the balcony's wrought iron grilles were carried out and built. The use and recycling of a material as resistant as old wrought iron requires both a prior study and a thorough knowledge of metals and traditional forging and casting techniques.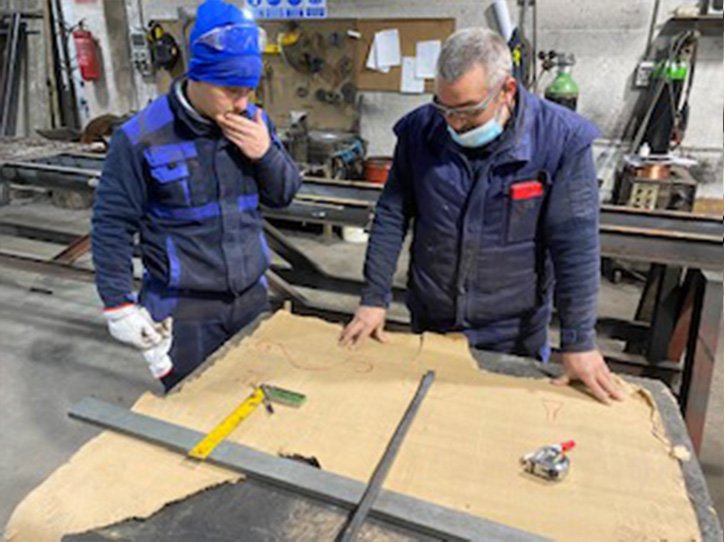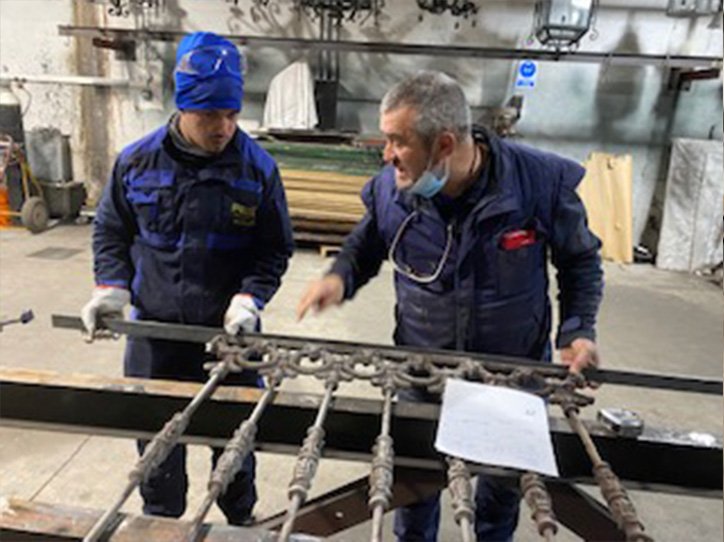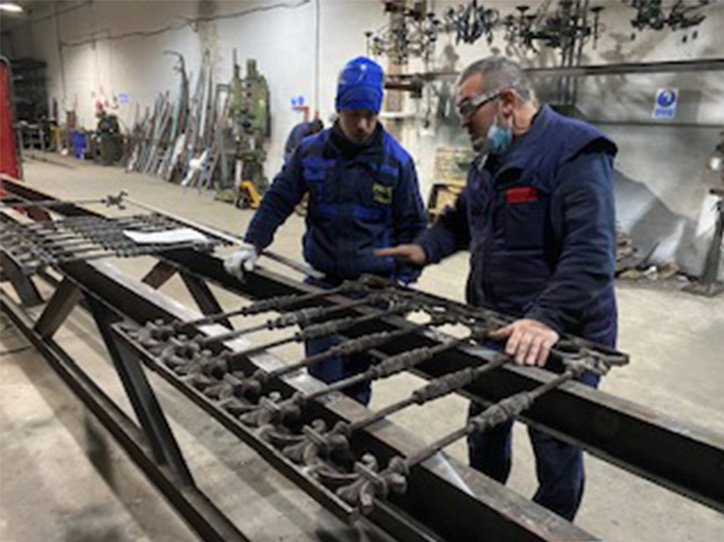 November 2021
On this occasion, master and apprentice worked on a special kind of horizontal structure which supports a balcony. They made use of the forge, in which they carried out the heating of the material and the forging techniques. In the photos we can see Santiago carrying out the theoretical and practical explanation while he supervises, together with Breixo, the whole forging process.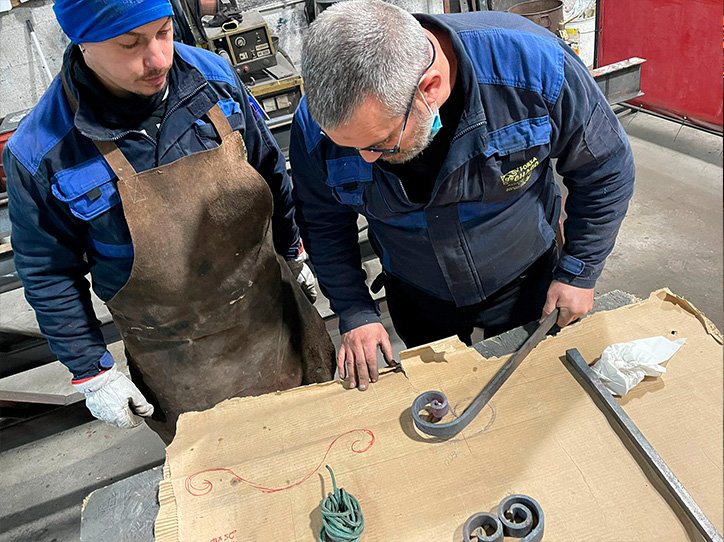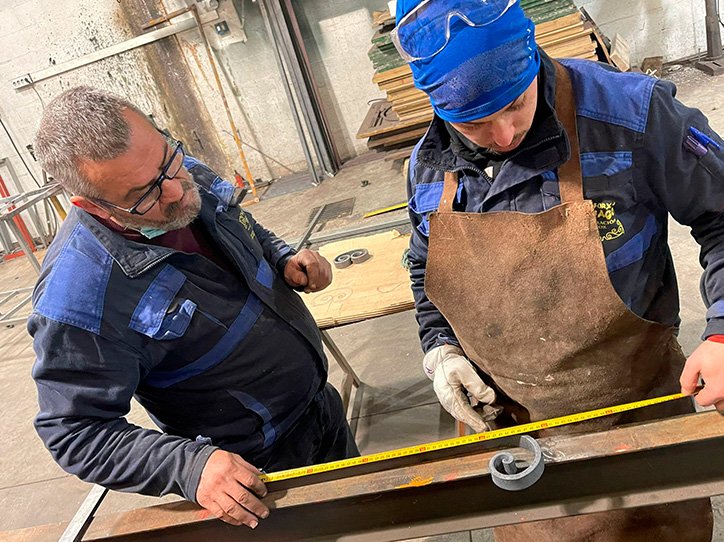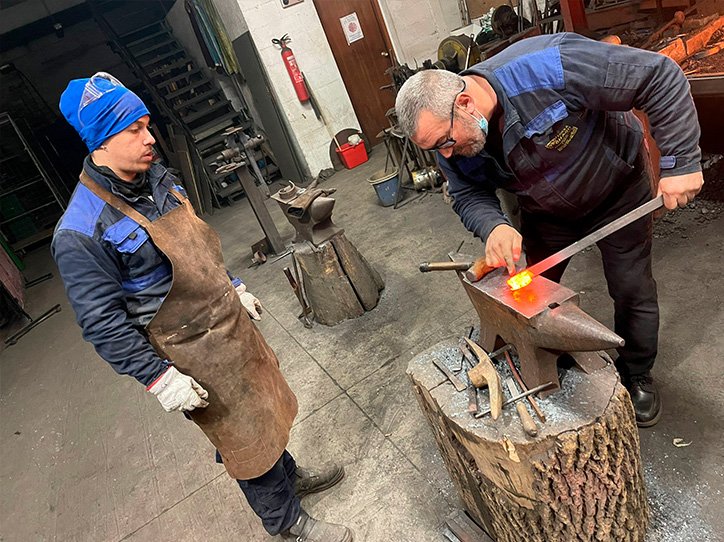 December 2021
In the following photographs we can see Santiago and Breixo leading up the hinges of the historical doors of the Cathedral of Santiago de Compostela. The lead fillings were carried out following traditional techniques, using purified and melted lead.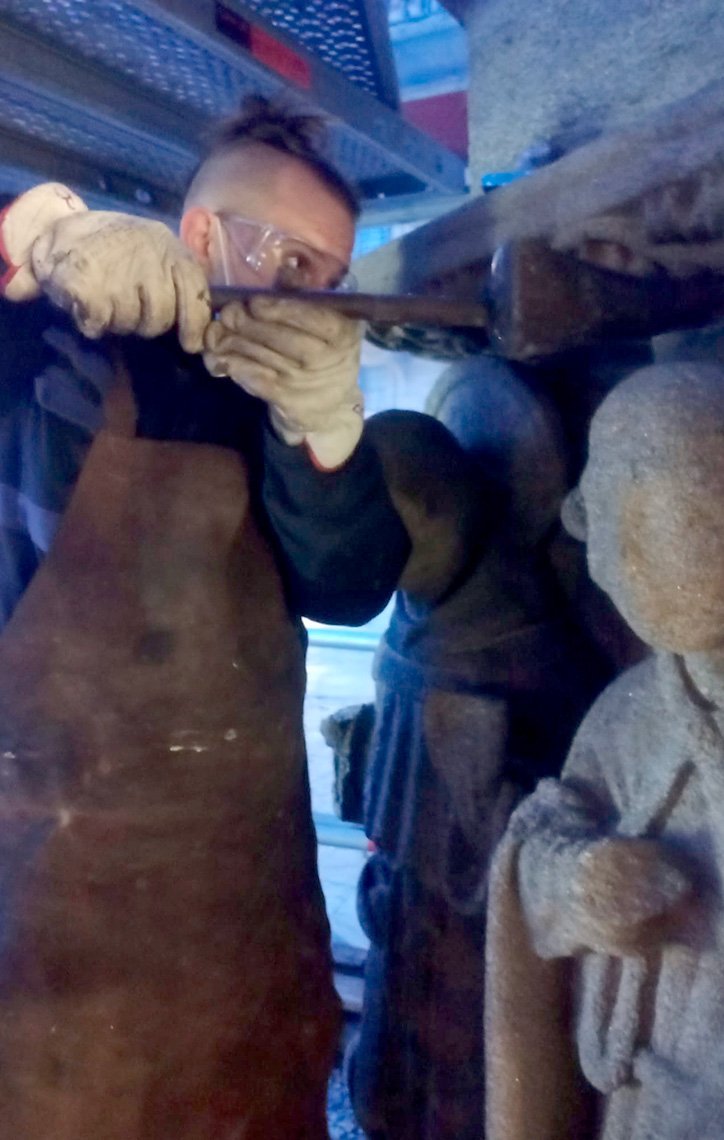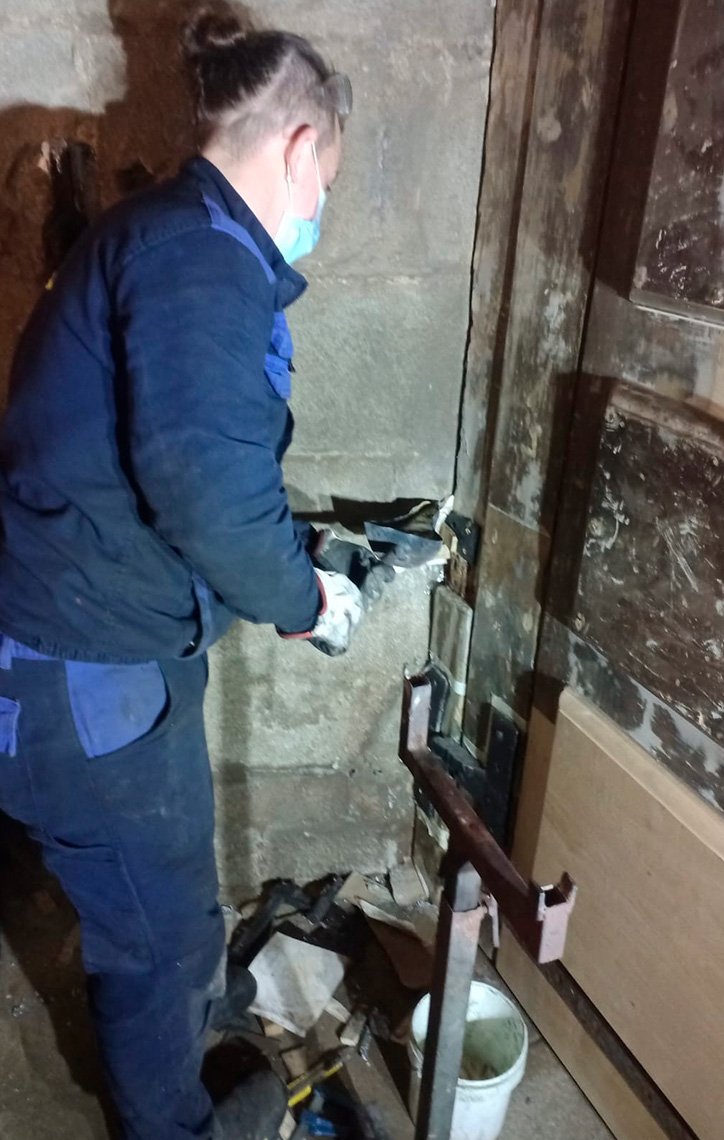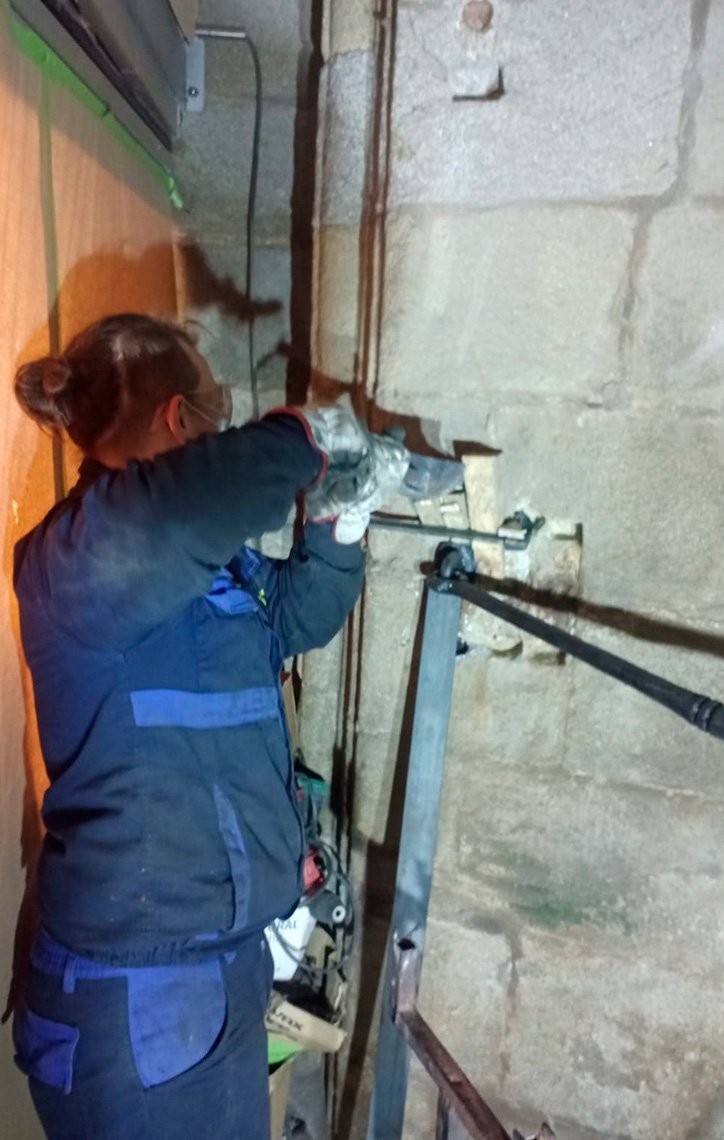 More information about the Donald Gray Apprenticeship and the Richard H. Driehaus Building Arts Awards can be found at the following link: